RALEIGH – Banning the use of injection wells for wastewater from hydraulic fracturing for natural gas and expanding the regions under consideration for exploration, including several coastal counties, were among the issues detailed in a fracking-focused meeting last week of a legislative environmental committee.
Officials with the N.C. Department of Environment and Natural Resources and members of a state commission charged with drafting rules for hydraulic fracturing briefed legislators on the Environmental Review Commission on plans to meet a 2015 legislative deadline to begin natural gas exploration.
James Womack, chair of the state's Mining and Energy Commission, the state's chief oversight board for industry, said the commission is on track to have hundreds of new rules ready by the time the N.C. General Assembly reconvenes next summer, including disclosure requirements on the fluids used, compulsory pooling and to what extent local governments can regulate the new industry.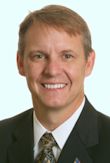 Rep. Mike Hager
Rep. Mike Hager, R-Rutherford, said that one item that won't be in the new rules is language that would allow injection wells to be used to dispose of wastewater from the fracking process. Last session, the state House and Senate openly disagreed on legislation proposed in the Senate that would have lifted rules against using injection wells for hazardous waste that have been in place since a major contamination near Wilmington was discovered in the early 1970s.
House coastal legislators balked at the idea since the deep coastal plain aquifers were the most likely candidates for large scale use of the wells.
Hager, who also chairs the House Public Utilities and Energy Committee, emphasized the change. "We have gone away and not even considered the issue of re-injection," he said. "So that really should not be an issue in North Carolina."
In his briefing on the matter, Womack said the commission's rule-writing committees are not including injection wells in the plans.
"When it comes to Class II injection wells, we're just not writing rules to do that in North Carolina" he told legislators. "We don't believe the geology supports it. We're not going to allow Class II injection to occur unless there's a legislative mandate to do that later. We don't believe there's a need to do that with where the technology is in water recycling and we don't need to dump our wastewater deep underground."
He said the state would insist that companies use water reclamation and recycling systems and that most companies agree with the decision.

Mitch Gillespie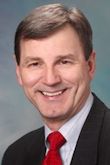 James Womack
Womack said he expects the need next year for another omnibus energy bill to deal with some of the conflicts between existing laws and industry requirements, particularly how landowners could be required to participate in extraction under compulsory pooling rules and how to shield industry "recipes" for fracking fluids from the state's public records laws.
Environmental groups and local governments have fought the move to keep the ingredients of the fluids a secret. Womack said the current plan is to allow local health and emergency officials to have data sheets on the materials on hand in the event of an emergency, but the ratios of the mixture — the recipe — would be withheld.
At the meeting, DENR officials also outlined plans to review other potential basins for natural gas exploration the state. Mitch Gillespie, an assistant secretary and former legislator, said the department will send teams to potential sites around the state and work with existing data and with contractors already doing surveys.
The department plans to spend $550,000 over the next two years on more than a dozen inquires to find potential for natural gas reserves outside of the areas already identified in central North Carolina.
Gillespie said the search for new areas is very preliminary and in some cases would involve reviewing samples already on file, studying existing highway cuts and "picking up rocks."
Of the total, DENR is budgeting $7,040 to study the offshore Hatteras Light well in Dare County, $6,750 each to test old cores samples on file from rift basins in Pasquotank and Camden counties and $519 for a review of a rift basin in Bertie County.
"We're looking from Murphy to Manteo across this state, like the General Assembly told us to, to find our resources," he told legislators.
Womack said the commission's rule-writing process should be finished up by September followed by a two-month public comment period. He said the timeline calls for an anticipated green light from the legislature to come on March 1, 2015 with the first wells permitted in April 2015. The commission estimates that the industry would build slowly until infrastructure is in place and then accelerate with five completed wells predicted in 2015, 15 in 2016, 55 in 2017 and 140 in 2018.