NORTH TOPSAIL BEACH – This beach town's push to persuade federal officials to erase much of its coastal barrier zone boundaries has support by bills in the U.S. House and Senate.
U.S. Rep. Walter B. Jones, R-N.C., and U.S. Sen. Kay Hagan, D-N.C., earlier this year reintroduced bills backing the town's ongoing fight to be removed from the Coastal Barrier Resources Act, or CBRA. A congressional hearing on the matter by the House Natural Resources Subcommittee on Fisheries, Wildlife, Oceans and Insular Affairs is expected to take place in Washington sometime this fall.
More than 30 years have passed since congress passed CBRA, a law enacted in 1982 to discourage development and encourage conservation on previously undeveloped, storm-prone barrier islands. Lands within CBRA zones are ineligible to receive federal funding, including flood insurance, disaster relief and beach nourishment.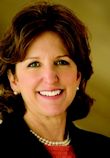 Sen. Kay Hagan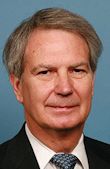 Rep. Walter Jones
Throughout the years, North Topsail officials have steadfastly argued the town's CBRA boundaries are erroneous because land in the zone was already under development and had a full complement of infrastructure. The late Marlow Bostic, the man responsible for much of the town's original development and one of the most penalized builders in the state, took the fight to court, filing a federal lawsuit to block CBRA inclusion. The suit was eventually thrown out.
About 70 percent of North Topsail Beach's land is within the CBRA zone. A 2007 Government Accounting Office study concluded the act was effective in all but a few areas of the nation, including North Topsail Beach.
In 2009 representatives from the town presented U.S. Fish & Wildlife Service with historical data North Topsail officials said proved CBRA boundary lines were incorrectly drawn.
North Topsail Beach Mayor Dan Tuman said he and other town officials were promised then that the maps would be thoroughly reviewed.
U.S. Fish & Wildlife officials later indicated they would not be revising CBRA maps because of funding constraints.
"We still haven't heard anything," Tuman said. "The only thing we could do was go to our legislators."
The town is asking to have 659 acres removed from CBRA and another 2,155 acres reclassified as "otherwise protected areas."
"In our land use plans these are lands that can never be rezoned," Tuman said. "I think we're good environmental citizens."
Jones concurs with the town's request according to a spokeswoman in his Washington office. H.R. 187 was introduced Jan. 4.
"The congressman found North Topsail's analysis compelling and thus introduced the legislation to assist with the request," Sarah Howard, Jones' communications director,  wrote in an email.
In a statement he released following his 2012 introduction H.R. 4311 initially supporting North Topsail Beach's CBRA request, Jones said the matter was about "equitable treatment."
"Areas that were already under development when the law was passed in 1982 were not supposed to be designated as CBRA zones," Jones stated. "The federal government made an error with North Topsail Beach, and that error needs to be corrected."
Neither Jones nor Hagan was available for comment.
Dan Tuman
Hagan's office released this statement: "For over 30 years, North Topsail Beach homeowners have unfairly been forced to rely on costly private flood insurance to protect their homes. Fixing the U.S. Fish & Wildlife's inaccurate map would save these families thousands of dollars a year. With Congressman Jones and I introducing bills in both the House and Senate, I am hopeful that we can pass this legislation and finally right this wrong for North Topsail Beach."
Property owners whose land is within the CBRA zone are not eligible for the National Flood Insurance Program. According to town officials, that means instead of paying about $1,400 annually for an average home worth $250,000, property owners pay close to $10,000 a year in private flood insurance.
In 2009, U.S. Fish & Wildlife released a digital mapping pilot program to Congress proposing the modification of CBRA zones. In it, an infrastructure analysis "affirmed that sewer and water lines were installed along the main roads and primary electric service was available but secondary services were not constructed until the lots were developed."
Katie Niemi, coastal barriers coordinator with Fish & Wildlife Service's Division of Budget and Technical Support, said officials there continue to work on developing a final recommended map for Congressional consideration.
"Our review indicated that most of that area was appropriately included when CBRA was created in 1982," Niemi said. "In addition to the proposed changes depicted on the Fish and Wildlife Service's draft map, there could potentially be some minor tweaks that would be shown on the final recommended map we put out."
Their proposed map to remove 56 structures and a little more than 75 acres of uplands from the CBRA zone is quite different from the one North Topsail Beach is requesting. Fish & Wildlife Service also proposes to add about 10 acres of uplands, designating a total of 6,056 acres to the CBRA zone.
"It's largely aquatic habitat that would be added," Niemi said.
North Topsail Beach is 11.1 miles long, stretching roughly 1/3 the length of Topsail Island. The town has a joint beach nourishment program with neighboring Surf City, but nearly seven miles of North Topsail's beach does not qualify for federal funding because it is in a CBRA zone.
"We need to protect our beach," Tuman said. "We're disqualified from any federal project and if we want to do it as a private effort we can borrow money from the [U.S. Department of Agriculture]. In order to qualify, we need to get out of CBRA. We need long-term financing and USDA does long-term financing. That's our only solution is long-term financing."