RALEIGH — The Senate wrapped up work last week leaving a host of stakeholders in environmental policy with a serious homework assignment: Try to decipher the implications of a revised omnibus bill that would make major changes to the state's environmental regulations.
Senate Bill 612, yet another "regulatory reform act," follows similarly named bills of the previous two sessions, and like those bills offers an array of changes to environmental policy and regulations.
But the new draft of the bill, co-sponsored by Sen. Harry Brown, R-Onslow, goes much farther than its predecessors, according to environmental watchdog organizations.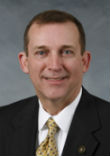 Sen. Harry Brown

Molly Diggins
Molly Diggins, state director of the N.C. Chapter of the Sierra Club, said the bill, which cleared the Senate Commerce Committee on Thursday, is so wide-ranging that tracking its potential impact has been a difficult task.
"This is a very complicated bill and it appears to have severe impacts," she said.
The bill has provisions that would:
Exempt large tracts of private property along the Neuse and Tar-Pamlico rivers from buffer rules meant to lessen nutrient pollution
Require environmental agencies and commissions to identify and repeal existing rules that are stricter than similar federal rules
Create a fast-track system for erosion-control permits
Double the length of most air and water permits to 10 years
Loosen requirements for cleaning up groundwater pollution
Loosen requirements for burying demolition debris
The bill's provision to prevent local governments from passing environmental ordinances that are tougher than similar state or federal laws have raised the most concern.
Those provisions build on the legislature's 2011 effort to eliminate state environmental regulations that exceed state federal standards, mandating a new full review and justification of all environmental rules and regulations. Additional sections prevent local governments from also enacting standards stricter.
"This will eliminate local governments' ability to solve local problems," Diggins said.
At last week's hearing Brown defended the provisions in the bill.
Sen. Floyd McKissick, D-Durham, asked Brown why it made sense to eliminate locally-tailored rules, considering the differences between the mountains, coast and Piedmont. "Why would we not want to allow some local variation?" McKissick asked.
Local governments, Brown responded, had in some cases gone too far.
"On the coast some of the stormwater rules have gotten pretty tough to be quite honest," Brown said. "I think this takes a look at some of those rules and puts back some common sense."
Erin Wynia, legislative and regulation issues manager with the N.C. League of Municipalities, said as word gets out about the new version local governments are starting to take notice.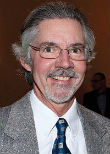 David Cignotti

Art Schools
Wynia said the worry is that all sorts of local rules will get swept up by the legislation. "There are differences among [local] ordinances that are to accommodate differences in geology and hydrology," she said. "Different places have different ways of doing things and there are likely to be examples of unintended consequences."
The league and its members, Wynia said, are hoping the Senate takes time to understand the consequences of the bill.
David Cignotti, Wrightsville Beach's mayor, is among the local leaders who want the Senate to go slow. "We just found out about it and have not had a chance to discuss it," Cignotti said, noting that he plans to discuss at the town board's next meeting.
Coastal communities, he said, have a right to be concerned about how it would affect locally-tailored regulations. "One size does not fit all," he said. "I can understand why they want to support jobs, but I don't see why we would do away with a lot of the good things we've done in the past."
Emerald Isle Mayor Art Schools said he plans to raise his concerns about what the bill would do to local rules with Brown today at a league-sponsored day at the legislature for coastal officials.
"I want to understand what the bill does in terms of how it affects the Town of Emerald Isle," Schools said.
Officials at the state Department of Environment and Natural Resources are playing catch up on the new version of the bill. They were caught flatfooted at Thursday's hearing on the bill, which could be the only committee hearing it gets.
At the hearing Ted Bush, deputy director of the department's Division of Water Quality, said he had not had a chance to review the new version of the bill.
Drew Elliot, a department spokesman, said the department is reviewing the new version of the bill and working with the bill sponsors on "issues of concern" in the legislation. He declined to offer specifics, but did say that the time and cost of the sweeping review of environmental rules and regulation mandated by the legislation was under study.
"Certainly as we review the policy implications we're going to look at the fiscal implications as well," he said.
Mary McClean Asbill, a senior attorney with the Southern Environmental Law Center, said the significant changes called for in the bill are important reasons to slow down and study it. Compiling information on rules and repealing or changing them, which in some cases would trigger public hearings, will be a labor intensive task.
"How expensive is it going to be to do that?" she said, adding that it was troubling at the last week's hearing that the agency was not up to speed on the new version.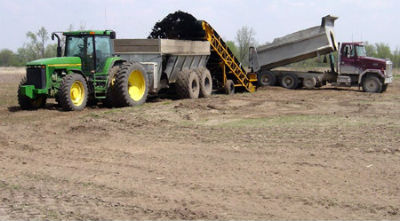 Federal studies have shown that treated sewage sludge commonly contains antibiotics and pharmaceuticals. State rules that require that sites where the sludge is disposed be setback from homes, waterways and drinking-water wells may have to be repealed if Senate Bill 612 becomes law. Photo: U.S. Geological Survey
"We're not sure how much they've consulted DENR," she said, "not sure how the agency feels about it."
Robin Smith, a former assistant secretary at the department, lists in her blog on environmental policy a variety of state rules that would have to be repealed if the bill becomes law because they are tougher than federal standards. A sampling:
Rules requiring that users of pubic water systems be notified if drinking water standards are violated
Rules requiring water systems to treat drinking water with excessive levels of iron and manganese
Rules prohibiting siting underground petroleum tanks within 100 feet from a well serving the public or within 50 feet of any other well used for human consumption
Limits on emissions of three toxic air pollutants — arsenic, beryllium and chromium — by industrial, medical, hazardous waste and sewage sludge incinerators
Rules requiring setbacks for land application of sludge from sewer plants and for disposing waste from coal-fired power plants
"It isn't clear that these are the kind of 'regulatory reforms' that the General Assembly actually wants to see," Smith writes.
The new version of S612 is also getting noticed by N.C. House members. The first section of the bill mirrors House Bill 480 that was introduced by Rep. Chris Millis, R-Pender, to set up a fast track system for stormwater permits and erosion and sedimentation control plans.  The change would allow plans that meet a minimum design criteria and a sealed by a certified engineer to skip a step in the current review process.
Millis said last week that he had not time to review the new version of S612, but plans to ask Senate leaders to consider tweaks to the House language he expects to add this week.
"We want to make sure that's done on the Senate side," he said.