"When the weather's fine
"We go fishing
"Or go swimming in the sea
"We're always happy…"
It took Ray Dorset of the British group Mungo Jerry about 10 minutes to write "In the Summertime," the irresistible 1970 ditty that included those idyllic lyrics.
But anyone who contemplates buying a piece of North Carolina coastal property and turning that summertime dream into permanent or semi-permanent reality should be prepared to invest far more than 10 minutes in the process. Buying any property, after all, can be a harrowing process, full of potential pitfalls, and purchasing a house or lot along the shore is even more fraught with peril. There are countless considerations to consider – potential wind damage from hurricanes and nor'easters, flooding and erosion. If you choose a barrier island, you are buying on sand, not the bedrock of Manhattan Island. So there are rules, some state and some local, that must be followed. If you want to be as happy by the sea as Mungo Jerry, and stay that way, you need to be armed with knowledge.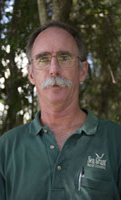 To aid in the process, Spencer Rogers, an engineer and coastal construction and erosion specialist at the N.C. Sea Grant office in Wilmington, several years ago helped write and has since updated "Questions and Answers: Purchasing Coastal Real Estate in North Carolina," a succinct two-page document.
Rogers for more than 30 years has helped private property owners, builders, designers and government agencies develop hurricane-resistant construction methods, understand shoreline erosion alternatives and implement marine construction techniques. He's on the faculty at the Center for Marine Science at the University of North Carolina-Wilmington and is an adjunct faculty member in the department of engineering at N.C. State University in Raleigh. He also co-authored the latest edition of the Federal Emergency Management Agency's coastal construction manual.
He urges potential coastal buyers to look at the information in the pamphlet and to not be afraid to ask plenty of questions.
"There are all kinds of potential problems," he said. "For example, someone might see an ad for a dirt-cheap piece of coastal property, go see it and love it, but not know that a main reason it's so cheap is that it's in a high-erosion area. The purpose of the questions and answers we put together is to get people to understand that when they're considering a purchase, they need to ask these questions upfront. After the fact is too late."
North Carolina law generally does not require that the erosion rate be disclosed to anyone other than the original builder. A broker has a duty to disclose what he or she knows, but he or she might not know much. If that's the case, the buyer needs to know enough to ask the broker or agent for good sources of information.
Erosion is one of the more difficult issues because it varies dramatically along the coast. For example, according to state estimates, the "typical erosion" rate along the oceanfront is 2 to 3 feet a year. But for half of the state's 300 miles of coastline, erosion is actually 1 foot or less a year. That means, of course, the rate is much higher in the other half; in some cases the rate is 20 feet a year.
Although state law requires that homes be set back from the ocean, required distances, measured from the first line of stable vegetation, vary. Buildings of 5,000 square feet or less must be set back at least 30 times the annual erosion rate for the area, or a minimum of 60 feet. That means if the erosion rate is 3 feet a year, a new home would have to be 90 feet back. Larger buildings must be set back farther. And if erosion threatens a building, state law generally requires that it be moved or dismantled, although variances can sometimes be obtained from the Coastal Resources Commission, an appointed rule-making panel.
And there are rules for moving a structure or a when a storm-damaged building can be repaired. They tend to be complex. As are rules for flood and wind insurance. In other words, there's a lot any potential coastal buyer should know.
Rogers said he believes most coastal realty companies and their brokers and agents do a good job of informing buyers of the risks and of where they can find needed information elsewhere. That feeling, he said, was buoyed years ago when, during an "undercover" tour, real estate agents were asked about serious erosion at a Wilmington resort that was perched at the edge on an inlet.
"Every single agent visited informed the people that there was a serious erosion problem," Rogers said. "To be honest, we were shocked."
In addition, he said, the state Real Estate Commission gets a "surprisingly low number of complaints" about agents not informing potential buyers of the hazards along the coast.
"The real problem, in my view, is most often with the buyer," he said. "It's particularly a problem for folks who come in from other states. They might know the rules in their states, but they often don't realize that North Carolina's rules are in many cases different."
Vicky Parsons, a real estate agent in Carteret County, said she takes seriously the need to inform clients of the potential hazards of buying coastal real estate, and believes most others do, too.
"We want them (buyers) to know what they're getting into," said Parsons of Realty World/First Coast Realty in Atlantic Beach. "We work really hard to acquaint them with the information they should know. If there are things we don't know, we put them in touch with people who have the resources to give them the answers."
Buyers, she said, sometimes are aware of the hazards and sometimes aren't. They know about hurricanes and flooding potential, but often aren't aware of normal erosion, erosion rates and setback rules.
"There is a learning curve involved," she said. "One of the things that I think is most important is that they visit a community more than once before making a decision."
Sometimes, Parsons said, providing information about hazards can scare off a buyer and end sales. But in most cases, if someone wants a Carteret County property, solutions can be found.
"What we tell people is that there is a wide variety of types of properties available, with different issues," she said. "For example, a property along the oceanfront is completely different than one in Atlantic (on Core Sound). If someone wants a coastal property, we can find almost always find something that will meet their desires and address their concerns."
But the rules along the coast don't address only address oceanfront construction, and aren't designed only to protect property buyers and adjacent owners from costs associated with hazards. There are myriad other rules, unique to specific locations, designed to protect wetlands and water quality, particular the sounds, bays and rivers.
Stormwater runoff rules and other regulations, implemented and enforced by state environmental agencies attempt, with varying degrees of success, to keep pollutants from harming water quality and marine life. These issues aren't, for the most part, addressed directly in Rogers' questions and answers. But they can and do limit the size of buildings and can require installation of management measures, such as catch basins and vegetative buffers. It many areas, neither municipal nor private sewer systems are available, so septic tanks or other waste treatment systems are needed, and those require permits from state agencies, county agencies or both.
Real estate professionals should be able to direct potential buyers to the proper state and county agencies, and in many cases, rules and options are posted on those agencies' websites.
And once a buyer has closed on a lot or home and settles into paradise, still more rules come into play. For example, if you want to go fishing recreationally, as did the protagonists in Mungo Jerry's unusual worldwide smash hit four decades ago, you're going to need a license from the state Division of Marine Fisheries, and there's a thick rulebook you're going to need to follow in order to stay out of trouble with the fish cops. If you want to sell what you catch, you'll need a commercial license from the same agency. Don't even ask how complicated those rules can be.
Finally, there's that matter of "swimming in the sea." There aren't any rules against it, but when ocean and sound waters are polluted by stormwater runoff – a fairly frequent occurrence in some soundside areas after heavy rains – employees working for the N.C. Recreational Water Quality Program will post signs advising would-be swimmers of the risks.
The bottom line is that, yes, the North Carolina coast in summertime (or any other season) can be, as another, older classic song said, a place where "the livin' is easy." But there's a good bit you need to know in order to make it so.