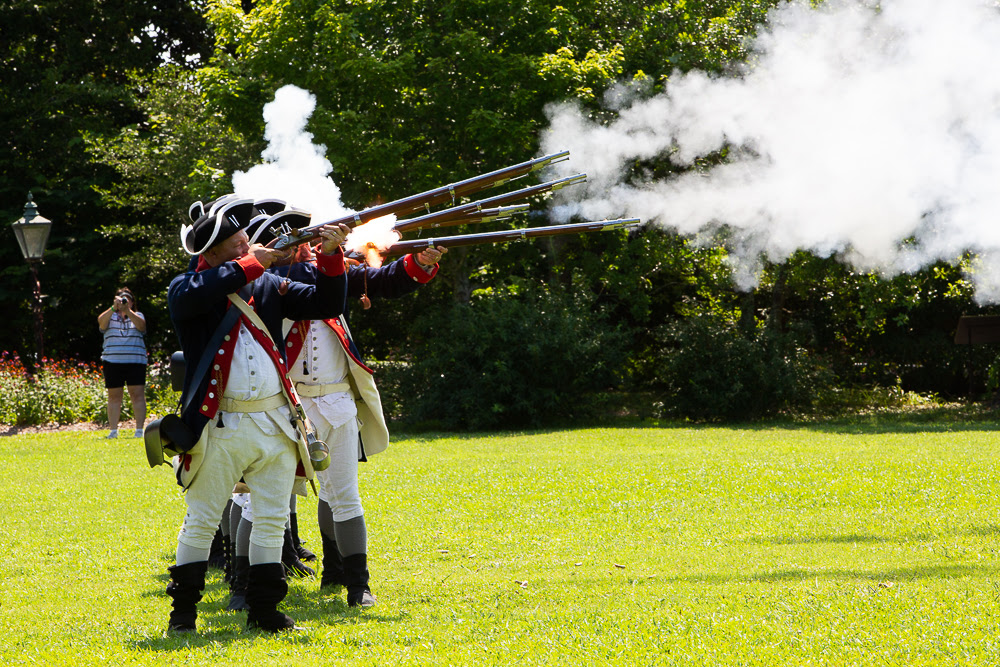 From Cannon Day at Fort Macon State Park to the Glorious Fourth at Tryon Palace, North Carolina Department of Natural and Cultural Resources attractions have scheduled special events to commemorate the Fourth of July holiday.
In addition, many of the department's attractions plan to be open July 4, including the North Carolina Aquariums, North Carolina Zoo, state historic sites and state parks. Most programs are free, but some facility-use fees may apply.
Independence Day Events
Sign the Declaration of Independence with a quill pen and ink at Historic Bath from 10 a.m.-3 p.m. July 1.
Special hours at N.C. Maritime Museum Southport. Usually closed on Sundays and Mondays, the museum will open from 10 a.m. to 5 p.m. July 2 and July 3 and after the July 4 parade until 5 p.m.
Glorious Fourth at Tryon Palace in New Bern 9 a.m.-noon July 4. There will be a reading of the Declaration of Independence on the Palace South Steps by an interpreter in costume followed by the 1st North Carolina Regiment of the Continental Line musket firing exhibition. The Fife and Drum Corps will perform after the reading. Admittance to the gardens is free all day.
Reading of the Declaration of Independence at Historic Edenton State Historic Site 10 a.m. July 4. The local chapter of the Daughters of the American Revolution will read the Declaration and the American Legion and the Unanimity Masonic Lodge will present wreaths at the Joseph Hewes Monument on the Courthouse Green. Bring a lawn chair. Fireworks by the Edenton Optimist Club will be on the waterfront at 9 p.m.
Cannon Day at Fort Macon State Park in Atlantic Beach July 4. Learn about the different cannons and see a blank firing demonstration. Programs begin at 10 a.m. 10:30 a.m., 11:30 a.m., 1:30 p.m., 2:30 p.m. and 3:30 p.m. For a 45-minute tour of the fort, meet at the fort entrance at 11 a.m., noon, 2 p.m. and 3 p.m.
Free concert and fireworks at Roanoke Island Festival Park in Manteo 5:45 p.m. July 4. Performance by Appalachian Road Show and Whiskey Rebellion followed by the town fireworks show.
Great Fourth Race with N.C. Maritime Museum at Beaufort 9 a.m. July 6. Traditionally rigged sailing craft rally to celebrate the historic voyages that carried news of the signing of the Declaration of Independence to the Outer Banks. Boat registration is required to participate. Boats will gather in Taylor's Creek in Beaufort between 9 and 10 a.m. The race is organized by the Traditional Small Craft Association, Friends of the Museum Chapter. For information, call 252-728-1638 or visit maritimefriends.org.