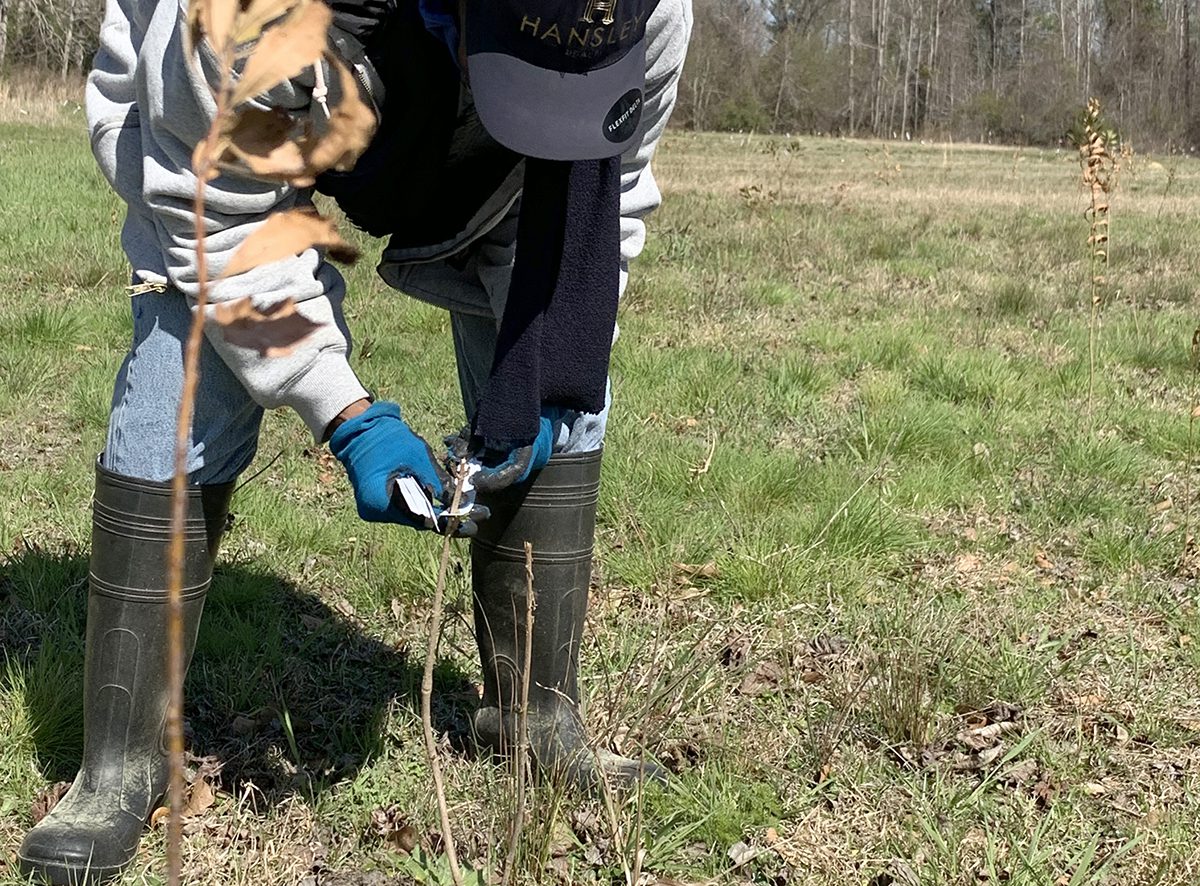 ROCKY POINT – Perhaps no one can describe Sheba Shiver's connection to her family's land better than she can.
"I always feel like I'm closer to my father, his spirit and, of course, Mother Nature and God the Father."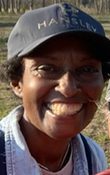 The land that has been in her family for more than 100 years is Shiver's refuge, one flanked by fields and woodlands rising up from the banks of the Northeast Cape Fear River.
This is where she picked plums from trees and scooped up pecans as a child. The land her great-grandfather Herbert Moore purchased in 1919 with earnings he'd saved while serving his country as a soldier during World War I was handed down from one generation to the next.
Blacktop slicing through the property bears her family's names.
There's Moore Town Road off N.C. Highway 210 in Rocky Point, a Pender County community about 17 miles west of Wilmington. Thankful Road is named after her great-great-grandmother Thankful Moore. And, Rebecca Kennedy Road, which bears the name of Shiver's great-great-aunt.
Offers to buy the land come in "all the time," Shiver, 59, told Coastal Review last week.
Not a chance.
But what to do with 50 acres was a question weighing on Shiver's mind when she moved from California in late 2019 — after her father's death that September — to be close to her mother.
"I said, 'Mom, we should be able to do something with this land besides cut grass,'" Shiver said.
She wanted to try her hand at farming, but she did not want to wait a year to qualify for in-state college tuition to take horticulture courses.
She planted a garden, experimenting with vegetables and herbs to determine what she could successfully grow. The thought of waking early every Saturday morning to sell her harvest at a farmer's market did not appeal to her.
What about doing something for the land, she thought. Something to enhance it for animals like the white-tailed deer that roam its fields and woods. Something that will help it weather unforgiving floodwaters that swell from Northeast Cape Fear during rain-soaking hurricanes.
Her answer: Trees. Thousands of them.
'Just me and the trees'
The sun warms us on a chilly March morning as Shiver periodically bends over young trees so small you'd easily step on them if not keeping a careful eye.
She pulls a white tag from a stack she holds in one hand and gingerly but securely loops one around the top of what appears to be no more than a sprig rising from the ground.
Shiver is dressed the part: Her knee-high rubber boots are dusted by yellowish-green pollen thanks to a particularly early season.
She's sporting noticeably baggy clothes. The oversized, gray Dickies' jacket she wears hangs past her hips. The blue jeans she's wearing are almost tentlike on her thin frame. Black suspenders hugging her shoulders keep the jeans loosely around her waist.
These were her father's clothes.
"I'm going to be out here a long time," she says with an easy smile.
We're standing in a 5-acre field nestled between woods and the large, manicured yard where hers and her mother's houses rest high off the ground on stilts to keep them from floodwaters.
What's left of the house where she grew up from about the age of 10 until she left for Howard University rests in a heap not far from where Shiver is tagging the tiny trees.
Floodwaters that rose from the river after Hurricane Floyd in 1999 overtook the brick ranch house. Shiver had all intentions to fix up the house, but flooding during Hurricane Florence in 2018 finished off the structure for good.
The rubble mound is a solemn reminder that the river, though unseen from the old homestead and surrounding land, is not far away.
Shiver figures she's tagged about 600 trees so far — a slight dent considering that more than 10,000 were planted in this field last month (with her mother's permission) by those who work for the contractor who ordered the trees and 10 volunteers with The Hobby Greenhouse Club in Wilmington.
In all 10,225 trees – chestnut oak, white oak, wax myrtle, elderberry, southern catalpa, silky dogwood, flowering dogwood and persimmon – were planted within an eight-hour span Feb. 22.
Shiver was frankly and pleasantly surprised at how quickly the trees were planted. She'd been waiting to get them on her land and in the ground since receiving word the grant she'd applied for in 2021 had been approved.
Shiver is the recipient of an environmental quality cost-share program that aids agricultural landowners in conserving natural resources on their property.
The Environmental Quality Incentives Program, or EQIP, is offered through the U.S. Department of Agriculture's Natural Resources Conservation Service and provides a 75-to-25% cost-share for grant recipients.
Shiver has not yet received the grant money. She didn't want it up front. She wanted roots in the ground first. She said she's unsure of the total cost she's incurred, but the estimate hovers around $14,000.
The money will come. Now is the time to tag, a labor of love for a woman who left a profession as a clinical psychologist to return to the family land in which her heart is rooted.
"I felt like this was my time to be out here with the trees," she said. "It's just me and the trees."
Maybe more trees will be planted on the land, she thinks. She's interested in growing trees to help bees pollinate. She wants to do more with other areas of the land.
"There's a lot of land here in North Carolina," she said. "People can go elsewhere. It's not that I'm trying to be greedy. It's about keeping it in the family so that my nephew and other children that come along have a legacy rather than it being developed. I always think about what to do with this land. I'm working on a land management plan. I'm thinking conservation. Maybe a conservation easement or historical landmark. I'm going to figure it out."