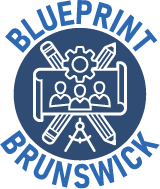 Officials are asking residents to share their vision for Brunswick County's future 6 to 8 p.m. Oct. 25 during a Blueprint Brunswick 2040 community drop-in meeting at the Brunswick Center, 101 Stone Chimney Road, Supply.
Input from the public will help refine and prioritize the recommendations and action steps needed to finalize the draft Blueprint Brunswick 2040 comprehensive land use plan and parks and recreation master plan, the county said in a release. Consultants and staff will incorporate additional input collected during the drop-in meeting into the final draft of the plans.
At this meeting, the policies for managing change over the coming decades are to be presented at 6 p.m. and again at 7 p.m. Residents can come and go whenever is convenient for them and are not required to stay the entire time.
Draft maps are available for review and comment including the Vision Plan, which are the future land use and conservation maps, and the future Parks and Recreation map. The maps represent draft policy ideas that will ultimately guide future growth, decisions, and investments in infrastructure and services in the county through 2040.
Bald Head Island, Belville, Bolivia, Navassa, Northwest and Sandy Creek are incorporating their comprehensive land use plans into the Blueprint Brunswick. Visit the Blueprint Brunswick – Towns webpage for more information.
To view the resources, draft maps and plans, visit the Blueprint Brunswick 2040 main website and submit input brunswickcountync.gov/blueprintbrunswick.
Contact Brunswick County Planning Director Kirstie Dixon at 910-253-2027 or email kirstie.dixon@brunswickcountync.gov, or Aaron Perkins, Parks & Recreation director, at 910-253-2676 or aaron.perkins@brunswickcountync.gov.