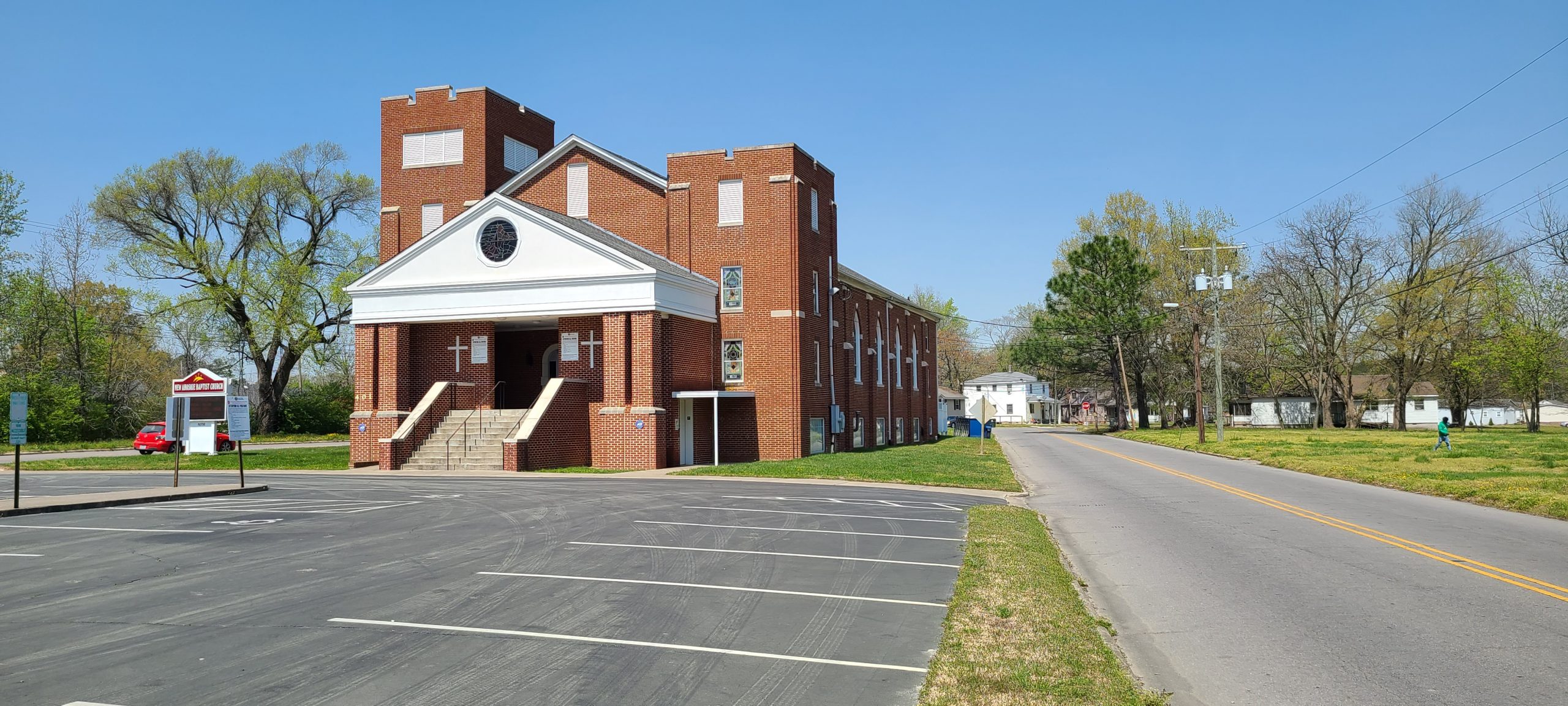 Sometime this summer, there is to be a new highway marker placed at the New Ahoskie Baptist Church in Ahoskie.
The marker, part of North Carolina's Civil Rights Trail program, is to read, "New Ahoskie Baptist Church in Ahoskie, North Carolina, where church members led 1960s civil rights efforts. Their word expanded access to public offices, resources, and employment."
Two short sentences that hint of a time of turmoil, fear and change. And it was not just in Ahoskie. The call for equality, for voting rights, for equal access to schools, jobs and medicine swept across northeastern North Carolina, forcing change upon a society that had been inexorably stripping Black Americans of basic rights for more than 90 years.
The North Carolina Civil Rights Trail is an initiative of the African American Heritage Commission, a division of the North Carolina Department of Natural and Cultural Resources. Plans call for 50 highway markers to be placed between now and 2023 in counties throughout the state, "highlighting and acknowledging tireless civil rights efforts that are well known and, in some cases, unsung," according to the African American Heritage Commission website. The commission partnered with the North Carolina Office of Archives & History and Visit NC for the marker program.
The New Ahoskie Baptist Church has been at the center of the Black American community in the Hertford County town since it opened its doors in 1866. When the Rev. Dr. John L. Scott arrived in 1963, he arrived just in time to dedicate the new building the parishioners had built and paid for, but that is a small part of his legacy.
Scott had just graduated from Crozer Theological Seminary near Chester, Pennsylvania, but he had grown up in Roanoke Rapids in Halifax County, just to the west of Hertford County. Even during his time in the seminary, he had already been active in the area. In December 1962, the Rev. Martin Luther King spoke at the Edenton Armory within 50 miles of Ahoskie. Scott was there as King's plane landed outside Elizabeth City.
"King flew in from Rocky Mount in a single-engine plane out on an unlit running strip where we were asked to put our cars together, opposite each other on either side to light up the runway, so that the airplane could see how to land. I said to myself, 'My God almighty. What nerve.' Because he got off that plane, wasn't shaking a bit. I'd have been scared to death," Scott recently recalled.
And Scott was an important part of King's appearance at the event.
"I remember being one of the people who introduced him," he said.
He is now the pastor at St. John's Baptist Church in Harlem, New York, but when Scott took to the pulpit in Ahoskie, he knew it was time for change.
"When I came, I knew that I would have to be directly involved," he said. "So, I hit the ground running … on fire."
Ethel Tyree, now 88, recalled the first steps Scott took to force the change that was needed.
"He and all of his members, I got to give credit to his deacons and all of those who went to the Ahoskie Chamber of Commerce and told them if they did not hire some Black folks, we were going to take our trade other places," she said. "My husband was in that group and his name was Gerald Edward Tyree."
Local merchants were being challenged throughout the small towns of northeastern North Carolina. The stores were willing to sell clothes, shoes and hats to their Black clientele, but trying on the clothes was prohibited.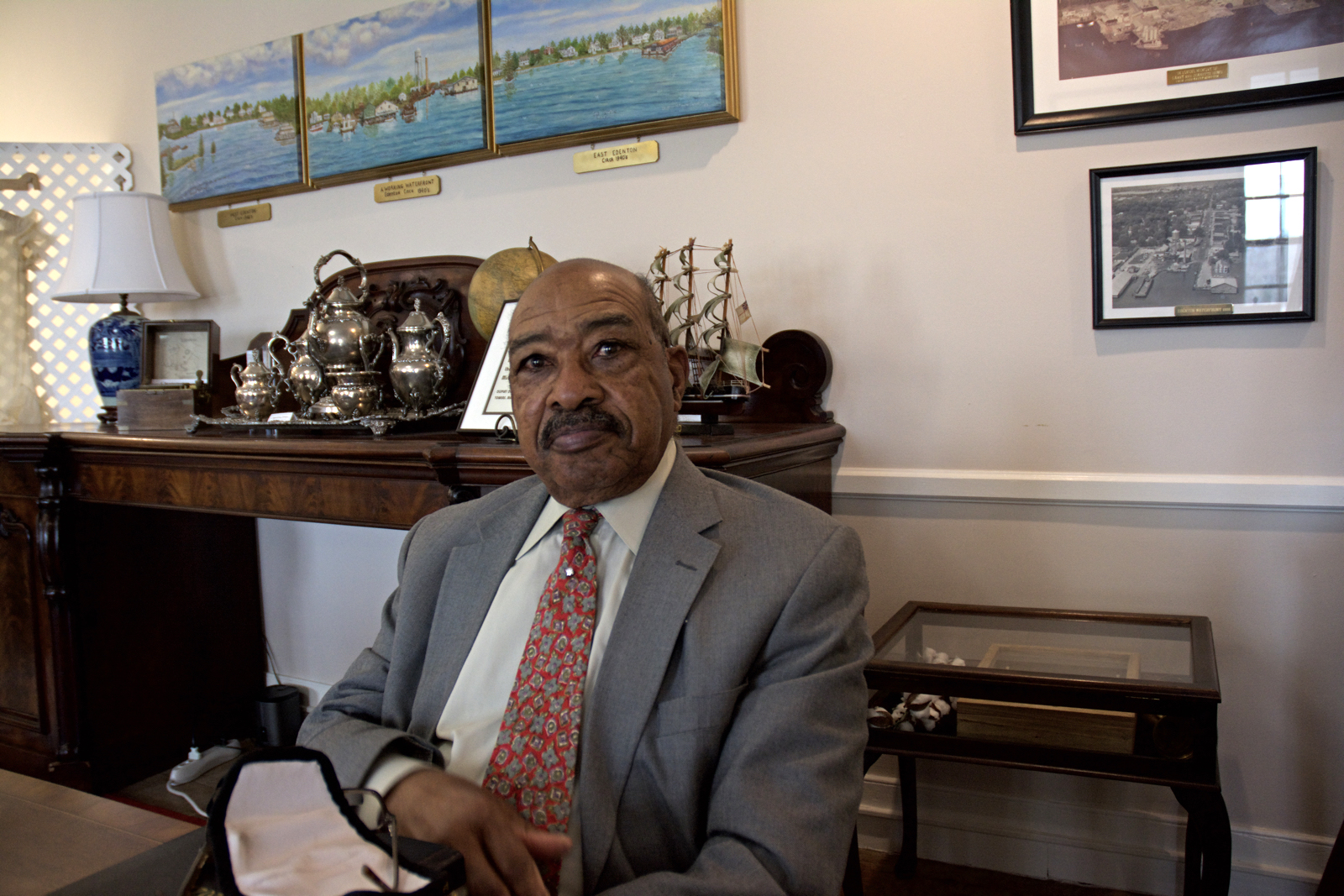 Norm Brinkley, whose father was the first head of the Edenton Chapter of the NAACP, remembers what shopping was like.
"We had to catch the bus to go get clothes from Norfolk (Virginia) because they wouldn't let you try it on, the clothes. You bought it, you had it," he said recently.
There were other restrictions as well, and a childhood memory of one of them may have contributed to Scott's activism.
"I remember walking down Main Street in Roanoke Rapids (as a boy). At that time, Gene Autry and Dale Evans were very popular, and I wanted to go to the movies. And my father said to me we couldn't go. I wanted to know how come I couldn't go. He said 'because we have color. We are not allowed to go.' So I told him, 'Daddy when I become a big boy, I'm going to do everything in my power to break it up,'" he recalled.
In Edenton, Golden Frinks was one of 12 national field secretaries for the Southern Christian Leadership Conference and was instrumental in organizing the 1963 March on Washington. But if Frinks' footprint was national, his activity was local.
"Mr. Frinks started to group young people to march and make a difference and just decry segregation," said Emma Bonner, who has a doctorate in education. "We were not allowed to go to the movies unless we sat in the balcony, and they did not allow us to go in the drugstore and sit down. All of that I experienced."
And so, they marched.
"I was one of the ones marching to open up the movie and then stop segregation," she said.
And they were arrested, often by people who seemed to have less education than the marchers had.
"I was arrested by a policeman who couldn't even spell the words 'picketing without a permit,'" she said.
The effects of segregation were felt beyond the streets of the towns, beyond the stores, movie theaters and drugstores.
When the Roanoke-Chowan Hospital opened in 1948 it was segregated, and it was still segregated when Marvin Tupper Jones went in for surgery in 1964.
"I woke up from surgery at 12 years old, in the hallway after appendicitis surgery. And the reason why I woke up in the hall from surgery was, there was no more room in the colored section of the hospital," he said.
His experience was not unique.
"A year later … my older cousin woke up from surgery in the hallway," he added.
It may have been the cousin waking up in the hallway that finally triggered the threat of a lawsuit.
"His father is working with Reverend Scott," he said. What Scott realized was that the hospital was taking federal money for its operations, but federal law prohibited discrimination.
"He told the hospital director that because the hospital is getting federal funds, they can't discriminate like that, they can't keep one area separate," Jones said.
Scott went to see the CEO of the hospital, hoping to avoid filing the suit.
"I said we don't want to file this suit and everything, but we cannot take this oppression in any longer. He pulled off his glasses and said to me. 'Preacher, if you think I'm going to injure the health of white people by putting Black folk in their room you got another thought coming.'"
The case proceeded and, as a result, the hospital was desegregated in 1966. After the suit had been settled, Scott got a phone call from the hospital's CEO.
"'Thank you,'" Scott was told. "'By God, you had to do it. And I'm glad you made us do it, because if I'd have voluntarily done it on my own, they would have run me out of town.'"
While a court order could force the hospital to desegregate, not even a Supreme Court decision seemed to move local school districts to integrate their schools. It was not until 1970 that the schools were fully integrated.
The 1954 Supreme Court decision Brown v. Board of Education of Topeka held that separate-but-equal facilities were inherently unequal. For the students growing up in segregated communities, the inherent inequality was readily apparent.
Brinkley played football in high school, and his memory is still vivid of how unfair the system was then.
"In Edenton they had the stadium, and we could play football in the stadium. But they had a dressing room that was paid for by taxes and everything, and we couldn't even use that," he said.
For North Carolina schools, integration was a slow process, and in Ahoskie, Ethel Tyree was in the middle of it.
"I can tell you when the school integrated because I worked at the school the summer before. We did not integrate until September of 1970," she said.
With integration came the skills of the Black educators and opportunities for them. For the Ahoskie schools, what Tyree offered was invaluable. With a degree in history and graduate degrees in library science and education, she brought needed skills to the district when she moved to the high school.
"I was a full-time librarian. I worked at that for 10 years. And then I went to central office, where I was over all of the libraries. Then I was the testing coordinator," she said.
But the journey to professional accomplishment began when no one dared challenge segregation.
"I was one of the ones who had to get up and move to the back on the bus because I rode the bus back and forth to North Carolina Central from 1952 until 1955," she said.
Perhaps no battle for equal rights was as difficult as the right to vote. Beginning with the end of reconstruction in the 1870s, North Carolina legislators began creating carefully crafted laws specifically to limit the ability of Blacks to vote.
Blacks faced literacy tests that were not required of white voters, and the tests were arbitrary and changed from place to place.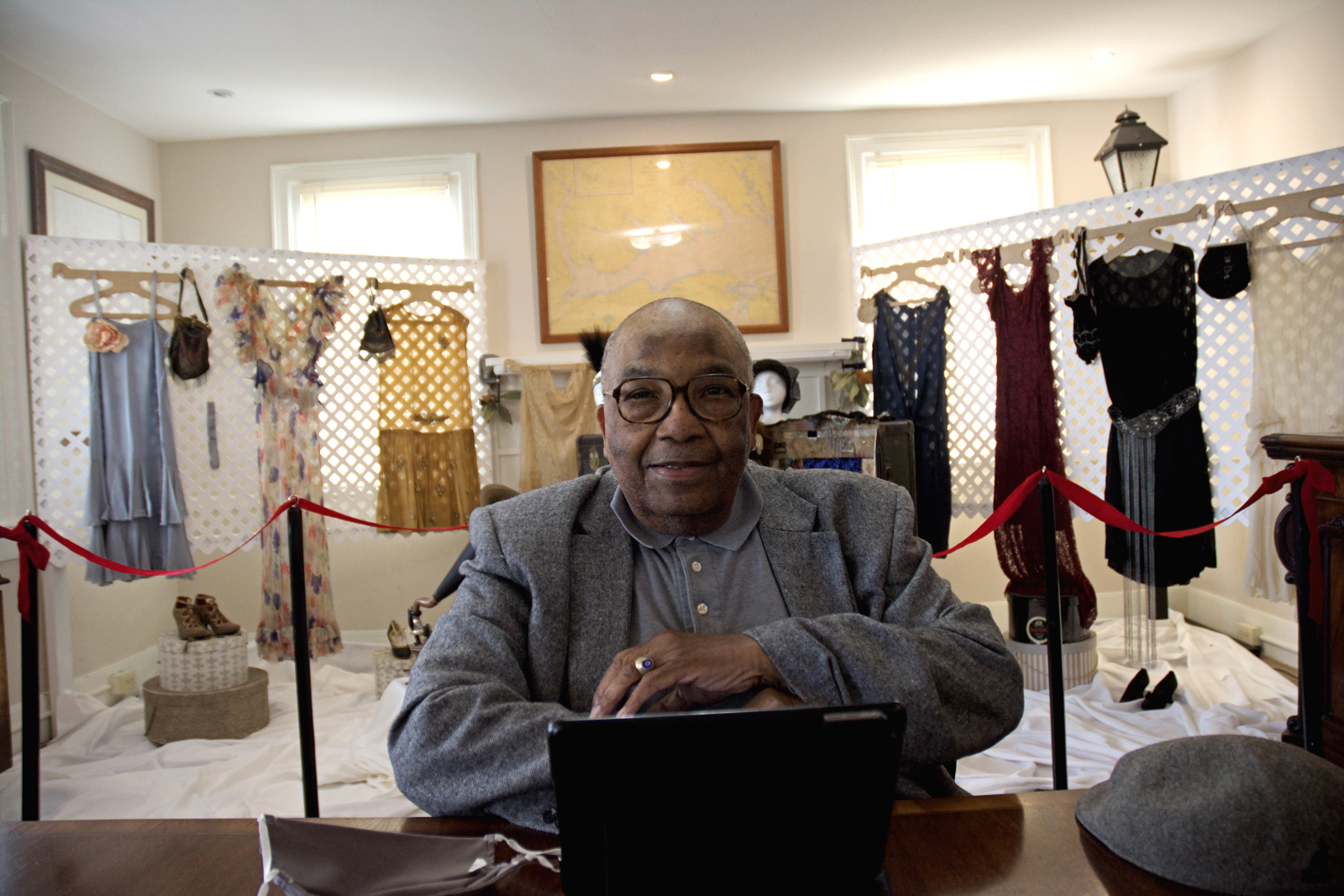 Dr. Ben Speller, an officer with the Edenton Historical Commission, former first dean of library sciences at North Carolina Central University and whose leadership in preservation is cited as inspiration in creation of the African American Heritage Commission, grew up in Bertie County and remembers what it was like in northeastern North Carolina.
"Over in Bertie they would pick the hardest thing in the Bible, and you would read it, and then they would make you interpret what that meant, and you know the Bible can wind you up if you've not read it right," he said.
Scott has memories of that time as well.
"They would ask us how many bubbles were in a bar of soap. I mean, ludicrous … It had no intelligence in it at all. It was all a means of suppression," he said.
When the Voting Acts Right of 1965 was passed, it opened the door for participation, but participation called for education, telling people how to register and where to vote, and Scott was motivated to get out the vote.
"George Wallace was running for president. And they had a big sign there that said George Wallace for President," he said. "That's why I led that voter education campaign. We met about 15 churches a week. I wasn't married at the time, so I was free to get about … and fortunately George Wallace did not carry Hertford County."
The fight for voting rights continues, Scott believes, as states look to limit voting access and early voting.
"It is a backward move. It is a repressive move. It is a move to indirectly shackle the Black church," he said.
Bonner, looking back over her time bringing change to Edenton, agreed.
"Of course, it's an ongoing issue. You know the story of the United States. It is an ongoing issue. They're trying to suppress voting rights, so it is an ongoing issue," she said.