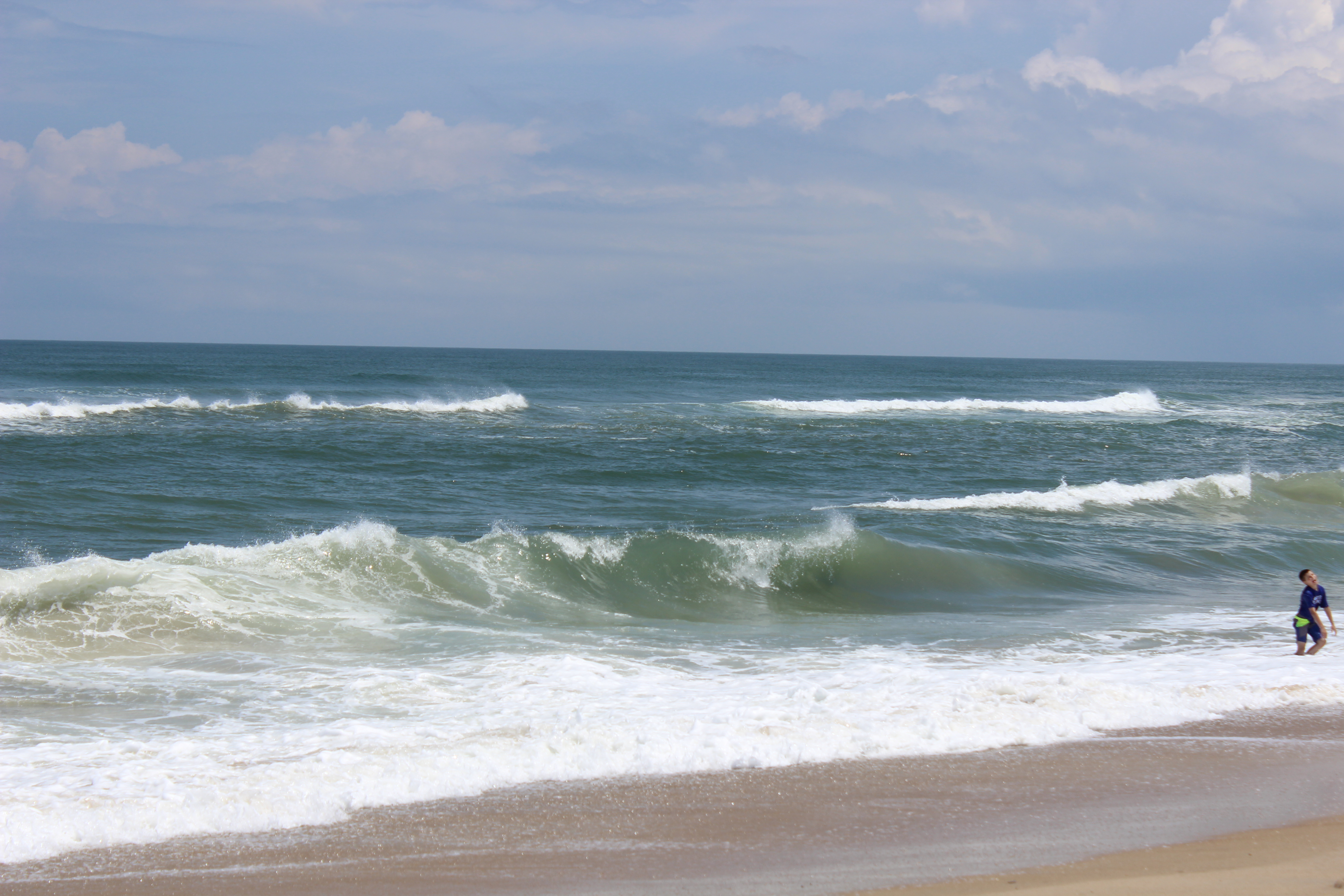 Reprinted from Outer Banks Voice
A new rip current forecasting model unveiled earlier this month by the National Oceanic and Atmospheric Administration is able to predict the hourly probability of rip currents along every mile of beach up to six days out — a significantly improved tool that could result in fewer rip current deaths.
Part of the National Weather Service's Nearshore Wave Prediction System, the model relies on wave and water level data and incorporates more than a decade of data and observations from Kill Devil Hills Ocean Rescue and other area lifeguard agencies in order to make the hourly predictions.
"Before this model was implemented, our method for forecasting rip currents was a manual procedure, which only allowed for predicting rip currents for large sections of coastline on a daily or twice daily basis, a day or two into the future," said NOAA Senior Scientist Greg Dusek, who led the effort to develop the model.
The model predicts the probability of the dangerous seaward currents on a scale of 0 to 100% and will help forecasters better identify for the public particular hours of the day when hazardous rip currents are most likely at a particular location. People who are planning to visit the beach over a weekend, for example, can find out what the rip current risk will be during their visit as early as six days before they arrive.
Currently, the United States Lifesaving Association estimates that rip currents account for more than 100 deaths per year as well as 80% of rescues made by beach lifeguards. Hazardous rip currents are particularly common along the Outer Banks, known for its rough ocean conditions.
"We've changed the messaging over the years, so people better understand what (rip currents) are and what do if you are caught in one. But we were still having the same number of drownings," Dusek said, pointing to the importance of getting the predictions to people before they step on the sand.
The newly-launched model covers the coastal United States, Puerto Rico, Guam and Hawaii and improves accuracy over the existing approach by more than 50% in some cases, Dusek said. "(Forecasters) now have additional information they haven't had in the past."
Dusek said NOAA launched its efforts back in 2011 with the help Kill Devil Hill Ocean Rescue, which provided years of rip current observations and rescue data. That data, as well as that from other lifeguard services around the country was used to better understand rip currents as well as validate the model and improve rip current messaging.
Since efforts began, Kill Devil Hills Ocean Rescue Director David Elder said his agency, as well as other water rescue agencies that were part of the efforts, collaborated with NOAA and the NWS with the end goal of creating a model that would be a good resource for the NWS, respected by lifeguards and eventually rolled out to the public.
"What this does is it kind of casts (the forecasts) further into the future and the hope is that it also gives people good information so they can further their understanding," Elder said.
For his part, Dare County Emergency Management Director Drew Pearson said the new model "brings greater fidelity to the forecast."
"A better-informed beachgoer is a safer beachgoer," he said, adding that improvements in the forecast will help visitors to beach make better decisions about whether to stay on the beach or go in the water on a particular day.