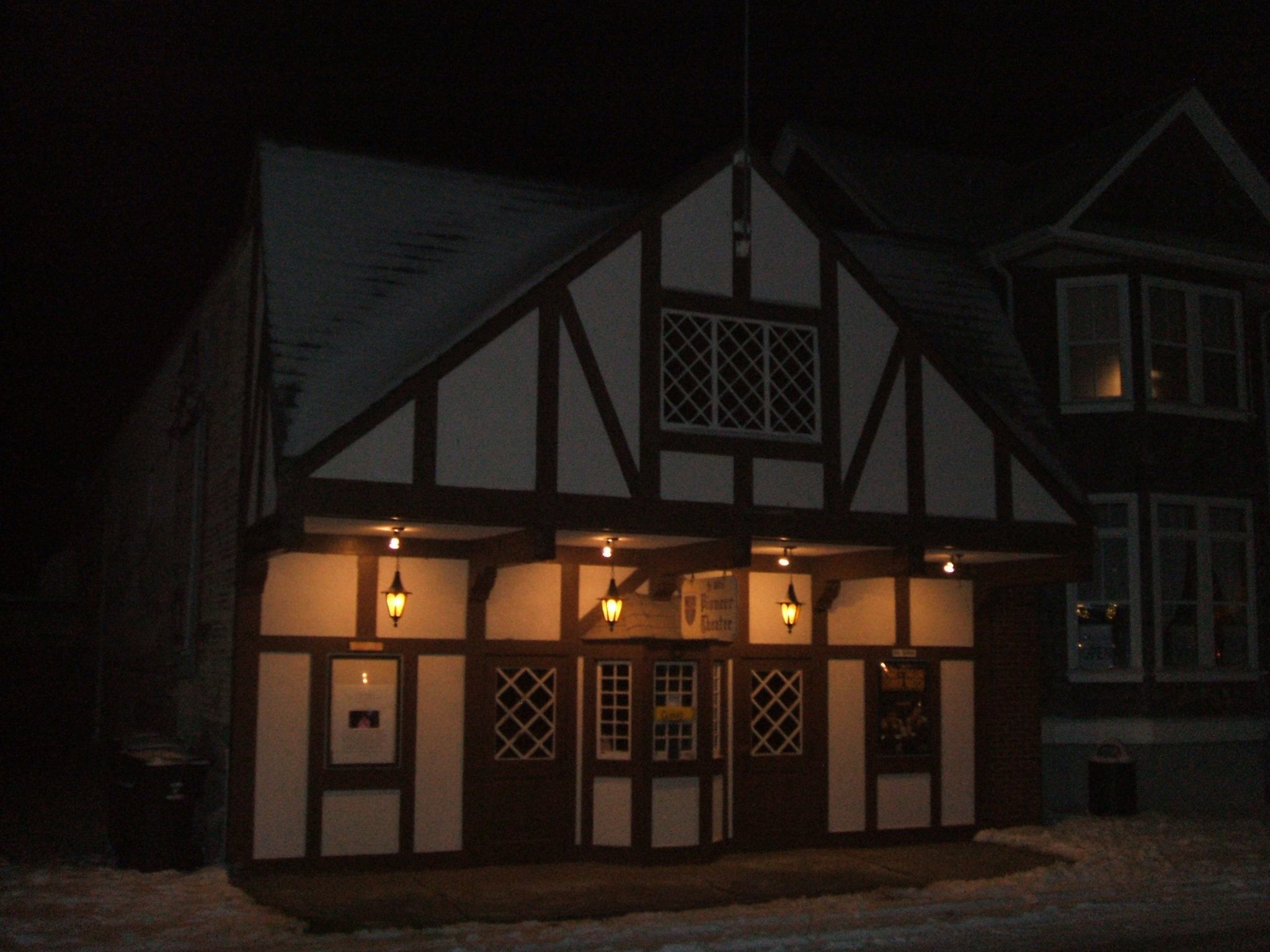 MANTEO — The Pioneer Theater opened in 1918, but with the pandemic and a recent projector breakdown, one might expect an unhappy ending.
But family-owned business is tradition here, and the community quickly proved it by donating more than enough money to cover the needed repairs.
As of late Wednesday, the theater had collected $17,340 raised of a $10,000 goal via a gofundme.com fundraiser.
"I am so awestruck and humbled by the massive outpouring of support and love for the Pioneer Theater," owner Herbert "Buddy" Creef III posted on Facebook Monday, the day after he announced the fundraiser.
In their posted comments, donors shared their memories of and love for the Pioneer, like Debra Hill, who described the theater as "the heart of Manteo."
The Pioneer wasn't always in its current location.
"The building we're in right now, my grandfather opened in March of 1934," said Creef. "The original theater was a block over, on what is now Sir Walter Raleigh Street."
Creef is the fourth generation of his family to run the business, and has spent time at the theater since he was a child.
"According to some Hollywood historians, we're the oldest movie theater in the United States (including both locations) that's been continuously run by the same family," he said.
When the theater opened, it showed exclusively silent movies.
"That's all they had," Creef said. "And then the building we're in now, my grandfather built … because that's when talking movies were just coming into existence. And with the growing popularity of movies and public fascination with them, it was not only time for a larger venue, but it was easier to build a new venue suitable for putting in the sound system and all that.
"So, going into the new building, that's when, in '34, talkie movies started to be played. Now, during that time period, there were still quite a few silent movies coming out as well," Creef said. "And in the mid-'30s, through the '40s and '50s, I mean, that was probably the golden age of movie theaters."
Going to the theater was an exciting event, especially once air conditioning was introduced.
"A lot of big city theaters didn't have air conditioning until the early '70s," he said, estimating that the Pioneer got air conditioning sometime in the early '50s. "On a hot day, what a treat it would be for somebody … to watch something on the screen that they couldn't do anywhere else in the world, and sit there in 75-degree air when it's 95 degrees outside. I mean, (those were) just things that were not available in most people's everyday life. I guess it still is somewhat today of an escape from reality."
India Murray, who split her childhood between Nags Head and Manteo, loves the family-friendly environment of the theater.
"My favorite memories of the Pioneer have to be Manteo Elementary School field trips," she said. "We would walk over and have our popcorn, around the worlds (a mixture of every soda) and a good time with our class."
The theater, which sells tickets for $7 and concessions for $2, is an integral part of Roanoke Island culture, and the Outer Banks community as a whole.
"Many generations have literally grown up in the theater," Creef said. "And each new generation has a similar but different story to tell. You know, first dates, favorite movies, whatever."
In its 102-year history, the Pioneer has had more than its fair share of premieres, and there are two in particular that stand out to Creef.
"Andy Griffith, when he first came here in the late '40s, early '50s, to be in (the outdoor production) 'The Lost Colony,' basically became a part of the local community," he said. "He was two years older than my dad … and he ended up getting a movie offer (for) 'A Face in the Crowd.' And if you've never seen it, it's a pretty good watch, because it's nothing like you've ever seen Andy Griffith do.
"By Andy's request, we showed the movie as the East Coast premiere," Creef said. "There's a couple of pictures of Andy pretending like he's putting the name of the movie up on the marquee at the theater."
And when Tyler Nilson, a Colington native, called Creef to ask if he could have a private show of his new movie "The Peanut Butter Falcon," the Pioneer hosted a screening for a handful of locals.
"They got it into the South by Southwest Film Festival, which is in Austin, Texas," Creef said. While they didn't win any critics' awards, they did win the Audience Award.
"So (Los Angeles-based) Roadside Attractions picked it up and distributed it, and then we had it literally right after the official premiere," Creef said. "So I literally screened that movie in a movie theater for the first time. I put it on the screen a year before the official premiere."
When COVID-19 hit in March 2020, the Pioneer, like theaters across the country, was unable to show movies.
"We stayed open every night … from 6 to 8, just doing to-go concessions for all of our regular customers that, a lot of times, come after the movie starts, just to get popcorn or drinks to take home," he said.
When the theater was able to screen films again, at the 30% restricted-capacity requirement that's still in place, new content was few and far between.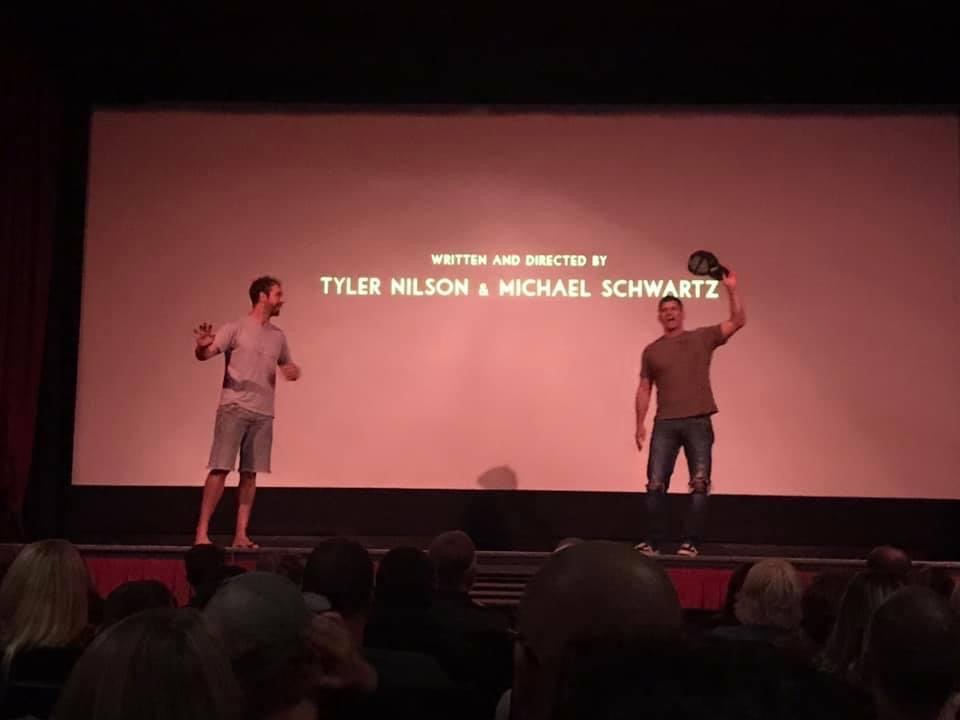 "The handful of big movies that were already done and supposed to have been released this past spring and summer … they just had on hold," Creef said of the production companies, "which I don't blame them. Why put it out to limited houses and hope that you break even?"
"Due to COVID, Mr. Buddy couldn't (put) any new movies in, so he showed older films," Murray said. "I got to see 'Jaws!' The original! On the big screen! That was an awesome experience. 'The Peanut Butter Falcon' premiere was also a very heart-touching experience. My buddy, and the (director), Tyler Nilson was there and he gave us Manteo kids something to be proud of that night. He made us proud of being from small town Manteo."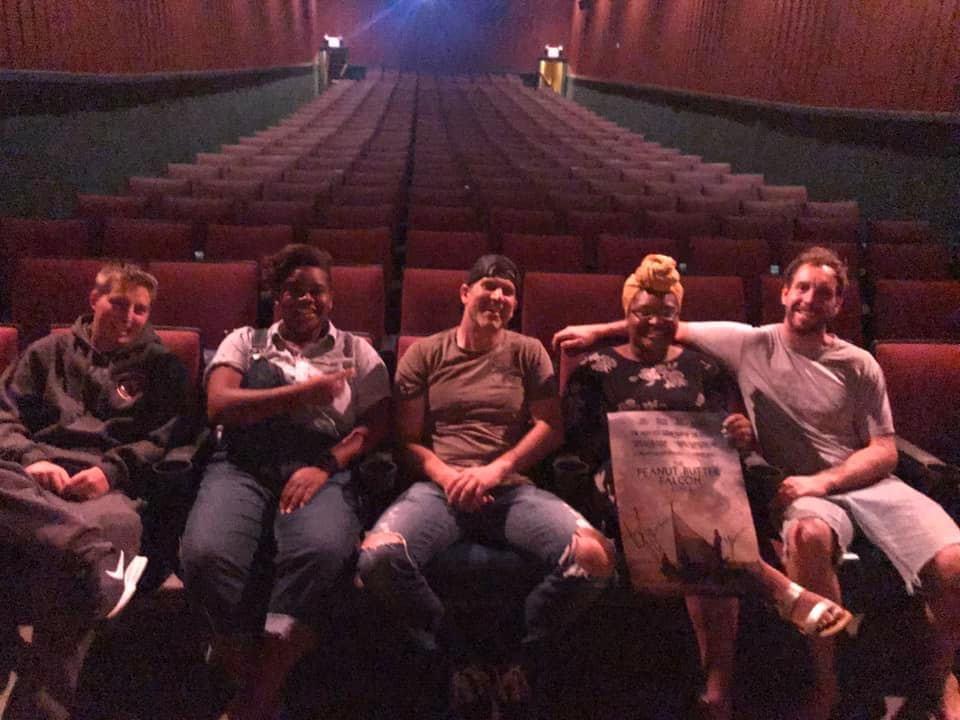 Creef was similarly proud.
"There were a lot of local people that didn't get to see 'Peanut Butter Falcon' on the big screen the first time we had it, and just as a local homage, I brought that back the first week we were opening up in October (2020)," Creef said. Nilson ended up doing a Q&A, as he did the first time the Pioneer premiered the movie. "That project was a lot of fun being involved and kind of part of it and all that."
Having grown up in the theater, Creef remembers two movies that have had a lifelong impact on him.
"First, the original 1975 'Jaws'… It instantly became like my favorite movie ever," he said. "(And the one) that was just so revolutionary and nothing like it had ever been done before was the original 'Star Wars.' That was mind-blowing. And the fact that it is as popular, even more popular now than it was then, just tells you how revolutionary it was."
Many businesses have closed since the COVID-19 pandemic began, but Creef believes that the value of the Pioneer is not purely monetary.
"For many years as a small-town, single-screen theater, the theater really has not been a profitable business that you would keep open if you depended on it for your livelihood," he said. "Since my dad died in 2012, I've kind of carried on with the same mentality he had, as long as it … averages out to breaking even or a little bit better, it's not only family tradition, it's community tradition."
"It's a stitch that holds our little home together. It's a big hug from the Creef family to all of us," Murray said. "It will always feel like home."
"It's just a part of Roanoke Island and local life," Creef said. "Many a child has been babysat there. You know, as a lot of parents always used to say, it's the cheapest babysitter in town."
He also pointed out another reason to keep the theater going.
"Movies are subjective, different people like different things," Creef said. "It's all about the popcorn because we have the best popcorn in the world, and it'd be a shame to deny people that.
"It's just like cooking good barbecue or anything else. My secret ingredient is we just show it extra love," he said. "And then when you put the crushed ice in the drink, that's just the cherry on the sundae."