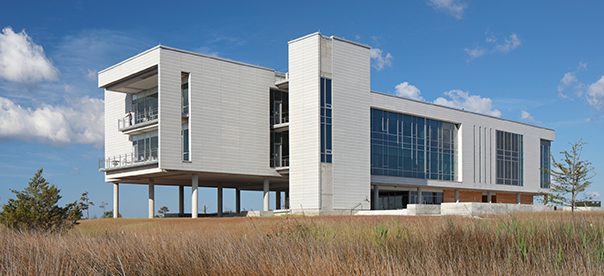 WANCHESE – More than two decades after a cheeky bumper sticker slogan "UNC-Dare … Why Not?" led to a push for a Dare County-based marine education and research center, the 7-year-old Coastal Studies Institute has taken a big step toward its original goal of becoming a world-class marine science facility.
East Carolina University's Outer Banks campus at CSI has hired six new faculty who will conduct research and teach as part of new or expanded programs in integrated coastal science, ocean energy and coastal ecology. The first of the team of interdisciplinary coastal scientists started in August, and the last two will arrive on the Outer Banks in January 2020.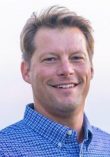 "It's an overarching program that's focused on building coastal research and education across all of ECU campuses," said Reide Corbett, ECU's dean of Integrated Coastal Programs and executive director of CSI.
"What I'm trying to do now is build the program," he added. "Whether it's research or curriculum, it's done on the shoulders of faculty."
As part of ECU's new Integrated Coastal Programs unit, which includes CSI and the Department of Coastal Studies, four of the faculty were hired after a major investment by the university in teaching programs focused on ocean margins and research on coastal North Carolina.
Each tenure-tracked scientist possesses distinct expertise: David Lagomasino, landscape geomorphology, ecohydrology, remote sensing; Kimberly Rogers, coupled human-natural systems and coastal processes; Nadine Heck, human-environment geographer; and Siddharth Narayan, coastal engineer.
Corbett, a coastal oceanographer/geochemist who has worked at CSI since it opened in 2012 and at ECU since 2000, sees the big picture on northeastern North Carolina's environment. Not only is coastal science here changing rapidly, it is made extraordinarily complex by virtue of its enormous estuarine system, a long ocean shoreline subject to powerful currents and storm-driven waves, and its proximity to the mighty Gulf Stream.
"My own interest is that land-water interaction," Corbett said. That alone covers beach erosion, sand transport, nutrient pollution, saltwater intrusion, beach nourishment and wastewater treatment.
Extrapolating the interests of the other scientists at CSI, it's easy to understand why Corbett says he is excited to have the new team of researchers at there. The focus on integration and collaboration, he said, will foster growth and link the Greenville campus to the Outer Banks campus, with an emphasis on the challenges faced on the coastal plain out to the deep ocean.
Of all the challenges related to climate change, he said, two that loom largest, sea level rise and increased flooding, are particularly significant on the coast.
"The coast – period," Corbett said. "Not just North Carolina. We have faculty in West Africa."
For that reason, resilience on a regional and global level is also a focus at CSI, which is the state's first marine study institution on the northeast coast. CSI historically has focused on coastal processes: estuarine ecology, coastal policy and sustainability, maritime heritage and coastal engineering. With the new faculty, the opportunities will broaden. They will also participate in the redesigned PhD program on Integrated Coastal Sciences and development of "place-based" courses.
"We're bringing together different disciplines to these fairly complicated challenges we are facing on the coast," Corbett said.
Three marine institutions, albeit much larger, are located on the Crystal Coast: UNC Chapel Hill Institute of Marine Sciences in Morehead City, Duke University Marine Lab in Beaufort and N.C. State University's Center for Marine Sciences and Technology in Morehead City.
"You might think you're duplicating efforts," Corbett said. "But everybody has their own expertise. One of the things we're doing differently than many is linking social science to natural science."
"One of the things we're doing differently than many is linking social science to natural science."

— Reide Corbett, ECU's dean of Integrated Coastal Programs, CSI executive director
Policy, people's perception of risk and physical factors are all part of the equation, he explained. "All of those things are going on at the same time," he said. "Sea level rise, I think, is an example where a lot of those things are playing out right now."
Beach nourishment, once a volatile public issue, has been credited recently for effectively forestalling the effects of erosion from rising seas.
"Yes, it's working, but we need to be thinking a bit further down the road," Corbett said. "We need to be a little more proactive in going forward."
But in the wake of increased rains, deluges and different storm patterns, he said, it seems as if people are starting to change their attitude about the reality of climate change.
"I do think we're moving in the right direction," he said.
When CSI was founded in 2003, it was run by director Nancy White out of a small office in Manteo. White retired in 2017.
In 2005, the institution added a research laboratory in Nags Head. Meanwhile, plans were made to construct a LEED-, or Leadership in Energy and Environmental Design-certified building on a landlocked site donated by Dare County near its regional airport on Roanoke Island.
When an opportunity came up to buy more than 200 acres along the Croatan Sound on the other side of the island, the state agreed. But in the process, a planned auditorium and student housing had to be cut from the site plan.
Until 2015, CSI answered to the chancellor of the University of North Carolina system. Now, that link is to the ECU system. But from the beginning, CSI has been partnered with UNC-Chapel Hill, N.C. State, UNC-Wilmington, ECU and Elizabeth City State University.
The $36 million campus, a 65,000-square-foot research and education building and a 15,000-square-foot marine services building, officially opened in Dec. 2012.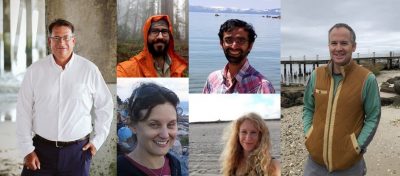 Surrounded by undeveloped marsh and wetlands and natural landscaping, the award-winning main building is an example of sustainable modern architecture designed to fit the environment.
Even before the recent expansion of the programming and staffing at the Outer Banks campus, there was impressive science being done at CSI, including studies at the continental shelf, research on stormwater management, shipwreck explorations and ways to harness energy in Gulf Stream.
George Bonner, a recently retired Coast Guard civil engineer, took the helm in August of the North Carolina Renewable Ocean Energy Program at CSI, a collaboration with UNC Charlotte, N.C. State and N.C. A&T, among other stakeholders. His new post is a good fit with his prior work on sustainability and resiliency in building and rebuilding, he said.
Along with Bonner, Jim Morley, coastal ecologist with the ECU Department of Biology, has joined the staff at the CSI campus.
Bonner, also with N.C. State's Department of Civil, Construction and Environmental Engineering, was a participant in Old Dominion University's three-year Intergovernmental Pilot Convener project, a Hampton Roads-based planning organization that addressed sea level rise preparedness and resilience planning for government, public and private sector concerns.
The experience showed him the value of collaboration, he said, especially with controversial issues such as sea level rise.
"I think it helped move it a long way by helping bring people together to talk about things," Bonner said about the joint effort. "I think the same principles apply here. You've got to engage everybody on things that affect the whole community. "
Renewable ocean energy is no longer a lofty goal, it is being actively pursued in multiple ways by multiple players.
As emphasized in the April 2019 U.S. Department of Energy report, Powering the Blue Economy: Exploring Opportunities for Marine Renewable Energy in Maritime Markets, there are more markets with potential for ocean power than anticipated, including underwater vehicle charging, marine algae and aquaculture, ocean observation and navigation and seawater mining.
Opportunities were also found to support community resilience, the report said, such as desalination and community-scale isolated power systems.
Currently, researchers are working on building ocean observing devices with long lasting power and technology that uses wave energy to provide potable water.
But CSI has been conducting cutting edge science in the deep ocean for years, measuring current power and force at the Gulf Stream and testing energy production. And UNC Charlotte has developed a magnetic gear to use in wind turbines instead of more rust-prone moving parts.
Bonner said that he has heard during energy meetings that research done in North Carolina "is really respected."
As the new director of the renewable energy program, Bonner, who grew up in Manteo, intends to continue to advance interdisciplinary research and collaboration, including testing wave energy devices and other ocean technology at nearby Jennette's Pier in Nags Head. The program will incorporate ways to kindle scientific innovation in students from kindergarten to university, he said, and emphasize holistic environmental stewardship, meaning that noise and other factors are considered in ocean projects.
"It's really inspiring to come to work here every day," Bonner said.
The N.C. Renewable Energy Challenge for middle school through university students will be hosted by CSI on March 21, 2020, and the ninth annual N.C. Renewable Ocean Energy Symposium, when university students report on their research, will be held at CSI on March 30-31.
As the new faculty settles in and the programming is geared up, Corbett said he will work with the community to find a long-term solution for student housing. But ultimately, his goal is building the campus – ideally with about 14 faculty and 50 full-time undergraduates – that was envisioned more than 20 years ago. That way, more students with ECU's Integrated Coastal Programs can spend time at the beach.
"We want to move that center of gravity out to the coast," Corbett said. "We certainly want all our students in that program to understand a coastal community."