WASHINGTON, D.C. – As the Trump administration continues its push to open more U.S. coastal waters to offshore drilling, House Democrats introduced this week a barrage of bills that together would block new drilling for oil and natural gas on nearly all of the outer continental shelf.
Seven Democrats in the House each introduced anti-drilling measures Monday, the same day that lawmakers from nine states filed bills in their legislatures blocking or limiting new drilling off their coasts.
The wave of opposition comes amid the federal government shutdown over the border wall fight that appears to have halted the permitting process for proposed exploration for oil and natural gas off the East Coast, one of few aspects of the petroleum industry affected by the impasse, Bloomberg reported.
Bills in Congress
Rep. Donald McEachin, D-Va., reintroduced a measure he first put forward in June 2018, the Defend our Coast Act of 2019, which two North Carolina congressmen, Republican Walter Jones and Democrat David Price co-sponsored last year.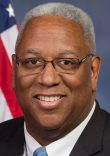 "I am re-introducing the Defend our Coast Act as my first bill of the 116th Congress because I am determined to do everything I can to protect our coastal communities," McEachin said in a statement. "History has shown us that offshore drilling accidents can threaten public health, military operations, and marine life. The potential toll from a spill — in terms of damages, injuries, deaths, and other harms — is incalculable. Offshore drilling has no place off the coast of Virginia. Our jobs, tourism, ecosystems, and local economies are not worth the risk that comes with offshore drilling. We need to invest in clean renewable energies that do not damage our one Earth."
Rep. Elaine Luria, D-Va., also an original co-sponsor of McEachin's bill, said offshore drilling is a "direct threat" to her district. "It has the potential to hurt our environment, our military, and our economy. As a 20-year Navy veteran who trained off the Virginia coast, I know that having to dodge oil platforms would disrupt operations, impact readiness, and undermine our national security. And as an oceanfront small business owner, I know what offshore drilling could do to Virginia's shorelines, tourism industry, and aquaculture. I'm proud to work across state lines and party lines to ensure that we can ban offshore drilling in the Hampton Roads region and beyond."
The suite of legislation also includes the following:
Frank Pallone Jr., D-N.J., chairman of the House Energy and Commerce Committee, introduced the Clean Ocean and Safe Tourism, or COAST, Anti-Drilling Act of 2019.
Joe Cunningham, D-S.C., introduced the Coastal Economies Protection Act of 2019.
Salud Carbajal, D-Calif., introduced the California Clean Coast Act 2019.
David Cicilline, D-R.I., introduced the New England Coastal Protection Act of 2019.
Kathy Castor, D-Fla., introduced the Florida Coastal Protection Act of 2019.
Jared Huffman, D-Calif., introduced the West Coast Ocean Protection Act of 2019 and the Stop Arctic Ocean Drilling Act of 2019.
State Efforts
Introduction of the bills was timed to coincide with similar state-level legislative announcements Monday by the nonprofit National Caucus of Environmental Legislators, or NCEL. Legislators from Connecticut, Georgia, Hawaii, Maine, Massachusetts, New Hampshire, New York, Oregon and Rhode Island announced Monday bills that would limit any new offshore drilling capabilities off their coasts.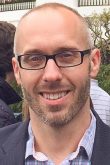 "These state legislators are committed to protecting the coastlines of the United States, and the safety and livelihood of their constituents," said NCEL Director Jeff Mauk. "They understand the economic and environmental importance of our coasts and are standing together against this proposal."
In addition to worries about oil spills and their effects on the environment and coastal economies based on tourism and recreation, the state legislators said offshore drilling means more greenhouse gas emissions that exacerbate the effects of climate change on their constituents.
"In Georgia, we understand that climate change is real and that we are elected at the state level to protect good jobs, clean water, and breathable air," said Georgia Rep. Park Cannon.
New Jersey was the first state to ban offshore drilling within state waters in 2018. Similar measures soon followed in Delaware, Maryland, California and Florida.
"With global climate change continuing to accelerate, expanding offshore drilling is the last thing we should be doing," said Maine State Representative Mick Devin. "Not only will it pose an unacceptable risk to marine life and all those who depend on it for work, but it will also perpetuate our dependence on dirty fossil fuels, threaten our way of life and endanger countless species."
Legal Action
Also on Monday, South Carolina's Republican attorney general announced he had joined a lawsuit filed in December by 16 South Carolina municipalities and the S.C. Small Business Chamber of Commerce to block seismic testing off the East Coast.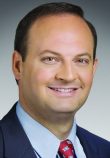 "Once again the federal government seeks to intrude upon the sovereignty of the state of South Carolina," S.C. Attorney General Alan Wilson said in a statement. "Such action puts our State's economy, tourism and beautiful natural resources at risk. We are bringing suit to protect the State's economy and the rule of law.
"We understand the need to have a long-term, reliable energy supply. However, any comprehensive energy strategy must comply with the rule of law. While oil and gas exploration could bring in billions of dollars, doing it without adequate study and precautions could end up costing billions of dollars and cause irreversible damage to our economy and coast."
The lawsuit states that seismic surveys "would irreparably harm marine life, in large numbers and with a large impact, and the communities and businesses that use and enjoy this marine life and rely on it for their economic livelihoods."
North Carolina Attorney General Josh Stein in December joined attorneys general from eight other states in a lawsuit conservationists had filed against the National Marine Fisheries Service, or NMFS, and federal officials challenging incidental harassment authorizations, or IHAs, under the Marine Mammal Protection Act, approved last year for five companies that applied for seismic testing permits off the East Coast.
NMFS granted the companies' applications for IHAs in November 2018.  The attorneys general claim that approval of the permits violated the Marine Mammal Protection Act, Endangered Species Act, National Environmental Policy Act and Administrative Procedure Act.
The opposition efforts come as the Bureau of Ocean Energy Management readies its Proposed Outer Continental Shelf Oil and Gas Leasing Program. The draft of the program was released in January 2018 and would have opened more than 90 percent of American waters to oil and gas development. Its release prompted governors from several coastal states to request exemptions, including North Carolina Gov. Roy Cooper. Only Florida has been granted an exemption, so far.
BOEM's proposal is expected to open at least portions of the Atlantic, Pacific and eastern Gulf of Mexico and some Alaskan waters to leasing.
Oil Industry Cites Support
Mike Sommers, president and CEO of the American Petroleum Institute, a national trade association representing the natural gas and oil industry, speaking this week during the group's ninth annual State of American Energy address in Washington, D.C., told more than 400 government, labor and industry leaders that the results of a poll conducted late last year show strong support for increased development of oil and natural gas resources.
According to the poll, 84 percent of respondents support increased development of the country's energy infrastructure, 83 percent see natural gas and oil as important to the future and 78 percent of voters support increased production of natural gas and oil resources.
The survey was conducted Nov. 27- Dec. 4, 2018, by telephone by The Harris Poll among 1,000 registered voters across the U.S., with a sampling error of +/- 3.1 percent.