Compared to heavily flooded communities inland, property damage from Hurricane Florence along the North Carolina coast was somewhat lighter and much more scattered. But in almost all the hard-hit southern and central coastal regions, the slow-moving storm's wrath spread over three tidal cycles, leveled dunes, chewed up beaches and left inlets clogged, shifted and closed.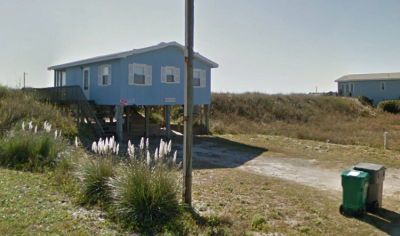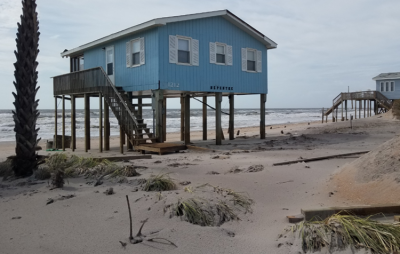 Communities with an economy dependent on beaches and inlets continue to assess the toll. For some, the way ahead is more certain with a clear path to funding re-nourishment and repairs, but for others, the costs and funding sources are, for now, far out of reach.
The most recent assessment of the costs up and down the coast by the state's Division of Water Resources identified about $272 million in beach projects, $62 million in inlet dredging and about $750,000 for beach-area sewer and flood-mitigation repairs. Even with a considerable federal match included, the cost to the state would far outpace any available resources. Of the projects so identified, the state match would total more than $162 million.
During recent hearings in the North Carolina General Assembly, as legislators began looking at estimates of what it would take to return beaches to their pre-storm state and clear inlets, the result was something beyond sticker shock.
Sen. Harry Brown, R-Onslow, one of the Senate's main budget writers and the chief proponent of increased funding for dredging and re-nourishment, said there was no way the cost of the damage can be covered under the current system.
In the most recent hurricane relief package, which passed soon after the legislature's return in late November, Brown was able to add an additional $18.5 million to the state's new Coastal Storm Damage Mitigation Fund with an earmark of $5 million for projects in heavily damaged areas of Topsail Island. But he acknowledged in a recent interview that's just a fraction of what's needed.
"It's a lot of money," Brown said. "I don't see where we're going to get the funding."
Storm Proves Value of Wide Beaches
Earlier this fall when Braxton Davis, director of the state's Division of Coastal Management, briefed legislators on the impact of Hurricane Florence to North Carolina's coast, he stressed that one of the major takeaways was that areas that had invested in wide, flat beaches and natural dunes fared far better than others.
Nothing underlined that point better, he said, than what happened in Surf City, which had a relatively narrow beach and relied on a 9-foot, Federal Emergency Management Agency, or FEMA, berm to protect the town. Much of the berm was erased in the storm, nearly all the town's overwalks were damaged and heavy flooding totaled, among other things, the town hall.
The town estimates that it will require as much as 350,000 cubic yards of sand to replace just what was lost, with an estimated cost ranging from $11 million to $16 million. Building up the beach beyond that is a much more long-range plan and would require both further federal review and a source of funding for an estimated cost of about $68 million.
But the Surf City project, one of the costliest estimates, pales in comparison to the town's northern neighbors. In its initial estimate for state officials, North Topsail Beach estimated the loss of sand along its 11.5 miles of beaches to be between 4 million and 5 million cubic yards. The town estimated the cost of a major re-nourishment project to run about $85 million. Unlike Surf City and much of the rest of the coast, only about a third of a North Topsail Beach project would be eligible for federal funding because the rest is in a Coastal Barrier Resources Act, or CBRA, zone, which restricts federal expenditures in environmentally sensitive coastal areas. That currently puts the state's share of the cost for North Topsail Beach at about $50 million.
Other large-scale projects include $24 million in restoration work at Topsail Beach and about $40.4 million for areas under the Bogue Banks Master Beach Nourishment Plan, which includes Pine Knoll Shores, Indian Beach, Salter Path and Emerald Isle.
Other major beach projects on the state's list include the following:
Morehead City Harbor, Atlantic Beach and Pine Knoll Shores –$10 million for beach nourishment using sand dredged from the harbor that serves the state port. The state match would be $3.3 million.
Kill Devil Hills – $2.6 million for beach re-nourishment to replace sand lost from a 2017 project. State and local funds would pay for the project.
Bald Head Island – $20 million for the south and west beach restoration project. State and local funds would pay for the project with the state match at round $1.4 million.
Oak Island –$2.4 million to replace sand lost from recently completed beach project and $2.3 million to repair the FEMA emergency dune project with a state match of $1.2 million.
Other Oak Island beaches – $4.6 million for beach restoration.
Holden Beach – $6.9 million for beach sand replacement. Funding would come through Army Corps of Engineers supplemental funding.
Carolina Beach and Kure Beach – an additional $1.7 million for each town's current beach re-nourishment project. Funding would come through the Corps' supplemental funding or the state.
Wrightsville Beach – $8.35 million for beach re-nourishment. Funding would come through the Corps' supplemental funding.
The state is also considering requests for assistance for flood-abatement projects in Craven and Pender counties and a stormwater system upgrade in Pine Knoll Shores.
Division of Water Resources Acting Director Jim Gregson said the cost estimates are likely to fluctuate as further survey work is done and communities search for grants from FEMA and other federal sources.
In the long run, Gregson said, a lot of the projects will depend on the outcome of a supplemental funding bill for the Corps.
"It costs a lot to move sand," he said. "One of the big hurdles is what the Corps is able to do with some supplemental funding."
"If Congress doesn't appropriate some extra money, I don't think the municipalities in the state alone are going to be able to foot the bill for something as large as this."

— Jim Gregson, Acting Director, Division of Water Resources
Without it, he said, the state would have to step in. Only a handful of local governments have the resources or revenue streams to cover the cost.
"If Congress doesn't appropriate some extra money, I don't think the municipalities in the state alone are going to be able to foot the bill for something as large as this," Gregson said.
Some of the projects, he said, "are pipe dream projects," but they get far more feasible if all three sources – federal, state and local – are available.
"I think the big thing is both the local governments and the Corps being able to come through with some money. We don't have $169 million but you get a lot closer to getting some of the projects done when you get all three, state local and federal matches put in the pot."
Rep. Pat McElraft, R-Carteret, said engineered beaches have an advantage post-storm because they already have a system for drawing federal funds to rebuild beaches in an emergency.
"I think we're going to be OK in Carteret," she said.
Rep. Phil Shepard, R-Onslow, said finding funds to fix issues on Topsail Island will be difficult. He said the state will help, but there's not enough funds to go around.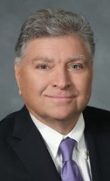 "I'm hopeful that we can do some matching with the federal and local authorities to help in those areas," he said. "I don't think it would be feasible to do all that we'd like to do because we have so many other areas of the state that are affected."
Shepard said it is possible the state may allow a local-option sales tax to help local governments raise the money to help cover the repair costs.
Most of the channel-dredging projects are still waiting on assessments and surveys from the Corps. The list of local requests from dredging projects includes 20 proposed in New Hanover County and several in and around Beaufort in Carteret County.
With that list growing, Gregson said for the first time since the creation of an inlet-dredging fund in 2013, the state may have more inlet project requests than it can fund.
"Up until probably this year we've had enough money coming into the shallow-draft fund that we've been able to fund every dredging project we received a request for," he said. "That probably is no longer going to be the case and we're going to have prioritize projects unless we get more money into that fund."
The state currently has $62 million in the shallow-draft fund with $19 million of that encumbered, in part to cover the cost of a new public-private partnership that's building a dredge dedicated to keeping Oregon Inlet clear.
Gregson said the list of projects is daunting and even if the funds become available, the amount of work will take time. There just aren't enough crews and resources available.
"I don't think there's any way that all this can be done in a single year," he said.