Reprinted from Island Free Press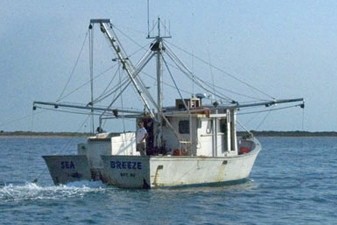 The Dare County Board of Commissioners approved the proposed framework of the recently revived Commission for Working Watermen at their Nov. 5 meeting, paving the way for commission member appointments to be made.
The Dare County Commission for Working Watermen originally formed in 2008, but quietly ceased meeting in December of 2012 without formally disbanding. After public comments made by journalist and researcher Susan West at the commissioner's meeting Aug. 20, interest in reviving the commission was renewed, with Commissioner Steve House signing on to be the point person and county commissioner representative for the endeavor.
House orchestrated a reorganizational meeting in early October, which solicited insight and input from local working watermen and stakeholders on how the "new" commission should be formed. Using this feedback, House presented the proposed commission composition to the board at their November meeting.
"After very lengthy discussions with several individuals, I would like to make a recommendation to set this commission up as a seven-member voting commission with a non-voting science seat," said House at the board meeting. "(There will also be) a seat for a Dare County Commissioner, a seat for a fish house dealer, a seat for a charter boat captain, and four seats for Dare County, N.C. fishermen with the goal of having representation from Hatteras Island, Roanoke Island, the mainland and the northern beaches."
The original 2008 commission was comprised of commercial fishermen of specific specialties – such as Ocean Drop Netting, Trawl Boat Industry, Gill Netter / Crabber, and Net Fishermen – but House noted that after talking with members of the commercial fishing community, seats based on specific gear types were not necessarily the best way to proceed.
"I know in the past we've had different seats for different types of gear, but in the past few years, commercial fishing has become so regulated that you don't have a commercial fisherman just doing one specific gear (type) – he has to do three or four other gears just to make a living," said House.
He also noted that while there was previous discussion about adding a recreational fishermen seat to the seven-member commission, it was ultimately determined that a recreational seat was not directly aligned with the commission's purpose.
"The objective of this commission is for our Dare County working watermen (to serve) as an advisory council for us as Dare County Commissioners, and to voice their concerns – both praises and objections – to not only our North Carolina (Marine) Fisheries, but to our legislators in Raleigh," said House. "With that being said, I would like to make a motion that the commission be set up in those capacities."
The motion was unanimously approved by the board of commissioners, solidifying the new makeup of the Dare County Commission for Working Watermen.
The topic will be revisited again in an upcoming December meeting of the board of commissioners, with recommended appointments potentially being approved by the Dare County Commissioners.
"Now that we have (finalized) how the board will be set up, I have received a few applications, and I will start vetting those," said House. "In December, I plan on presenting a few recommendations."
This story is provided courtesy of the Island Free Press, a digital newspaper covering Hatteras and Ocracoke islands. Coastal Review Online is partnering with the Free Press to provide readers with more environmental and lifestyle stories of interest along our coast.