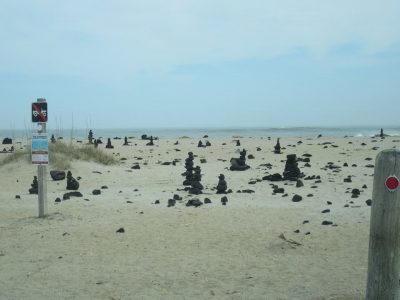 BUXTON — Rough surf has a way of revealing buried treasures on Hatteras Island. Unfortunately, it also exposes some ugly stuff.
A series of recent storms left chunks of asphalt strewn over a stretch of Lighthouse Beach, a section of shoreline with a notoriously high erosion rate.
Staff with Cape Hatteras National Seashore gathered chunks as large as basketballs and as small as pieces of coal to clear the sand.
A photograph on the agency's Facebook page on Thursday showed a swath of sand covered with the black chunks, some piled in stacks, waiting to be picked up. Next to it, another photograph showed off the newly clean beach.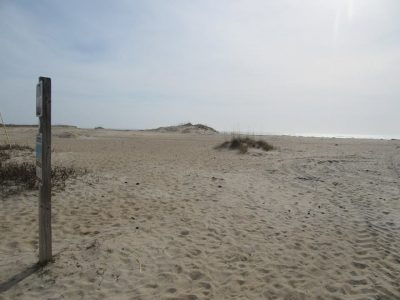 According to Mark Dowdle, deputy superintendent of Cape Hatteras National Seashore, the asphalt was from broken sections of old Highway 12 that the Park Service decades ago had put on the beach and covered with sand, most likely to create a surf break or revetment to protect the Cape Hatteras Lighthouse that had stood guard there until it was moved away from the surf in 1999.
In a desperate – and ultimately futile – attempt to stem erosion in front of the nation's tallest brick lighthouse, over the years the U.S. government placed rocks, giant sandbags, a man-made dune, and four groins to trap sand on the beach.
Shortly before the lighthouse was relocated in a dramatic, monthslong move that received worldwide attention, the Atlantic's waves were literally crashing at the foot of the tower.
It is not clear when the asphalt was buried under the sand, but it was doubtless not part of the National Park Service's plan for road debris to be littering the beach in future generations.
"We picked up all there was on the surface," Dowdle said. "There's likely more under the sand."