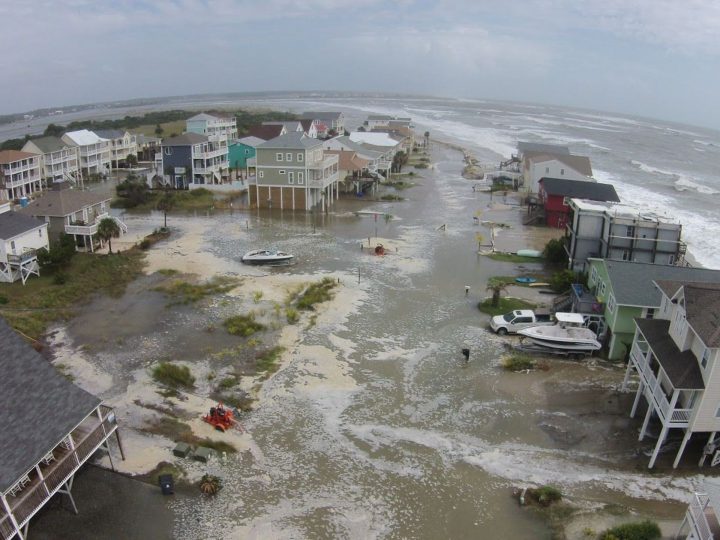 RALEIGH — "Bottom line is we should not be building big buildings next to the beach."
These were the words of Orrin Pilkey, an expert on coastal geology, during a panel discussion at a community forum on the effects of sea level rise on North Carolina last week. Pilkey and other panelists voiced strong opinions on how little state and local officials are doing to adapt to and prevent damage from sea level rise in the coming decades.
The forum, "Rising Seas: How will climate change affect the NC Coast?," was part of a Community Voices series hosted by The News & Observer and WTVD-TV of Raleigh. The discussion took place at the North Carolina Museum of History on the evening of Wednesday, Sept. 27.
In addition to Pilkey, professor emeritus of earth and ocean sciences at Nicholas School of the Environment at Duke University, panelists included the following:
Astrid Caldas, senior climate scientist with the Climate and Energy program at the Union of Concerned Scientists.
Stanley R. Riggs, professor of geology at East Carolina University.
Greg "Rudi" Rudolph, Carteret County shore protection officer and a member of the Coastal Resources Commission's science panel.
Todd Miller, executive director of the North Carolina Coastal Federation.
Ned Barnett, an opinion column and blog contributor at The News & Observer, moderated the panel. Barnett noted at the beginning of the forum that the panel included no climate change doubters or those who reject mainstream climate science.
"We cannot devote the little time we have tonight to a debate that there is even a problem to discuss," he said.
Barnett emphasized the topic of sea level rise is relevant to the state and not talked about enough.
"The rise can seem too small to matter, a few inches a decade," he said, "but that rise becomes more ominous when we consider that it is relatively new, starting around 1800, that it is accelerating, and that its effects can be compounded by the other consequences of global warming, heavier rainfall and more powerful storms."
A report released in July by the Union of Concerned Scientists, an organization Caldas said jokingly calls itself the union of pissed-off scientists, found that some coastal regions, which currently only see a few floods a year, will likely see frequent and destructive floods in coming decades.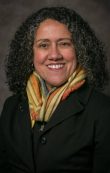 "Science is telling us that lots of localized floods are going to occur in the near term," Caldas said, "and that substantial areas are going to become part of the tidal zone in the long term."
She said that the research projected that Wilmington will go from experiencing a few tidal floods a year to as many as 150 by 2035. By 2045, the number of floods may be in excess of 350. She added that Duck is projected to see about 30 flooding events by 2035, and that the water will cover extensive expanses of land. By 2045, she said, Duck may see up to 150 extensive floods annually.
One of the biggest problems, Caldas said, will be the effect of this phenomenon on poor and minority communities, who feel the effects by sea level rise in different ways. Vulnerable communities, she said, tend to live in distant areas. Flooding on roads can make it difficult to get to resources and to their jobs.
"Many socially, economically vulnerable communities are at the frontlines of this whole mess, with very few resources to cope," she said.
Rudolph said that people in poor agricultural communities are also vulnerable to sea level rise as they may not be able to afford increasingly expensive flood insurance premiums.

"They're in the flood zones," he said, "if not, they're going to be. Premiums going up because of storms. I see that as a big socioeconomic crisis, and it's going to impact North Carolina hard."
Pilkey said that the scientific consensus is that sea level will likely rise 3 feet by the end of the century and possibly another 6 inches, depending on the behavior of the west Antarctic ice sheet. In theory, he said, a foot of sea level rise could create 2,000 feet of shoreline retreat, or as much as 10,000 feet along parts of the Outer Banks.
"Which means that 1 foot of sea level rise could bring the shoreline back 2 miles," he said regarding the Outer Banks.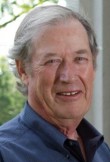 As sea level rises, Riggs said the coast is becoming increasingly vulnerable to storm surges, but that society must develop new economies around the natural dynamics. Storms are a part of life, he said, and we must learn to live in harmony with them.
Natural approaches to storm management are still possible in North Carolina, as only half of the state's coast is developed, Rudolph said.
"There's a huge what's called opportunity," he said, "to advance a mixture of natural flood management, living shorelines and new infrastructure."
The panel supported the idea that preventing damage from sea level rise should be done sooner rather than waiting until after a devastating event.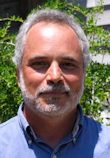 "Don't expect enlightened policymaking in the aftermath of a storm," Miller said, "everybody's attention at that point is on recovery."
Pilkey said that he believes that after 2 feet of sea level rise, beach re-nourishment will no longer be possible, leaving communities with two choices: Move buildings back or build a seawall. The best we can do now, he said, is to stop building large structures that cannot be moved.
As for people who are interested in owning coastal property, Riggs said a lack of information may make them vulnerable to make risky purchases.
"Let's at least require some statements on a deed that's out there in the high-hazard areas," Riggs said, "so a person who's not familiar knows what they're buying into."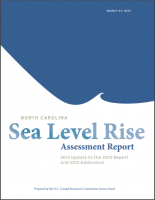 Panel members expressed frustration at the gap between science and policy, with Pilkey saying the Coastal Resources Commission appears to be doing everything it can to promote development on the state's coast.
Riggs referred to the 2010 sea level rise report produced by the CRC science panel, which predicted 39 inches of rise during the next century. The North Carolina General Assembly famously rejected the report, prompting nationwide attention and late-night TV jokes about the state "outlawing climate change," and the panel was instructed to create a new report in 2015 that looked only 30 years into the future.
Riggs resigned from the panel in 2016, saying "I believe the once highly respected and effective science panel has been subtly defrocked and is now an ineffective body."
He said during the panel discussion that education is key to putting pressure on policymakers to use science to craft coastal management policies.
"If we don't have an educated public, we'll never get off the ground with any of this," Riggs said.