Reprinted from Ocrocoke Observer
OCRACOKE — Dave Frum recently motored his small boat to Portsmouth Island for the last time recently. On May 23, he retired as the National Park Service's part-time maintenance man for the last 28 years.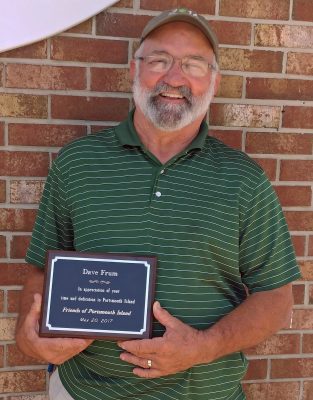 His solitary stewardship of the abandoned village has been a labor of love.
Like many islanders, taking care of Portsmouth was his second job in addition to his work at Ocracoke's water plant.
Frum's work over these many years did not go unnoticed.
At the Friends of Portsmouth Island spring meeting in May at the North Carolina Center for the Advancement of Teaching, or NCCAT, facility here, he was presented an award for his dedicated service.
Frum was the first to see the damage Hurricane Isabel did to the village in 2003 and wrote a feature of it in the Ocracoke Observer newspaper back then. The eye of that powerful storm passed over Ocracoke Inlet.
"It was devastating," he said.  "Trees were down everywhere, the dock was torn up and there was lots of damage to several houses including those of Henry Piggott and George Dixon, and the Life-saving Station,"
The next year, Hurricane Alex hit with major flooding from the Pamlico Sound causing more destruction.
"With those two storms, I spent a lot of time clearing brush and doing repairs," he said.
As Portsmouth is part of the National Seashore, no chemical control for mosquitoes is done on any Park Service Land and he does not use mosquito spray. So, in spite of the village's notoriety for mosquitoes, Frum has the non-chemical solution.
"The best deterrent to handling mosquitoes is to ignore them," he said laughing. "Unlike what many believe, they are not horrible all the time."
Frum takes exception to Portsmouth's description as a ghost town.
"Ghost town implies that the village is dead, which it is not," he said. "It's vibrant. I feel the spirit of the village's past like no other place."
On Portsmouth and often the only person present, he hears the distant roar of the Atlantic Ocean at times as well as the silence while communing with nature.
"I've loved every bit of it," he said. "Every day I witnessed the wildlife, like Great Horned Owls raising their young in a tree in the village, otters playing in the creeks and the Indigo Buntings passing through in the spring."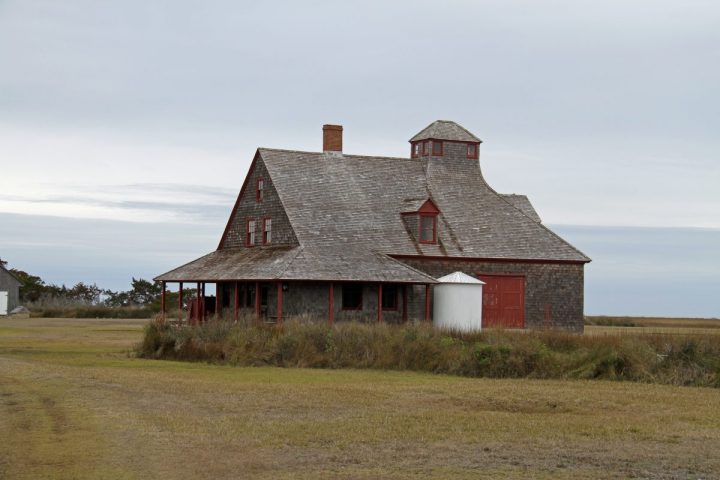 This story is provided courtesy of the Ocracoke Observer, a newspaper covering Ocracoke island. Coastal Review Online is partnering with the Ocracoke Observer to provide readers with more environmental and lifestyle stories of interest along our coast. You can read more Ocracoke news here.