WASHINGTON – The National Marine Fisheries Service, or NMFS, proposed Monday to issue five permits that would allow the oil and gas industry to conduct controversial seismic surveys for oil and natural gas off the East Coast from the New Jersey/Delaware border to central Florida.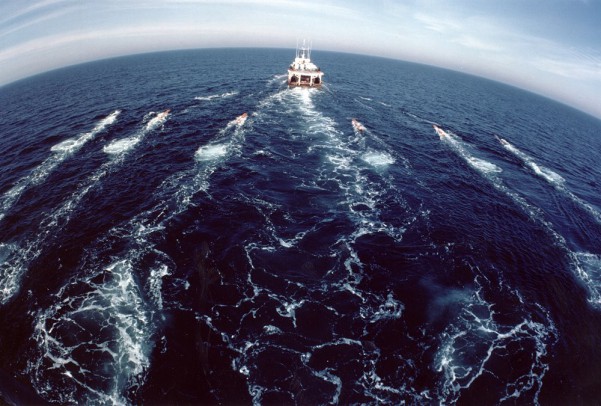 NMFS, part of the National Oceanic and Atmospheric Administration and also known as NOAA Fisheries, on Tuesday published in the Federal Register notice of five proposed Incidental Harassment Authorizations under the Marine Mammal Protection Act, as required for permitting of seismic exploration. The public has 30 days beginning Tuesday to comment on the proposed authorizations, which allow for a one-year period the incidental taking of marine mammals during the surveys. A "taking" is defined under the act as unintentional but not unexpected harassment, capture or killing of a marine mammal and is illegal without authorization.
The actions follow President Trump's executive order of April 28, a move to reverse the previous administration's order that permanently protects large portions of the Atlantic and Arctic Ocean from offshore drilling.
Seismic blasting for oil and gas exploration is the first step of a broader plan to subject the Atlantic Ocean and other coastal areas to offshore drilling, according to the Natural Resources Defense Council, or NRDC, a nonprofit environmental organization that held a press briefing Monday on the proposal to permit seismic testing along the Atlantic coast.
Michael Jasny, NRDC's director of the Marine Mammal Protection Project, said during the briefing that the action was "a big step toward drilling off the East Coast."
Five companies have applied for permits to crisscross the Atlantic coastal and ocean waters, trolling with an array of industrial-sized air guns that create blasts as loud as explosives, pounding the water for months on end, as Jasny characterized the process.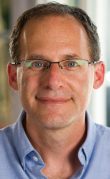 "And this is only the beginning. Next year would see more seismic tests with leasing and drilling and more seismic likely to follow. Drilling represents a major threat to the environment and to coastal communities," Jasny explained. Adding, communities along the coast would always be faced with the risk of oil spills, damage to beaches and ecosystems, along with the threats from sea-level rise along the coast resulting from climate change.
"Seismic testing is the precursor to drilling. But seismic alone is a serious assault on our coast and ocean," Jasny said.
Gail Adams-Jackson, vice-president, communications and external affairs with the International Association of Geophysical Contractors, the seismic industry's trade organization, described the process differently, emphasizing in an email response to CRO that seismic surveys are not "testing."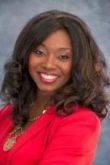 "Nor do we utilize cannons or 'blasts' that are comparable to dynamite nor any other chemical explosive or 100,000 times louder than a jet engine. The sound produced by explosives or jet engines, which is still louder than a seismic source, is a by-product of a process that generates a lot of heat and chemical pollution that are absent from seismic air sources. Seismic air sources are the cleanest, most energy efficient means of putting sound into the underlying rock to generate geological imagery," Adams-Jackson said in the email.
The oil and gas and geophysical industries maintain that after more than 50 years of worldwide seismic surveys and more than 15 years of peer-reviewed scientific research, there is no evidence that sound from properly mitigated seismic surveys has had any significant effect on marine life. The seismic industry says it's committed to operating in an environmentally responsible manner.
Adams-Jackson told Coastal Review Online, "Because surveys are temporary and transitory, they are the least intrusive way to explore the earth's geology and its dynamic processes which impact human lives.  Modern seismic technology is similar to ultrasound technology used in the medical profession for imaging the human body; both technologies use sound to produce images."
She continued, "While the IAGC and its members appreciate the recognition of the potential that sound from seismic surveys might have adverse environmental consequences, and we remain committed to taking expensive and elaborate measures to reduce those potential effects. We fund independent credible scientific research to search for actual effects. Further, no one, including the fossil fuel opposition, has been able to offer tangible, replicable, scientific evidence of any adverse effect. We encourage anyone to offer evidence, not speculation, that sound from geophysical surveys do in fact present 'any impacts on marine mammal populations.'"
Others disagree.
Jasny, during the press briefing, referenced a study performed two years ago by 75 scientists warning of "significant long-lasting and widespread harm" to fish and marine mammal populations off the East Coast should seismic testing be introduced.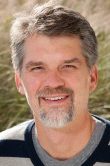 Doug Nowacek, a marine scientist with Duke University, has studied for decades marine biology and acoustics, including man-made ocean noise along with that from seismic air gun surveys. He is also one of the 75 marine scientists who participated in the study and spoke during the NDRC briefing
"I am deeply concerned about the service's proposal and about the effects that the enormous amount of air gun activity it would permit and would have on marine life," Nowacek began during his portion of the briefing.
"Sound and hearing are of transcendent importance to many ocean lifeforms, including marine mammals and fish. It is essential to much of what they do in the water and essential to their ability to survive and reproduce. Noises out of the ordinary, that being louder than the normal background levels of sound, can disrupt this vital behavior," Nowacek said. "Many years of science confirms this basic point. Adverse effects can include displacing animals from their habitat, changing their foraging patterns, compromising their predator avoidance, disrupting their feeding behavior, and for whales, silencing them or otherwise causing them to alter their vocal behavior."
Nowacek explained that a recently published paper reviewed more than 20 years of peer-reviewed study on the adverse impact of human-produced noise on wildlife, including marine mammals. The review concluded that noise can and does impact individual fitness, and alters the structure of ecological communities.
"So, what are the effects of these air guns on marine life?" Nowacek asked.
He used the example of a baleen whale, many of which are considered endangered under U.S. law. "Baleen whales use the same sound frequencies used by air guns to communicate with each other and to explore their environment. Peer-reviewed scientific research has demonstrated repeatedly that the sound produced by air guns can disrupt the behavior of baleen whales over enormous distances, silencing them or causing them to abandon their habitat."
Also of concern along the Atlantic Coast is the critically endangered North Atlantic right whale. There are fewer than 500 remaining, and all recent data points toward the species being in decline.
"We know from passive acoustic monitoring that these whales use much of our East Coast waters for much of the year," Nowacek continued. "And of utmost importance are the mother-calf pairs. Most of the right whale calves are born in the waters off North Carolina, South Carolina, Georgia and Florida, and we know from other baleen whales that mother-calf pairs use very quiet vocalizations to maintain contact and to mediate nursing behavior."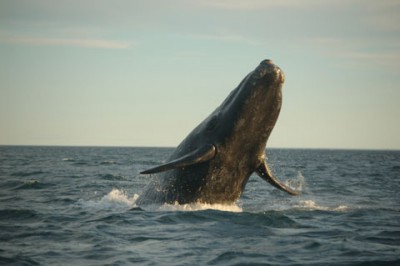 Nowacek said there's concern that further increases in man-made noise from seismic surveys and other sources could disrupt this vital behavior of these whales and separate calves from their mother of this critically endangered species.
He said researchers have also documented significant effects of air guns on toothed whales such as dolphins and porpoises and other scientific studies have reported that air gun surveys can change the behavior of fish.
"A recent paper on marine policy that I was part of documented the abandonment of a reef during a seismic survey. Seismic surveys have been shown to cause stress responses in fish that substantially reduce catch rates in some commercial fish species. As a result, … both the South Atlantic and mid-Atlantic fisheries management councils, created by Congress to help manage fisheries, have issued statements opposing the proposed seismic exploration along the Atlantic Coast," he said.
"In short, air gun surveys affect a wide range of marine species from whales, to fish to invertebrates. The types of behaviors effected are often essential to survival and reproduction and seismic surveys disrupt them, in some cases, at very large spatial scales. Yet the National Marine Fisheries Service in its proposed authorization appears to treat air gun exploration as though its potential impact were restricted to a small area and it fails to consider the aggregate effects of many surveys that it is proposing to permit in future years. I remain deeply concerned about the impact on this region if the surveys are allowed to go forward as proposed."
Adams-Jackson in her statement said, "The true and ultimate measure of the consequences of our interaction with the marine environment is in the health of the population.  And, we have 50-plus years of seismic occurring in the presence of healthy, stable or growing populations of marine mammals, turtles and other protected species in the Gulf of Mexico and elsewhere around the world which suggests that behavioral effects of seismic in the Atlantic will be similarly inconsequential."
Another Blow for the Seafood Business?
Rick Baumann founder and owner of Murrells Inlet Seafood in South Carolina, said during the press briefing he has participated during the last 50 years in all angles of the seafood business, seeing changes from the perspective of a harvester, wholesaler, retailer and restaurateur.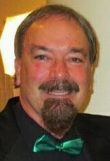 "The company I founded, Murrells Inlet Seafood, is located in the seafood capital of South Carolina. The entire economy of the village is dependent on fresh local seafood," Baumann said. "It should be obvious to anyone who looks at this issue seriously that seismic blasting and offshore drilling are a real threat to our way of life and our ability to provide fresh seafood to the public."
Baumann explained that it's already very difficult to survive in the commercial fishing industry.
"We comply with many government regulations about what, when and how much can be harvested, knowing that we must protect the resources, which sustain our professions. With sustainable fish populations obviously the goal of these regulations, it is very difficult for us to understand how the U.S. government would even seriously entertain the prospects of seismic blasting and offshore drilling in our ocean," Baumann said. "So why would the government even think about allowing the filthy and accident-prone oil business to proceed with this dangerous procedure that so greatly effects the same wildlife that we all seek to protect with the restricted fishing regulations? The American seafood industry is struggling to survive. We don't need our fishing stocks displaced, injured or killed … ."
Baumann added that virtually every coastal fishing village, town and city have adopted resolutions through their elected leaders to oppose seismic blasting and offshore drilling and the Business Alliance for Protecting the Atlantic that represents many thousands of businesses from Maine to Miami and more than 500,000 commercial fishing families, is adamantly opposed to seismic oil as well because of the harm it will do to coastal economies.  The fishing industry does not want to see the Atlantic resources everyone wants to save being blasted to disruption and death.
"We advocate for the future of our livelihood by working with the government to rebuild our fish stocks and clean up our estuaries and oceans. Allowing the oil industry to proceed with seismic blasting is a reckless and flawed approach to sustaining recreational and commercial fishing resources and the vast economies that depend on them," Baumann said.
Adams-Jackson said that "more than five decades of activity around the world demonstrates there is no evidence that physical harm can occur from exposure to seismic air pulses. That experience also shows that seismic activities, tourism, fishing and fisheries can and do coexist successfully.  One example is in the Gulf of Mexico where oil and natural gas activities are common, the fishing industry supports more than 120,000 jobs and produces about $980 million worth of seafood every year in the midst of a thriving and growing tourism economy."
Learn More