RALEIGH – Omnibus legislation that includes several controversial environmental provisions is a step closer to a final vote in the state Senate.
Wednesday morning the Senate's Agriculture and Natural and Economic Resources Committee approved its version of House Bill 56, an environmental amendments bill that runs roughly 15 pages. The bill was passed by the House on April 24, but senators have since added changes.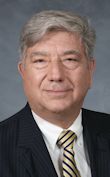 Last week, Sen. Bill Cook, R-Beaufort, added language that would repeal the ban on plastic bags in the beach areas of Dare, Currituck and Hyde counties, which are also in Cook's district.
The ban has been in place since 2010 and the move to repeal it has been actively opposed by local governments in all three counties. Cook insists the ban is not working and is costly for businesses. The Retail Merchants Association, which represents major grocery store chains, has made the repeal a top priority for this session.
On Wednesday, senators also approved adding a new provision aimed at resolving a dispute over a dune-protection ordinance in Topsail Beach. The provision requires municipalities and counties that receive funds for inlet dredging, beach re-nourishment and dune construction or maintenance, to prohibit alteration, excavation or removal of sand from a dune system in areas subject to flooding, unless the dune system provides adequate protection to withstand flooding in major storm events. Jurisdictions must provide certification that they have complied with the new requirement before receiving new funds for re-nourishment, dune construction or maintenance and inlet dredging.
The bill also includes a provision aimed at assisting subdivisions that are out of compliance with coastal stormwater rules, allowing a variance for subdivisions that did not receive notice of stormwater-compliance issues after the transfer of a stormwater permit from the original developer to a homeowners' association.
The provision was aimed at assisting two subdivisions in New Hanover County where residents have exceeded the allowable built upon area. A Department of Environmental Quality official told the committee last week that the department has reached an agreement on a mitigation plan for the subdivision and is opposed to the provision, noting that it could have a much broader application and may apply to as many as 150 developments in the coastal region.
The bill now goes to the Senate Rules Committee and could be voted on next week. Once approved by the Senate, the changes would require approval by the House.
Learn More