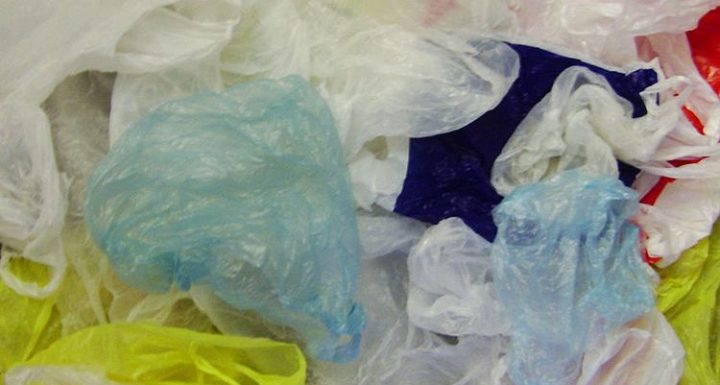 OUTER BANKS — Flimsy plastic bags might seem like a silly thing to ignite a community, considering how ordinary they are for most shoppers.
But judging by overwhelming push-back from Outer Bankers to a proposed state law that would repeal an eight-year-old ban of the lightweight grocery bags, it seems the majority regard them as a needless blight that endanger marine animals and litter beaches and roadsides.
When then-state Sen. Marc Basnight wrote the bill that led to the current law, it was narrowly tailored geographically to barrier islands so it would be more likely to be passed. For that reason, the ban covers only retail stores on Ocracoke Island in Hyde County, Hatteras Island and Bodie Island – Duck to Nags Head – in Dare County, and Corolla and Carova in Currituck County. Roanoke Island and mainland Dare, which have no Atlantic coastline, are not included in the ban. On the barrier islands, merchants are required to offer recyclable brown paper bags instead of plastic. Customers who bring their own reusable bags are credited 5 cents per bag.
In addition to resolutions opposing repeal recently passed by the towns of Kill Devil Hills, Duck, Kitty Hawk, Nags Head and Southern Shores, Dare County commissioners this week agreed to act soon on their own resolution opposing reversal of the ban.
When freshman state Rep. Beverly Boswell, R-Dare, and also representing Beaufort, Hyde and Washington counties, was approached by "local merchants" on the Outer Banks to sponsor a bill that would repeal the ban on plastic grocery, Boswell said she thought it made sense that businesses that preferred them should be able "to have plastic bags again."
Boswell supports those who see the bag ban as an example of government overreach. Why should businesses have to deal with the expense and hassle of replacing plastic bags with heavier brown paper bags? Consumers should be able to choose. And paper, they argue, is worse for the environment than using plastic bags and recycling them.
"Again, it's just the opportunity," Boswell said in a recent telephone interview from her Raleigh office. "That's the beauty of this bill."
Shoppers could bring their own bag, Boswell said, or if they use the store's plastic bag, they should be encouraged to recycle them. The proposed bill states that voluntary educational programs would promote recycling of the bags.
Her colleague, Rep. Bob Steinburg, R-Chowan, and whose district also includes Corolla in Currituck County, said he does not support repeal of the ban.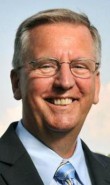 Steinburg recently told the Outer Banks Voice he's received calls and emails that oppose the repeal, 50-1 in favor of keeping the ban. He said Outer Banks had "learned to adjust to it."
But Boswell's effort does have support in the Senate. Last Thursday, Sen. Bill Cook, R-Beaufort, along with Sens. Norm Sanderson, R-Pamlico, and Andrew Brock, R-Davie, introduced legislation, Senate Bill 539, that also includes a provision that would reverse the bag ban.
"I think that ban hurts stores that sell things that go in bags," Cook said Monday, chatting after his remarks at the North Carolina Coastal Local Government meeting in Nags Head.  "I've seen numbers where it's costing lots and lots of money."
Cook said he believes Boswell's bill is a "good bill."
"Let me put it this way: I ask you, you think those bags stay in one place? No," he said. "Banning them in those couple of places doesn't make a difference. In terms of proliferation of bags, it doesn't make a difference."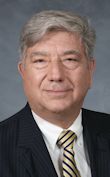 Since the House bill was introduced on March 7, Boswell said she has been inundated by emails and voicemails, many of them filled with "clear and utter hatred." Fear of similar abuse has kept merchants who favor the repeal from coming forward, she said.
"I never expected this explosion, and especially the threats," she said in a telephone interview last week.
In one voicemail cited as an example, a male caller repeatedly called Boswell disparaging names, promised that she would be "kicked out (of office) next time" and talked about putting a bag over her head.
"That's just one," Boswell said.
Anger was further fanned by an email Boswell sent out that had attached a list of local merchants compiled by the nonprofit North Carolina Retail Merchants Association that inaccurately appeared to imply member stores' support for the repeal. The trade group was forced to issue an apology after member businesses expressed anger because their names were included in materials Boswell's office had disseminated.
"Please know the previously distributed list has been updated to include clearer language explaining that the businesses listed in our research document are not necessarily NCRMA members nor does it imply any position on the bill and that the list simply references business to whom the current law applies," Andy Ellen, the association's president and general counsel, stated in the letter.
'People Litter'
Boswell said she doesn't understand why the same people who don't want the thin plastic bags on the Outer Banks seem to accept plastic water bottles and plastic bags for ice and fish.
"Or what about balloons?" she wondered.
The problem, Boswell said, is that people litter – not just plastic, but other garbage like beer cans and cigarettes that can be seen on roadsides and beaches.
"Pollution is not just a plastic bag," she said. "We need to educate and stop the whole pollution problem."
Boswell said she is working on another bill to address the broader litter issue, similar to the "Don't Mess with Texas" initiative, an anti-littering campaign that began in the late 1980s.
Opposition to limits or fees for plastic bag use is consistent with Boswell's conservative, anti-government regulation stance. Her bill equates with versions drafted by the American Legislative Exchange Council, or ALEC, a conservative nonprofit group. An earlier repeal effort in North Carolina in 2011 never gained traction in the General Assembly.
The American Chemistry Council and the American Progressive Bag Alliance have also worked nationwide to fight plastic bag bans or limits on their use. According to data from the National Conference of State Legislatures, about 15 states have some kind of plastic bag regulation, and 23 states in 2015-16 proposed regulations. Last year, California became the first state in the nation to approve a statewide ban of the bags.
Language in Boswell's bill states that businesses have had to spend "substantial capital" to comply with the bag ban, and that it hinders job creation and impacts large and small businesses throughout the state.
But it seems as if Outer Banks consumers and businesses long ago adjusted to shopping without plastic bags, and over the years have seen the benefit of the decreased numbers of wispy bags blowing around, clogging drainage ditches and littering beaches.
Environmentalists condemn the bags as a danger to marine life and waterways. Sea turtles and sea birds often confuse the bags for food, and small animals can become entangled in them. And since the plastic is not biodegradable, even when bags break down, the plastic remains in the environment.
Not only does The Outer Banks Chamber of Commerce oppose the repeal, numerous local business owners have spoken out against undoing the ban.
In a recent statement by the 1,100-member chamber, it said that retailers have adapted their practices to the ban and repeal would have no impact on hiring. Rather, it said, retailers value "being in tune with their community and environment."
During last weekend's "Trash Attack" community sweep in Kill Devil Hills, Mayor Sheila Davies noted that her group had to pick up only five plastic bags.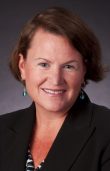 "Town-wide, the sentiment and comments were that 'We don't see these bags here like we used to'," she said.
Davies remembered being skeptical about public acceptance of the ban after the bill was first enacted, expecting to hear a lot of complaining from merchants and consumers.
"I was pleasantly surprised that that was not the case," she said. "In fact, many of the small businesses not included in the ban have willingly switched to paper or something (reusable) that's not required – and that speaks volumes."
Ivy Ingram, co-chair of the Outer Banks chapter of Surfrider Foundation, a national organization that advocates for clean oceans and waterways, said she wrote to Boswell in late March to encourage further discussion about litter and plastic. She also wanted to assure her that Surfrider promotes respectful dialogue and does not condone attacks against her.
"I do think it's worth pointing out that the ban was put in place here to protect wildlife in an area that sees high wind, overfilled trash cans, minimal recycling options (at the time) and in close proximity to waterways," she wrote. "It was not a ban because paper is overall environmentally better."
Paper bags degrade in about a month, she added, but it takes plastic at least 10 years and as much as a century to break down.
Ingram said that with such a high volume of tourists on the barrier islands in the summer, it is not practical to expect them take plastic bags back to a store – currently the only means available for recycling.
And the thicker, biodegradable plastic shopping bags, she said, cost 50 percent more than paper bags – also not a practical option.
"There are solutions to a lot of the obstacles she is citing," Ingram said in a telephone interview. "It is certainly something that deserves discussion."
Potentially, she said, if the bag credit is an economic issue it could be removed. Or perhaps a bag tax rather than a bag ban might be a more effective consumer motivator to bring reusable bags.
House Bill 271 is scheduled to be heard in the House environment committee on April 20 –  two days before Earth Day.
"It's ironic," Ingram said.
Learn More