NAVASSA – Don't hold back.
Unlike the long, tedious process ahead in the cleanup and restoration of the Superfund site in Navassa, the message to residents here during an Environmental Protection Agency-sponsored community meeting was simple.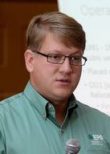 "I don't want you guys to limit your imagination," EPA Remedial Project Manager Erik Spalvins said to the crowd. "What is it going to do in the next 50 years? I would open that imagination up and articulate that. It's our job to come up with different ways to make that happen."
Residents of the Brunswick County town just south of Wilmington have the opportunity to take an integral part in shaping future use of a former wood treatment plant site.
Portions of the 251-acre site have been contaminated by creosote, a preservative used to treat wood at a plant that was in operation for nearly 40 years before Kerr-McKee Chemical Corp. dismantled it in 1980.
So far, EPA sampling on the property show that a majority of soil with the highest concentrations of creosote contamination is limited to the former process and pond areas.
"We're getting a good understanding of what's out there," said Multistate Trust Project Manager Richard Elliott. "There are some lower concentrations in the former wood-treating storage area and then we want to check the northern end and make sure it's as clean as we think it is."

The Multistate Trust, which owns and manages more than 400 former Kerr-McGee contaminated sites in 31 states, is responsible for remediation at each site and helping affected communities redevelop those areas for safe, long-term use.
The EPA in 2010 listed the Navassa site on the agency's National Priorities List of hazardous waste sites.
Environmental officials know creosote has moved to sediments in the tidal marsh area that borders the property. EPA officials say that the contaminated sediments appear to be confined to the tidal marsh.
They've confirmed that a plume of creosote and fuel contamination is in groundwater under the former process area. That plume is migrating toward Sturgeon Creek.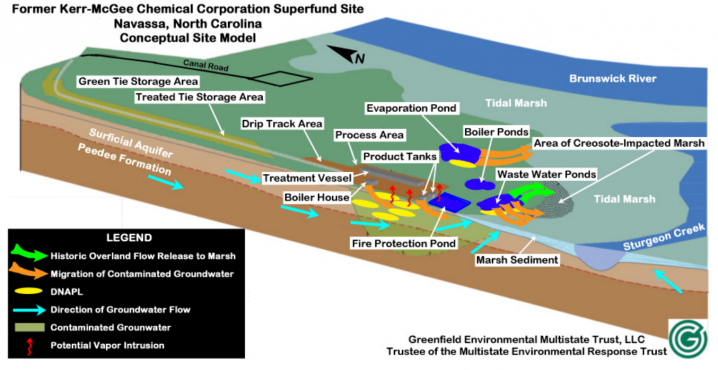 What the EPA has yet to determine is just how much contamination is in the marsh, whether the contamination is moving and, if so, at what pace.
Spalvins explained during the Dec. 7 meeting in a spacious room of the Navassa Community Center that officials do not yet know at what level the contamination in the marsh is affecting wildlife.
One silver lining, he said, is that the marsh appears to be acting as a filter, keeping creosote contaminants from getting into the waterways. But additional sampling of groundwater must be done to delineate the area of contamination.
"There are some things in the soil we want to understand better," Elliot said.
From now through May of next year, officials will continue to take samples and monitor existing groundwater wells near the plume.
At the same time, the Multistate Trust in January will kick off a redevelopment planning initiative, where officials and residents will begin to discuss future use of the property.
The process is like trying to solve a puzzle.
Residents, guided by the Multistate Trust, will come up with feasible uses for the property. Some uses may not be suitable on certain areas of the land because of potential health concerns related to contamination exposure. That is something the EPA will have to help determine because how the land is used in the future will be integrated into how the site is cleaned up.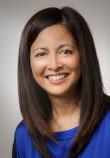 "It has to be technically feasible," said Cindy Brooks, Multistate Trust managing principal. "It has to be economically viable. However, that's going to happen, it has to be able to sustain itself financially."
To get to that point, the Multistate Trust will hold what is referred to as a redevelopment plan initiative charrette, which, simply put, is a planning session. This will involve town representatives, local churches, residents, businesses, the Navassa Community Economic Environmental Development Corp. and advisers from the EPA, North Carolina Department of Environmental Quality and various trustee councils.
That session will be followed by market studies and at least one open house before a final potential use or uses are selected.
Clear as mud?
Perhaps, said Navassa's Mayor Eulis Willis, but he's got a plan to bring together this community of about 1,900 residents to get the job done.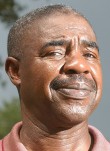 Forming. Storming. Norming. Performing. Willis said those are the four fundamentals of group dynamics, explaining that a group first forms, then argues before normalizing relationships and, ultimately, performs a task.
"A lot of my folks don't understand the impact of the opportunity to get involved and what it means for the town," he said. "I know that it's going to be three to four months of hit and miss."
Of a crowd of roughly 100 people at the Dec. 7 meeting, only about 30 or so were town residents, he said.
One of the reasons local turnout was low may have been because the meeting was held on a Wednesday night, the night churches hold mid-week services.
"Every Wednesday," shouted an unidentified resident who asked EPA officials to move future meetings to another day of the week. "We're in the South."
The meeting also drew people representing various organizations, including the University of North Carolina at Wilmington, which is aiding in the process, the Southern Environmental Law Center, as well as Rep. David Rouzer, R-N.C., of Benson.
Christian Preziosi, an environmental scientist and vice president of environmental consulting firm Land Management Group Inc., said his firm submitted proposals to the Natural Resource Trustee Council in October.
"This is strictly for natural resource preservation enhancement," he said. "It's intended to replace or offset whatever natural resource effects occurred on-site."
The firm is eyeing three different areas, one off Mill Creek, another near Indian Creek and one that stretches more than 400 acres near the Cape Fear River.
The EPA will hold quarterly meetings to update the community. A date has not been set for the next meeting, which will be held in the spring.
Learn More