CHAPEL HILL — A new policy center being set up to take a lead research role in a legislative effort to revise state water pollution rules has environmentalists on alert and UNC-Chapel Hill officials moving quickly to hire staff and begin work.
A provision in this year's state budget, approved in June, establishes the North Carolina Policy Collaboratory, or collaborative laboratory, at the Chapel Hill campus. Its mandate is to conduct "research related to the environmental and economic components of the management of the natural resources" and of new technologies for habitat, environmental and water-quality improvement, according to the budget bill.
The legislation provides $1 million in recurring funds to establish and operate the policy center, which is also to disseminate policy and research expertise to state and local governments, lead and join projects related to managing natural resources and make recommendations "from time to time" to the General Assembly, according to the budget.
The new state budget also allocates up to $3.5 million, nonrecurring, to the university's board of trustees for the policy center's research and operations. This money comes with a requirement that trustees match the amount through private fundraising. The budget also provides $500,000 annually during the next four years for an extensive study of alternative strategies for dealing with pollution in the Jordan and Falls lakes reservoirs.
With $7 million in potential startup funds and $6 million in funding over the next four years, the project represents one of the state's largest recent investments in environmental science. Although it didn't make headlines during the legislative session, the size of the investment and UNC-Chapel Hill's new role in developing state natural resource and environmental policy have drawn a lot of interest.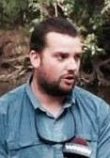 "It had to be done for a reason," said Upper Neuse Riverkeeper Matthew Starr.
Starr said it was unfortunate that the research and policy center was created as part of the budget and not in a separate bill, where it would have gone through more extensive review in committee hearings. "It would have better if there was more transparency and public input," he said.
Starr is one of several water quality advocates who are watching to see how much influence legislators will have on the research and policy work coming out of the center. With legislative leaders taking openly about relaxing buffer requirements and other nutrient-management rules, Starr said the UNC research could have a big effect on future water quality regulations.
"We know that nutrient-management strategies work," he said. "You don't have to look too far into our past when we had billions of fish killed in the Neuse to see what might happen if they're repealed. We know what is going to happen if we don't have something to deter nutrients from going into our surface waters."
Starr said he's wary, but added that the UNC effort could prove beneficial if the research remains independent and environmental advocates have a seat at the table.
"Right now, it's a mixed bag," he said. "If it's an open, transparent process it could be a good thing."
Steve Tedder, a member of the state's Environmental Review Commission, said he is also keeping an eye on the center and how it is being set up.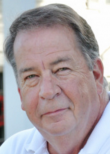 Tedder, who worked on water quality programs at what is now the Department of Environmental Quality, said the center could prove to be a positive development as long as researchers are able to maintain their independence.
"I hope they don't have to work under something where there's a controlled message," he said.
UNC-Chapel Hill officials stressed that they intend to maintain strong academic independence and oversight as they wade into controversial reassessments of buffer and nutrient-management rules and other environmental and natural resource issues.
Providing legislators and policymakers with better, independent research on water quality and natural resource management is the main goal in setting up the new center, said Brad Ives, UNC's associate vice chancellor for campus enterprises.
"I see this as an incredible opportunity to apply non-biased science to these issues," Ives said
Ives is a former assistant secretary at DEQ. He left the department last year amid a shakeup of top DEQ staff. In addition to managing the university's campus enterprise office, he is also the chief sustainability officer in charge of environmental programs at the Chapel Hill campus.
Ives said he first heard about the research and policy center provision when the Senate was finalizing its first budget draft just before Memorial Day. A lawyer by trade, Ives said his role will be to oversee the creation of an advisory board and the hiring of a director and staff. After that, he said, the center's staff will take the lead role in fulfilling its legislative mandates.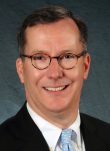 Ives advised against reading too much into the new center's position within the university's organizational structure. Ives reports to the vice chancellor of business and finance and is not under UNC's academic wing.
"We believe this is a unique opportunity that falls in line with the existing role of the Sustainability Office to develop 'living-learning laboratories' that incubate smart operational practices and good environmental stewardship on the university's campus and across the state," he said.
The new center, he said, will have the same kind of faculty oversight as other research entities on campus.
Dr. Bruce Cairns, faculty chairman at UNC-Chapel Hill, said he expects a review of the project once it takes shape.
"At this point, I can say that several faculty are involved in discussions about how this collaboratory might be implemented and what impact its creation may have on the university and its mission," Cairns said in an email response. "As Chair of the Faculty, I do anticipate we will discuss these issues once we have a better idea (with sufficient detail) of what is being proposed."
Hiring and Fundraising
The process of setting up the center will happen fast. Ives said he expects to have an advisory board appointed and a director and some staff hired in about a month.
He declined to name any candidates for the director's role, citing university human resources procedure.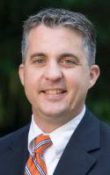 Multiple sources have told CRO that Jeff Warren, science and technology advisor for Senate leader Phil Berger, R-Rockingham, could play a key role at the center, possibly as its director.
During the past four years, Warren has helped write several controversial environmental bills including Senate-led efforts to restrict science on sea-level rise and to begin oil and gas exploration in the state and offshore.
Berger's press office did not return multiple requests for information on the center and Warren's potential role with it. Warren also did not respond to a request for comment.
In an email follow-up to CRO, Ives said such personnel process decisions are confidential, "and we can't speak to them at this time."
Ives said the advisory board will include UNC faculty.
The center will mainly use expertise at UNC-Chapel Hill and other campuses in the state university system, Ives said, but like many other similar policy centers around the country, it could pull in research and researchers from outside academia.
"We're going to go where we need to go to get the right people involved," Ives said. Any outside work, he said, would be done according to the university's conflict-of-interest rules and all research would be based on "an unbiased, peer-reviewed examination of scientific evidence," Ives said.
Working with outside partners won't happen right away, Ives said. "As the collaboratory begins its work we will develop more firm ideas about other appropriate partnerships — which may include some work from the private sector, most likely along the lines of nonprofit think tanks and the like — on a project-by-project basis," he said.
Ives said the university's development office is also working to raise money for the required match of the legislature's $3.5 million for the center's startup, but has not yet identified potential donors. The university has until June 30 to secure the private funds.
Rethinking the Rules
In the lead-up to the 2016 legislative session there was a lot of talk among lawmakers about making broad changes to the state's nutrient-management rules. Legislators in 2015 again delayed implementation of the Jordan Lake rules, an extensive set of requirements on development in the lake's nine-county watershed meant to stem deteriorating water quality. Legislators also heard a case against similar requirements for Falls Lake as well as reports that questioned nutrient management strategies, stormwater controls and buffers. Both Piedmont lakes provide drinking water to Raleigh, Durham and other surrounding cities and counties.
In a series of reports mandated by the legislature, DEQ officials openly challenged rules and strategies the department had only recently approved. In one presentation, Tom Reeder, DEQ assistant secretary and the former head of the Division of Water Quality, said he doubted any of the strategies anywhere, not just in North Carolina, made a significant difference in water quality.
Documents obtained by environmental groups through a public records request later showed that DEQ leaders had rewritten some of the staff reports before presenting them to the legislature to help make their case.
Starr said the change in direction of DEQ and the controversy over the reports seemed to worry legislators as well as riverkeepers.
"I do think the legislature is frustrated with a few of the stances that DEQ has taken, Starr said. "Some of the positions taken are a little convoluted."
Tedder said he was taken aback by assertions that water quality strategies aren't working.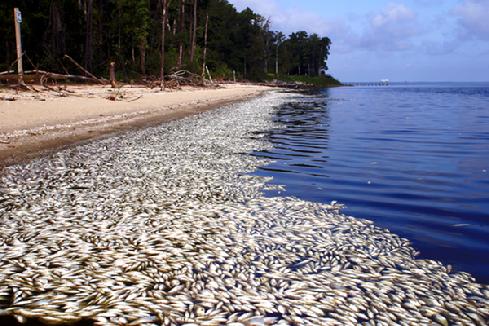 "Some of those people should have been around in the late 1980s when we were chasing fish kills up and down the Neuse River basin," he said.
Given the reports and the focus on nutrient management by key legislators ahead of the session, Tedder said it was obvious that lawmakers were going to do something.
"It could have been a lot tougher hit," he said. Instead, the legislature opted "to take a good, hard look and see if we're going in the right direction."
There is nothing wrong with re-evaluating the science, Tedder said. Nutrient credit offsets, the cost of retrofitting existing development and whether the targets for nitrogen and phosphorus reduction are right are some of the areas that make sense to study, he said. "I don't think evaluating them is bad," Tedder noted. "I think it's appropriate to look at some of the components that seem to draw the most attention."
But Tedder said he and others will be watching closely to see how the new center and the legislature go about the work.
And so will DEQ. Department officials were not involved in the planning for the center and how its work might fit into the state's regulatory structure, according to DEQ spokesperson Stephanie Hawco.
Ives, who was in charge of natural resources, parks and aquariums when he was at DEQ, said he recognizes the tension over some of the recent reports from the department as well as the value of a source of research that is outside of the executive branch, be it a Republican or Democratic administration.
The new center, he said, is going to rely on scientists and "not make statements that are just opinion."
Jordan, Falls and Elsewhere
The budget, in a provision unrelated to setting up the center, designates Ives' office as the recipient of a $500,000 annual appropriation for the next four years to study options for cleaning up Falls and Jordan reservoirs. Ives said that work, along with a shellfish aquaculture study that does not yet have a dedicated source of funding, will likely draw from some of the university's existing research.
The budget provision calling for those studies began its legislative journey as controversial provision mandating UNC to look at whether freshwater mussels could be used to clean up the lakes. Critics drew parallels between the mussel study and the failed Solar Bee project which used solar powered mixers to break up algae on the lake. The Solar Bee effort cost the state more than $1 million, were later dubbed failure and further delayed implementation of cleanup strategies approved more than a decade ago.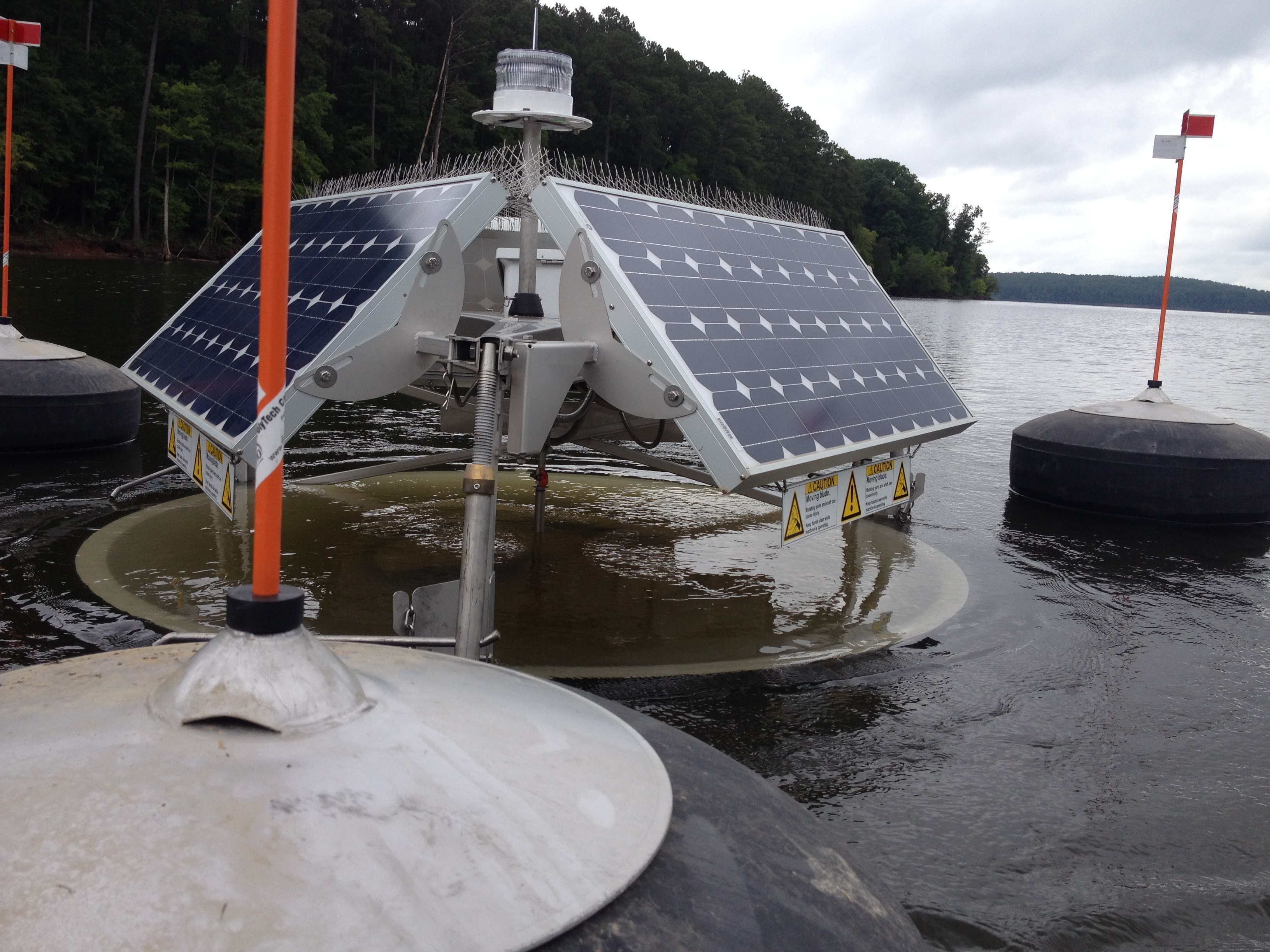 During the late stage of budget negotiations between the House and Senate, the mussel provision was removed and replaced by a much more extensive study provision.
It requires "an entity" designated by Ives to study the science, water quality reporting, costs, potential alternatives and results elsewhere of basin-wide water quality strategies. The report and any recommendations are to be reviewed by the legislature's Environmental Review Commission, the Environmental Management Commission and DEQ.
Tedder, who was removed as the chair of the EMC's water quality subcommittee after facing off with DEQ leadership over dueling Solar Bee reports, said while the report should prove useful, it shouldn't be used as an excuse to delay implementation of things that are known to work.
The full study and recommendations on Jordan Lake are due by Dec. 31, 2018, and the study and recommendations for Falls Lake are due Dec. 31, 2019. "I don't think we need that long," Tedder said. After talking about the Jordan Lake rules since 2002, he said, there is substantial frustration over the repeated delays.
Although the studies are designed to look at two specific lakes, both Starr and Tedder said the effects of any recommendations could be felt statewide.
"They very much could be used as a statewide approach," Starr said of the studies. "Once the barn door is open we could see sweeping changes."