WRIGHTSVILLE BEACH — Eulis Willis is an author and elected official, who's been mayor of Navassa in Brunswick County for 17 years. But it's his Gullah heritage that he will talk about Wednesday to begin the North Carolina Coastal Federation's summer Coastal Speaker Series.
His talk will focus on the past and present of the Gullah/Geechee culture, a fast disappearing remnant of a society of African slaves that once stretched along the Southeast coast from the Cape Fear region of North Carolina to Jacksonville, Florida. It's now centered on the islands and in the low country of South Carolina and Georgia.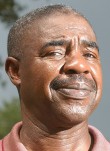 "The Gullah were people who specialized in a trade, in this case it was growing rice," Willis said.
They were West Africans who were brought to work as slaves on rice plantations, and evidence of these African roots and culture still exist along these waterways. "There is a lot about this history that isn't well understood, or well documented," he said.
But, he hopes through education and events like this, more people will learn about it.
To most Americans, the golf courses and gated resorts for the wealthy on Hilton Head Island typify the islands that hug the South Carolina-Georgia border. Those who read Pat Conroy's "The Water Is Wide" or saw its movie adaptation, "Conrak," may remember that these island were once inhabited entirely by Gullahs, or Geechees, who were descended from West African slaves. The plantation owners fled after the islands were captured by Union forces early in the Civil War, and the freed slaves and their descendants lived for generations in relative isolation. They developed a unique culture and language.
Growing up in Navassa, Willis said he didn't experience the same kind of Gullah/Geechee culture that those in Charleston, Savannah and the nearby Sea Island communities might. He learned of their unique language and customs when he met his South Carolina-born roommate while attending North Carolina A&T State University in Greensboro.
"He could talk and I just didn't understand what he was saying," he said. "Many of these communities were very isolated after the Civil War. They developed their own language patterns, food patterns, medicine patterns. Many of them from their West African parents and grandparents."
Willis learned more about his own heritage much later, when he was researching his book, "Navassa—The Town and its People," in the early 1990s. "I wanted to write about my hometown, its history, how it got its name," he explained.
Through that process, he learned that what is now Navassa was once home to six rice plantations. He also learned that in 1819, there was a man who worked as a slave on one of them. "And now, seven generations later, here I am," he said.
More of the pieces fell into place in 2006, when Congress declared a coastal swath of land that now starts in Pender County and ends in St. Johns County in Florida the Gullah/Geechee Natural Heritage Corridor and made a commitment to preserve its culture and history.
"It wasn't until 15 years after I wrote my book that someone told me it was an ideal model of African diaspora," Willis said.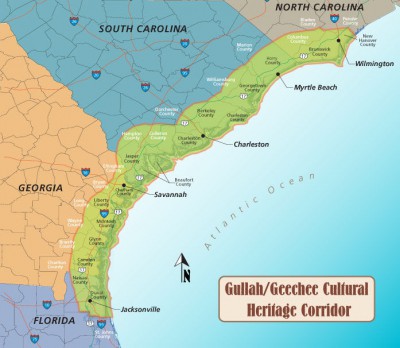 After that Congressional act, researchers started trying to map areas with a Gullah/Geechee history. They started in South Carolina and as they moved north, they found more interest and eventually extended the corridor into southeastern North Carolina, Willis said.
The corridor is managed by a commission, which is made up of 15 members representing North Carolina, South Carolina, Georgia and Florida. Willis is one of three from this state.
The federation's Speaker Series began in 2014. It features a new expert each month during the summer to discuss a variety of topics, from legislation that effects the coast to honeybee populations to oyster habitats.
"It's a way for us to engage the public," explained Ted Wilgis, a federation educator.
This month's topic is a new one for series, but it relates to the work of maintaining coastal habitat, especially in terms of its cultural significance, and environmental justice. Part of that is understanding the different aspects of the history of the coast, Willis said.
"I don't think there are very many people, especially in this area, who are aware of this Gullah heritage," he said. "We'd like to get more people involved and eventually open heritage centers in all of the states, including North Carolina."
It's the commission's goal to help spread the word about how the Gullah/Geechee people shaped the coast and how the influence continues today.
"It's an incredible story and an incredible history," Wilgis said.
To Learn More