This story is reprinted from North Carolina Health News
The EPA's 180 days are up.
The U.S. Environmental Protection Agency is expected to announce today how it will address allegations over North Carolina's hog industry, which environmentalists say is harming the health of racial minorities.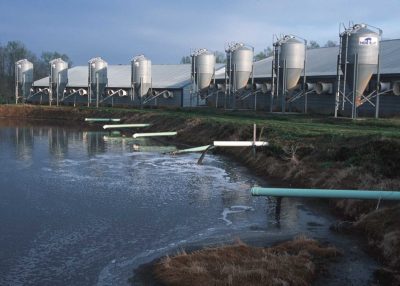 The EPA's actions could have wide-reaching effects on the industry and public health near hog farms. But despite its deadline, the agency doesn't appear ready to make a decision, according to an environmental group that lodged the formal allegations.
The possibility of a missed deadline comes as the EPA faces national scrutiny over its handling of civil rights cases. A recent investigation by the Center for Public Integrity and NBC News found that the EPA's Office of Civil Rights, the office handling North Carolina's hog case, has repeatedly lagged in its action – sometimes more than a decade at a time – and has rejected almost all public claims.
In North Carolina, environmentalists – including the N.C. Environmental Justice Network and the Waterkeeper Alliance – believe they have a strong case against the hog industry. In their legal complaint, filed last September, the groups alleged that hog farms are allowed to operate with substandard technology, which puts the health of nearby minorities at risk.
Many of the state's large, concentrated hog farms treat animal feces in open-air pits, which the industry calls lagoons, and dispose of that waste by spraying it onto nearby fields. These practices have raised concerns among health researchers.
In published studies, researchers have found increases in potentially harmful air pollutants, such as hydrogen sulfide and ammonia, near hog farms. Additionally, residents near hog farms have complained of headaches and intense malodors, and researchers have associated the farms' air pollution with increases in asthmatic symptoms among nearby school children.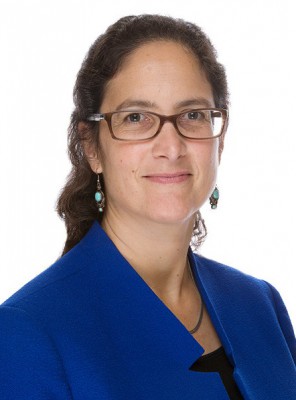 In addition to these fears, researchers like Steve Wing, an epidemiologist at the University of North Carolina in Chapel Hill, say hog farms disproportionately affect racial minorities. Racial minorities live in large numbers in the eastern part of the state, the region where North Carolina's hog farms are densely clustered.
"For so long, people have been talking about the problem in terms of environmental justice," said Marianne Engelman Lado, a lawyer with the group Earthjustice, which is representing the environmental groups. "That eastern North Carolina is disproportionately low income, that it's disproportionately people of color, that the facilities are disproportionally near people of color."
Disagreements About Science
North Carolina's legislators in 2007 permanently banned new lagoons and spray systems. But the law left an exception: Older farms could continue to use the systems. So the N.C. Department of Environment and Natural Resources has continued to permit older farms that use the systems for hog feces and urine.
The state's pork industry denies that farmers willingly threaten the health of nearby residents.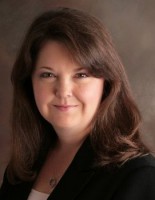 "More than 80 percent of North Carolina's hog farms are owned and operated by individual farm families, almost all of whom live in close proximity to their swine or in communities where their swine operations are located," Ann Edmondson, a spokeswoman for the N.C. Pork Council, said in an emailed statement. "It strains credibility to believe our hog farmers are risking the health of their own families, along with their neighbors' health, in order to make a living."
Edmondson also questioned the validity of scientific studies, which she said failed to establish a direct link between hog farms and health problems.
But Engelman Lado countered that the science is clear. "We know that the density of hog facilities in eastern North Carolina is polluting people's waters, it's affecting the air, it has a relationship with asthma and other health problems for people who live in proximity to the facilities," she said.
Complaining to EPA
In their complaint to the EPA, the groups charge that DENR has effectively ignored residents' complaints for years by continuing to permit farms that use lagoon and spray systems.
That's why the environmentalists turned to the EPA. Under Title VI of the Civil Rights Act of 1964, state agencies that receive federal funds, such as DENR, cannot act in a racially discriminatory way.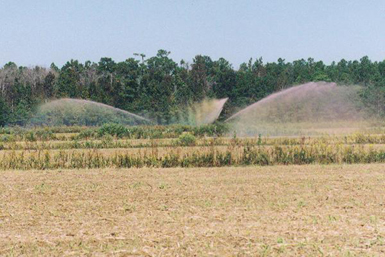 It's possible EPA may not find that DENR intentionally discriminated against minorities. But it may not matter, because if it finds that DENR's actions had the effect of discrimination EPA could rule that DENR is in violation of federal law, according to a guide from the U.S. Department of Justice.
Jennifer Colaizzi, a spokeswoman for EPA, declined to comment on this question, citing the pending investigation.
She did say that EPA first seeks voluntary changes from those it finds to have violated the law. It has other means to enforce the law too, she said.
"If voluntary compliance cannot be achieved, pursuant to the regulation, (the Office of Civil Rights) may use any means authorized by law to achieve compliance or enforce the laws, including initiating proceeding to terminate federal financial assistance from EPA or referring the matter to the Department of Justice for judicial enforcement," she said in an email.
For DENR, a loss of funding could be significant. In its 2013-14 budget, DENR received $111.2 million from EPA, roughly 16 percent of its $701.2 million budget.
Of course, such an action will require that EPA finish its investigation. Engelman Lado said that based on her conversations with the Office of Civil Rights, she does not believe it will meet its deadline today.
Colaizzi did not respond to recent requests for comments about the status of the investigation. And, just as it has delayed its action for communities across the United States, the Office of Civil Rights has offered several delayed responses to questions from News North Carolina Health, sometimes missing deadlines weeks at a time.
Still, Engelman Lado expressed optimism about the work ahead. "I believe EPA would like to do a better job," she said, adding that her case is receiving attention at the agency.
But if the EPA's civil rights office does stall, Engelman Lado's group will not sit still. "We wouldn't let it languish for 20 years," she said. "We can go to court."