NEW BERN — Petroleum industry officials have repeatedly dismissed claims that seismic surveying for offshore gas and oil can have ill effects on marine mammals, but coastal scientists say loud man-made noises change animal behavior and more work needs to be done to be sure sensitive species aren't harmed by seismic survey activity.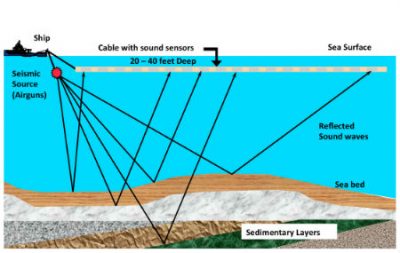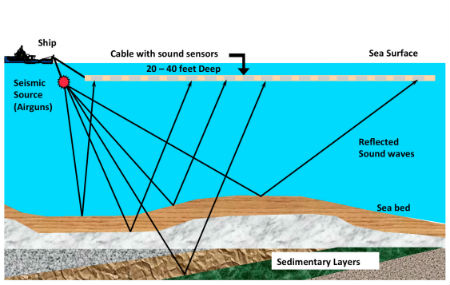 Offshore seismic surveys are performed aboard vessels that transit the ocean along grid patterns. Each boat tows an airgun that releases compressed air into the water to create sound waves and arrays of sensors that detect the reflected sound waves as they bounce off subsurface rock layers at the bottom of the ocean. The information collection is used to create 3-D maps that scientists analyze to pinpoint likely oil and natural gas reserves and the safest and most efficient drilling locations.
The National Oceanic and Atmospheric Administration's Fisheries offices, also known as the National Marine Fisheries Service, or NMFS, recently filed notice on four requests from companies that are planning seismic surveys of the Atlantic Ocean for oil and natural gas. For the surveys to begin, these companies must get permits to incidentally harass animals protected by the federal Marine Mammal Protection Act.
The act generally prohibits "taking" of marine mammals in U.S. waters by any person and by U.S. citizens in international waters. NMFS defines "taking" as harassment, hunting, capture or killing, or attempting to harass, hunt, capture or kill any marine mammal. The Marine Mammal Protection Act defines the term "harassment" to mean "any act of pursuit, torment, or annoyance," which has the potential to injure or disturb a marine mammal or marine mammal stock in the wild by causing disruption of behavioral patterns, including but not limited to, migration, breathing, nursing, breeding, feeding or sheltering.
NMFS said it would consider input from the public in making its final determinations to issue or deny the permits, which are also based on the expected effects on marine mammal populations. The agency may authorize the incidental taking of "small numbers" of marine mammals if the taking will have no more than a negligible effect on the species or stock, but the questions remain: How many is too many and what is considered negligible?
'No Documented Evidence'
Oil industry representatives often cite a 2014 statement by the federal Bureau of Ocean Energy Management, or BOEM, that seismic surveys in the Atlantic outer continental shelf leasing area will have no measurable effect on fish or marine mammal populations. BOEM said "there has been no documented scientific evidence of noise from airguns used in geological and geophysical seismic activities adversely affecting marine animal populations or coastal communities."
BOEM's responsibilities include managing the nation's offshore resources to ensure that exploration and development activities are conducted in a safe and environmentally sound manner. That includes developing environmental documents throughout the five-year lease-sale processes under the terms of the Outer Continental Shelf Lands Act and the National Environmental Policy Act. BOEM says its environmental stewardship uses the best available science. According to BOEM, seismic surveys in the Atlantic "should not cause any deaths or injuries to the hearing of marine mammals or sea turtles." William Brown, chief environmental officer for BOEM, has said claims to the contrary are "wildly exaggerated and not supported by the evidence."
Others, including members of a panel of scientists that was a part of the N.C. Coastal Federation's daylong forum, Shaping Our Economic Future: Offshore Drilling in N.C., held Friday in New Bern, say studies have shown that loud noises can affect marine mammals as individuals. More research is needed to determine whether those effects are severe enough to reduce marine mammal stocks, the scientists said.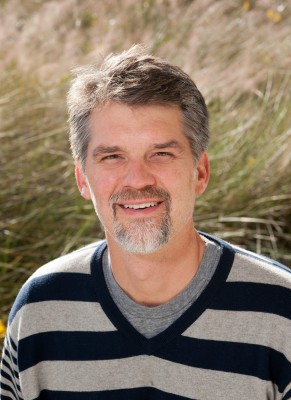 "Does noise affect wild animals? It has known effects on humans," said Doug Nowacek, an associate professor at Duke University and a member of the science panel at the forum.
Nowacek said the majority of studies have found effects on individual fitness from noise, including altered vocal behavior, reduced abundance in noisy habitats, changes in vigilance and foraging behavior and changes to the structure of ecological communities.
"Sound can and does impact wildlife," he said. "Seismic airguns are the loudest sound source humans use in the ocean and noise continues between pulses."
The effects of that continued noise between pulses are where regulatory environmental studies have, so far, come up short, Nowacek said, adding that studies have also underestimated the size of the area affected by pulses.
"There is a fundamental mismatch between the BOEM analysis and the potential area of impact," Nowacek said.
The American Petroleum Institute says the sound from offshore seismic surveys is comparable to the sound of a sperm whale echo-locating for prey. They report that the sound is also similar to naturally occurring and other man-made ocean sound sources, including wind and wave action, rain, lightning strikes, marine life and shipping operations. Survey operations are normally conducted at a speed of about 5 knots or 5.5 mph and, as a result, the sound does not last long in any one location, according to API.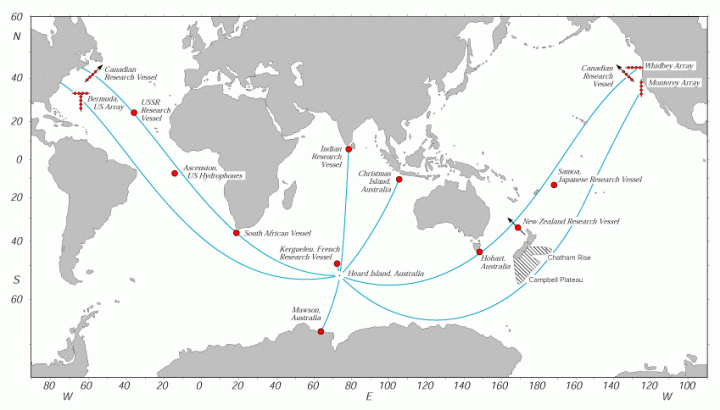 Nowacek said an experiment in 1991 known as the Heard Island Feasibility Test showed that low-frequency sounds travel extremely well throughout the world's oceans. During that test, an acoustic source lowered from a ship near Heard Island in the southern Indian Ocean was used to transmit coded signals that were detected by hydrophones throughout the world's oceans.
The long distances low-frequency sounds can travel combined with the ecological sensitivity of the area marked for seismic surveying could be enough to affect a number of species already of concern, including various whale species, scientists said.
Diverse Marine Life
Andy Read, a marine biology professor at Duke University and another member of the science panel at the forum, said knowledge of marine mammals offshore of the continental shelf break in the mid-Atlantic and South Atlantic is "very poor" and that more research is needed. He said the waters of the proposed lease program and seismic survey areas support a diverse group of whales and dolphins. The group includes seven species of baleen whales, 23 species of toothed whales and four species of sea turtles. Ten of these 34 species are listed as threatened or endangered under the Endangered Species Act of 1973.
The North American right whale is one of the species of most concern. Read said its status is "precarious," with only 476 known to be alive in 2011 and three documented deaths so far this year.
"Seismic exploration creates another stress," Read said.
Earlier this year, NMFS proposed expanding the designated critical habitat for the endangered North Atlantic right whale to include areas that support calving and nursing. The rule would expand the critical habitat to nearly 30,000 square nautical miles, including northeast feeding areas in the Gulf of Maine/Georges Bank region and calving grounds from southern North Carolina to northern Florida.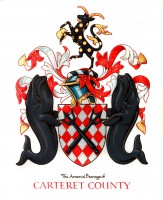 The migratory corridor for North Atlantic right whales follows the Eastern Seaboard, including waters off the N.C. coast. The whale's historical association with the central N.C. coast is reflected in the official Carteret County seal, which includes images of two right whales.
Read also expressed concerns regarding Cuvier's beaked whales, sometimes called "goose-beaked whales," and pelagic bottlenose dolphin, both of which are also protected under the Marine Mammal Protection Act.
Cuvier's Beaked Whales are deep-diving whales particularly susceptible to some man-made sounds, Read said. Off Cape Hatteras, they make dives to depths of up to 2,800 meters and with durations of up to 98 minutes.
Many pelagic bottlenose dolphins make their home off Cape Hatteras, an area of high species diversity because of the confluence of the warm Gulf Stream and the colder waters of the Labrador Current.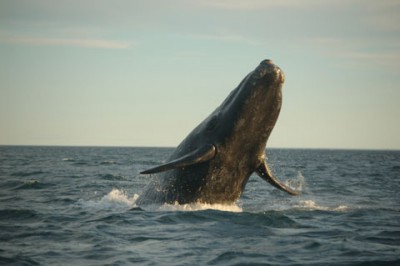 Meanwhile, Brown noted in a March publication, "Science Notes," that the highest numbers estimated for taking of a particular species are for the bottlenose dolphin, as also noted in the bureau's environmental review of seismic surveying activities in the Atlantic. That review estimated potential for Level A takings – potential injury – of up to 11,748 individual bottlenose dolphins a year from airgun surveys and potential for up to 1.15 million Level B – potential disturbance or behavioral disruption – takings. The numbers were "highly overestimated to err on the side of protection," according to Brown.
Brown also says more research is needed.
"Since 1998, BOEM has invested over $50 million on protected species and noise-related research, including marine mammals. We have also convened workshops for acoustic experts to help us identify questions for future research. But BOEM needs to keep looking – hard and well – for adverse effects of offshore oil and gas activities on the environment, including sound. And we have asked our environmental studies program to make this a priority," according to Brown.