RALEIGH — North Carolina's rise as a potential energy producing state didn't come easily or overnight.
There was, however, a pivot point. Whether you're looking at the course of legislation, the tenor of policy or the rise in campaign contributions, the time of the transition from a state wary of the consequences oil and gas exploration to its full-throated champion is pretty easy to pin down. It coincides with a major political shift in the state that saw an equally huge shift in energy policy.
From 2011 to 2013, with Republicans now in charge in the N.C. General Assembly, official offshore energy policy went from how to manage and respond should the federal government open up areas off the coast for exploration to new infrastructure plans, the creation of pro-exploration policy-making bodies and even a proposed royalty structure for dividing up future proceeds.
With the shift came a dramatic increase in campaign donations from the oil and gas industry. Donations from the sector more than doubled between 2010 and 2012 with Gov. Pat McCrory being the main beneficiary.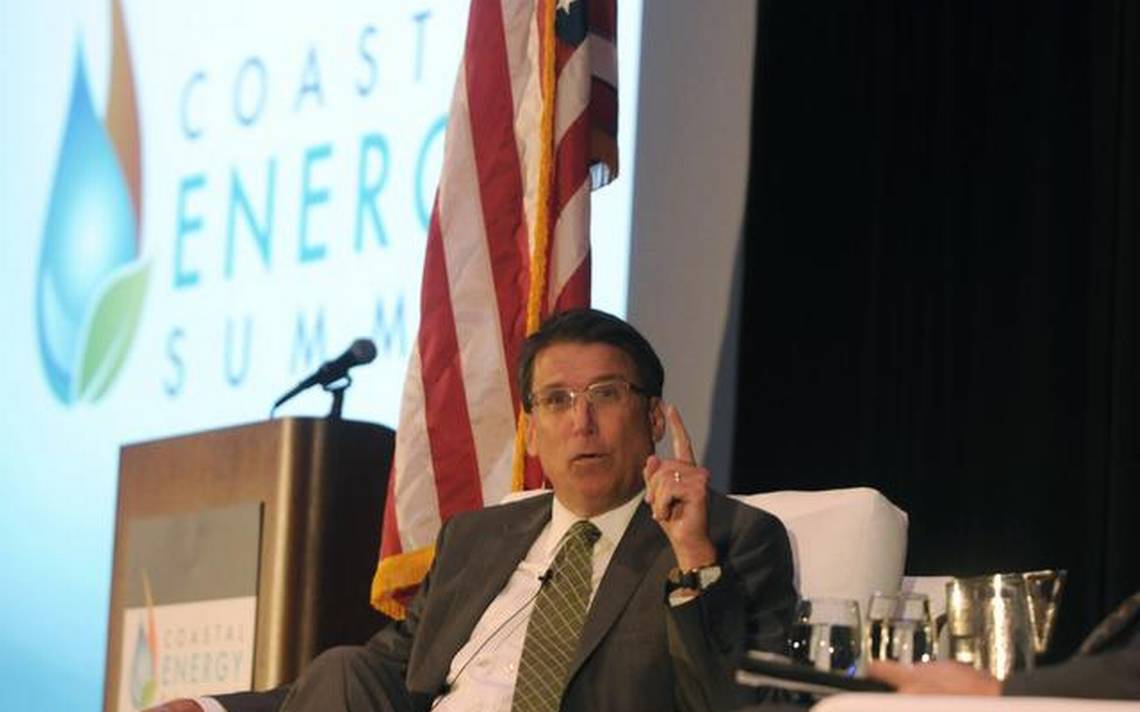 The election of McCrory, a Republican, as governor in 2012 put a longtime supporter of oil and gas interests in office. His predecessor, Democrat Bev Perdue had acknowledged the potential in offshore energy, but her administration's policies were more cautious, aimed at responding to moves at the federal level rather than encouraging them.
The change at the legislature was also a study in contrasts as a GOP majority elected in 2010 rose to supermajorities in both the House and Senate after the 2012 election.
In 2010, before the election that shook up the balance of power in Raleigh, the major piece of offshore energy legislation was a bill written in reaction to that year's Deepwater Horizon disaster. It tightened the state's legal framework on recovering damages from oil spills and offshore drilling.
When the legislature returned to work in 2011, a different party with a much different view of offshore energy was in the majority.
Exactly a year to the day after the explosion that began the Deepwater Horizon disaster, the Senate read in the Energy Jobs Act, a bill developed by a special energy subcommittee led by new Senate Finance Committee chair Bob Rucho, R-Mecklenburg, that proposed to open the state oil and gas exploration both inland and offshore.
Although much of the public controversy around the bill centered on provisions that would fast-track hydraulic fracturing, or fracking, for natural gas in the Piedmont, there was also an extensive section on offshore exploration. The bill encouraged setting up a compact with other southeastern Atlantic coast states and proposed a way to handle potential royalties should wells ever start producing and should the federal government decide to share the royalty payments.
Ultimately, the Energy Jobs Act fell a handful of votes short after the House failed to find the votes to override a Perdue veto. Her veto held into the next year as the House failed again to muster enough votes. Eventually, compromise language that moved the fracking portion of the bill forward was found.
But it wouldn't be until a stronger GOP majority and McCrory arrived in Raleigh in 2013 that the offshore provisions became law.
The 2013 session yielded the Domestic Energy Jobs Act, which in its preface emphasized North Carolina's role in participating in a national drive to energy independence. Among other things, it encouraged the state to work with Virginia and South Carolina to work to get some royalty money flowing to the states and proposed ways to spend those potential funds.
Follow the Money
Oil and gas companies and their political action committees have played a limited role in state politics and have been almost dormant since the potential for offshore energy exploration ended in early 1990s.
But tracking the renewed support for oil and gas in the legislature and the administration shows a surge of new money from oil and gas political action committees, or PACs, and nonprofit political groups and a distinct rise in campaign contributions. Oil and natural gas interests contributed $324,000 to candidates for state office in 2010, according to the Follow the Money database compiled by National Institute on Money in State Politics. Those contributions more than doubled to $747,000 in 2012 and held steady two years later at $649,000.
The diversity of the oil and gas sector has grown, too, going from a narrow group that represented mainly gasoline retailers and regional suppliers to companies involved in drilling and exploration and major, international players in both fracking and offshore exploration. An important point to note here is that the industry sector defined by the institute as "oil and natural gas" includes such entities as Piedmont Natural Gas that have no direct involvement in offshore drilling.
McCrory has been the biggest beneficiary of the increased donations. Oil and natural gas interests contributed more than $172,000 to McCrory's 2012 gubernatorial campaign, according to Follow the Money. That was more than double the industry's $57,000 in contributions to McCrory's failed 2008 run for governor.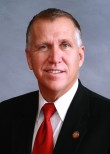 Republican Thom Tillis, who was elected to the U.S. Senate last year but was speaker of the state House since 2011, has received more than $148,000 from oil and gas industries during his state election campaigns. For his U.S. Senate campaign, the industry was the sixth largest industry group contributing to Tillis' win over incumbent Democrat Kay Hagan, with $237,500 in PAC contributions.
Sen. Phil Berger, a Republican from Eden and the Senate president, has received more than $85,000 from the industry during his campaigns, according to the database. Among coastal legislators, Rep. Rick Catlin, R-New Hanover, and Sen. Bill Rabon, R-Brunswick, topped the list with $17,750 and $17,701, respectively, in 2012 and 2014. Sen. Harry Brown, R-Onslow, the Senate majority leader, received $13,700 from the industry during those elections, and newcomer Sen. Michael Lee, R-New Hanover, got over $10,000 from the industry for his election last year. His predecessor in that seat, retired Republican Thom Goolsby received more than $23,000 from oil and gas interests in 2010 and 2012.
A review of campaign reports by Coastal Review Online shows an increase in campaign contributions to key legislators starting in 2010 as the General Assembly began its most recent courtship of the oil and gas industry.
The oil and gas contributions were not widely distributed. Those receiving the funds were mainly members of the leadership, committee chairs or key sponsors of energy legislation. Some contributions went to Democrats who later bucked their party and voted for GOP-backed energy proposals. Some funds also went to GOP legislators facing tough re-election fights.
The group of industry supporters included three companies with substantial offshore interests — Williams Industries, BP and Marathon Oil. In the past five years, all three ratcheted up their contributions to bill sponsors and the House and Senate leadership as the legislature moved — and fought over — major energy bills.
Records show Marathon's PAC started giving as far back as 1996, but in small amounts of less than $500, to both Democratic and Republican leaders in the legislature. In 2010, the PAC upped its level of contributions and started giving almost exclusively to GOP leaders. In September 2010, just before the GOP's big election victory, Marathon's PAC sent out $9,500 in contributions, mostly in the form of $1,000 checks to the group that would rise to leadership in the Senate, Berger, Rucho and Brown.
Marathon's money didn't stop flowing after the election. The PAC continued to contribute to both Rucho and Tillis' in 2011.
By the 2012 election cycle the Marathon PAC distributed more than $16,000, mostly to Senate oil- and gas-exploration proponents. Although final reports for 2014 are not complete, the PACs contribution rose to at least $28,000.
Williams Cos., which operates a number of deep-water rigs in the Gulf of Mexico, spread around small contributions totaling about $5,000 in 2000 and 2004 and did not contribute again until 2012, when the PAC gave $5,500 total to key Senate and House committee chairs. It followed up with $7,500 last year to roughly the same group of legislators.
BP's PAC started contributing as early as 1990 in small amounts, but gave $8,000, mostly to Democratic leaders, in the 2000 campaign cycle.
After that, contributions all but ended for several years until the PAC began giving to state legislators again in 2010 with contributions to Tillis and Rucho. In 2011, the PAC sent another 3,500 to the pair and other members of the new House and Senate leadership. Contributions to legislative leaders and McCrory from BP reached $6,000 in both the 2012 and 2014 election cycles. BP's PAC also contributed more than $5,000 to Senate and House leaders in late 2013.

Bob Phillips, executive director of Common Cause, North Carolina, said the increases in contributions are not surprising given the change in policy and political parties.
"Money follows power," Phillips said. "The industry has also found a much more receptive audience so they are more willing to invest."
The amounts contributed by the oil and gas PACs are just a portion of the oil and gas money moving into campaign accounts of state legislators. It doesn't account for individual contributions from industry executives and supporters, which are far more difficult to track given the state's antiquated reporting systems.
The campaign finance system also doesn't keep track of the growing amount of dark money, unlimited donations from undisclosed donors, flowing into the state. Much of the dark money comes from groups with strong financial support from oil and gas interests.
Phillips said since the U.S. Supreme Court's ruling in Citizens United that allowed the formation of the groups, their money and increased influence have become much harder to discern. The first full election cycle to see the impact was in 2014 and next year will be the first presidential race in which the rules are in place.
"It is much more difficult to track the money, especially in real time, and these groups have overtaken the traditional money," he said. "They are definitely affecting the debate and the issues in a way we've not seen before."
Quiet so far

This year, the legislative session has not featured major controversies or legislation on offshore energy policy. Cassie Gavin, director of government relations for the N.C. Sierra Club, said that after the flurry of legislation in 2012 and 2013 there isn't much the legislature can do regarding offshore energy until there is more movement at the federal level.
McCrory has said he's interested in seeing the legislature change the distribution formula for any potential royalties, but Gavin noted that since the Obama administration is cool to the idea of Atlantic states sharing in royalties in a way akin to Gulf states, there is not much point in doing so.
With the groundwork in place, legislators are watching for clues as the federal process moves ahead and occasionally weighing in with federal authorities and congressional representatives. Most recently there's been support for McCrory's efforts to change the proposed 50-mile buffer for offshore exploration to include areas closer to shore where North Carolina's oil or gas resources are more likely located.
There's also been continued opposition to the plans. Forty-six legislators, all Democrats, signed a letter in late March to Bureau of Ocean Energy Management Director Abigail Ross Hopper calling for removal of the Atlantic coast from federal plans for exploration.