CURRITUCK — A group in Currituck County that has expressed suspicions about the motives behind terms like "smart growth" and "green projects" said it is not giving up despite the county's recent approval of a long-term planning document.
"To me, it has definite ties to UN Agenda 21 because it allows public-private partnerships," Jill Rolfes, one of the founders of Currituck County Citizens Against UN Agenda 21, said about the Unified Development Ordinance that the county Board of Commissioners passed unanimously last week. "Community good is put over the loss of a person's private property."
Rolfes said that the county excluded public input in the final draft that she said was only out for one week. She also said that the planning board was dictating the choices available to them, rather than following the public's lead on what is right for the county.
"We should've had a fair chance to look at it, and we didn't," she said. "The UDO hands 13 processes over to the planning board, which means that our citizens are no longer telling our public officials what should be done. The planning board is telling them what should be done."
County officials counter that the ordinance was the subject of 50 public meetings over two years.
According to the American Planning Association, UN Agenda 21 is a non-binding plan that was drafted in 1992 during the United Nations Conference on Environment and Development. With the involvement of 178 governments, the plan, the association said, supports sustainable and responsible policies on settlement, poverty and the environment.
But in the 20 years since the report was issued, a number of groups, and increasingly, those with conservative political affiliations, have viewed the report in a more sinister light. They see it as a threat to private property rights, down to ownership of vehicles and farms. And, they say, it would also restrict free choice on travel, among other restrictions. Agenda 21 opponents regard the policies the report promotes to be attainable through redistribution of wealth and by diminishment of national sovereignty in the interest of social justice.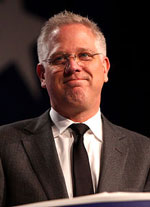 A March article in Salon magazine said the roots of Agenda 21 conspiracy theories go back to 2002, when California physician Dr. Stanley Monteith, who runs the conservative Christian website Radio Liberty, lectured on the dangers of Agenda 21. Conspiracy embers were fanned over the years by numerous ad-hoc groups, conservative media and individuals, but the issue took off, Salon said, when Glenn Beck devoted an entire show on Fox News to the UN initiative in July 2011. "Sustainable development is just a really nice way of saying centralized control over all of human life on Planet Earth," Glenn said, according to Salon. "Whenever you start unraveling this, it is like an onion . . . its real intentions are being masked with environmental issues."
The Republican National Committee passed a resolution in January declaring that Agenda 21 conspires to deceive — reminiscent of the similar-sounding "Area 51," a secret military base proported to be associated with government deception about alien landings in New Mexico. The UN report, the RNC said, is "a comprehensive plan of extreme environmentalism, social engineering, and global political control" initiated at a UN conference held in Brazil 20 years ago.
The committee concluded that all levels of government "be well-informed of the underlying harmful implications of implementation of United Nations Agenda 21 destructive strategies for 'sustainable development' "and rejected its "radical policies" and any of its associated grant monies.
Ben Woody, county planning and community development director, said that Currituck's UDO, which was last updated in 1989, is "a very locally-driven document" based on the 2006 land use plan that is focused on the county's development. He said a technical advisory group of citizens and professionals helped balance the rewrite process, which took about two years and 50 meetings.
"Our goal had nothing to do with Agenda 21 whatsoever," he said. "In my opinion as county staff, I understand what their concerns are with Agenda 21. But to me what they haven't done is demonstrate how that comes through in the Unified Development Ordinance we've been working on.
"I don't think that exists because there's not that connection."
Woody said that, in part, the approved document included revisions on architectural standards, parking requirements and landscaping. It also focused on ways to improve the appearance of the U.S. 168/158 corridor through the county.
"I'm not saying it's a perfect document," he said. "But I'm very pleased with it. I think it reflects our adopted land use plan and I think it reflects the values of the community."
Rolfes said the 200-member regional citizens group opposed to Agenda 21 has not given up the fight. The next step, she said, is to find candidates to oppose the all-Republican Currituck board that approved the UDO. One member, Toni Tabb, has already stepped up to the plate.
Although Rolfes said that the anti-Agenda 21 effort is non-partisan, she said that "typically, the Tea Party candidates and conservative Republicans know more about it."
"What ended up happening was they never really took any of our concerns seriously," she said about the county officials. "They were so on guard and so aggressive. It was just shocking."
Neighboring Dare County, on the other hand, approved a resolution in February opposing Agenda 21.
Brought to the table by Republican commissioner Jack Shea, the Dare County Board of Commissioners voted to approve the resolution based on Dare's sensitivity to being dominated by big government regulations, said board chairman Warren Judge, a Democrat.
"There's parts of Agenda 21 that flies in the face of issues we deal with all the time, like access to beaches, access to fishing," he said. "The government that governs best is at the local level."
Dare is just fed up with government bodies making one rule after another that affects the county, Judge said, and it just seemed appropriate to react negatively to any more strictures that may be in Agenda 21.
"We feel like we don't have to be dictated to by the UN," he said, "or by Congress in Washington, or by the legislature in Raleigh."
Moore and Gaston counties also recently passed similar resolutions. In February, the Wake County Board of Commissioners rejected much of a task force report on growth, saying it reflected Agenda 21-style collectivism. The board had commissioned a 65-member sustainability task force in 2010 to create the report.
Mattie Lawson, a Republican candidate for the state House of Representatives District 6, also opposes Agenda 21. In a recent letter to the editor, Lawson said that Agenda 21 works "through insidious stealth" to promote such concepts as the common good and the elevation of teamwork over personal achievement.
"Understand that the end goal of Agenda 21," she wrote, "is to create a one-world-government led by an elitist class of overlords."