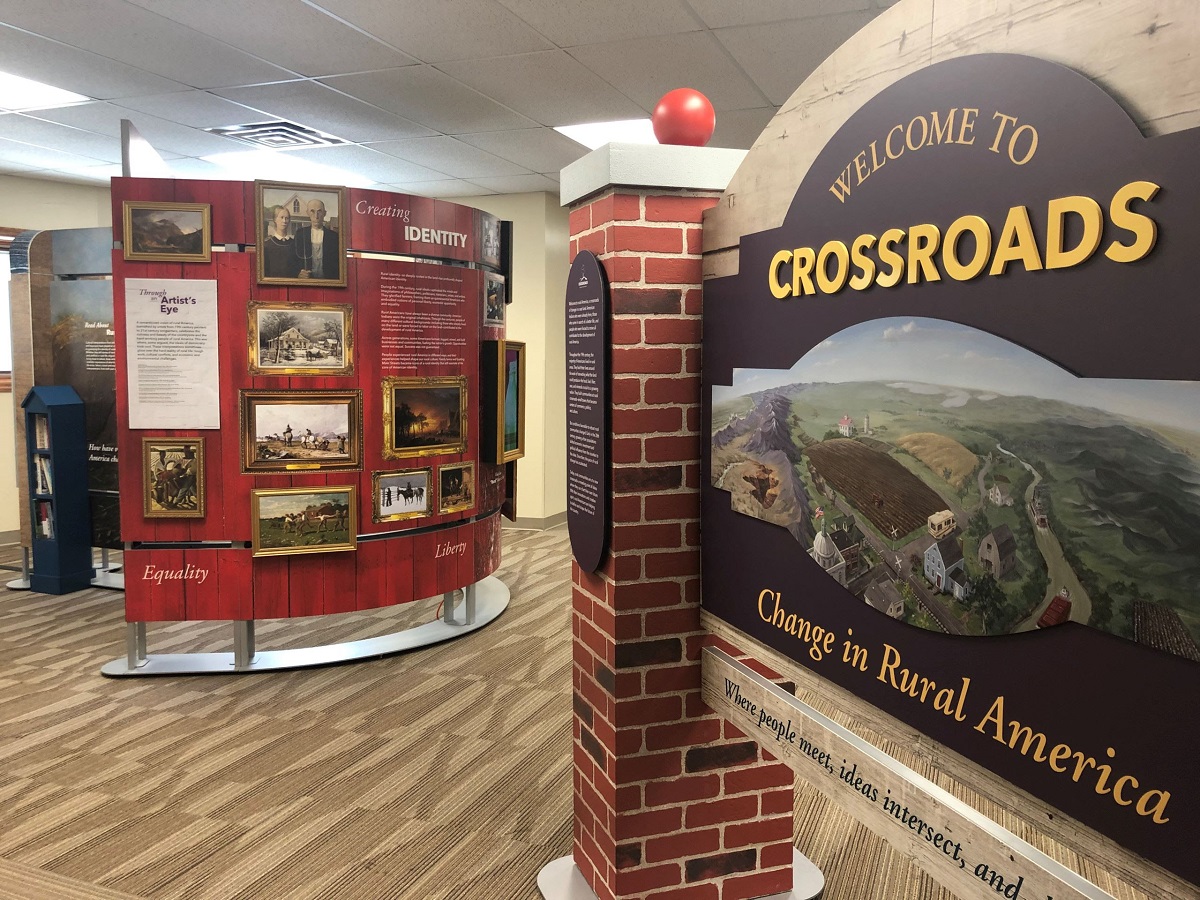 Two coastal history museums will host the Smithsonian Institution Traveling Exhibition Service, or SITES, "Crossroads: Change in Rural America," an exhibition examining the evolving landscape of rural America tours.
North Carolina Humanities, in cooperation with Sites, is bringing the exhibit to the state in late 2022 and early 2023. The tour's fourth stop will be the Museum of the Albemarle in Elizabeth City and will conclude at Onslow County Museum in Richlands June 2023.
Crossroads exhibit offers small towns and rural communities a chance to look at changes over the past century. "The exhibit explores how rural America embraces the notion that their citizens and their cultural uniqueness are important assets. All Americans benefit from rural America's successes, and we can learn great things from listening to those stories," officials said.
The tour begins in September at Iredell Museums in Statesville. From there, the exhibit travels to Joyner Library at East Carolina University in Greenville, Granville County Historical Society and Museum in Oxford, and then Elizabeth City, and Mountain Heritage Center at Western Carolina University in Cullowhee, before ending in Richlands.
"With so many North Carolinians living and working throughout rural North Carolina, we are excited to tour this exhibit within our state," said Sherry Paula Watkins, executive director of North Carolina Humanities, in a statement. "Rural looks different depending on where you are in North Carolina, from the western mountains to the eastern coastline, and we're excited to see how each venue selected showcases what rural means to their community."
With program support and grant funding from NC Humanities, the six North Carolina venues will develop complementary exhibits that showcase local history, people and stories as well as offer programs and events that prompt discussions about the economic innovations, challenges, persistence, and cultural facets that make their community unique and essential, officials said.
Visit nchumanities.org to stay up to date with the North Carolina 2022-23 tour of Crossroads: Change in Rural America.