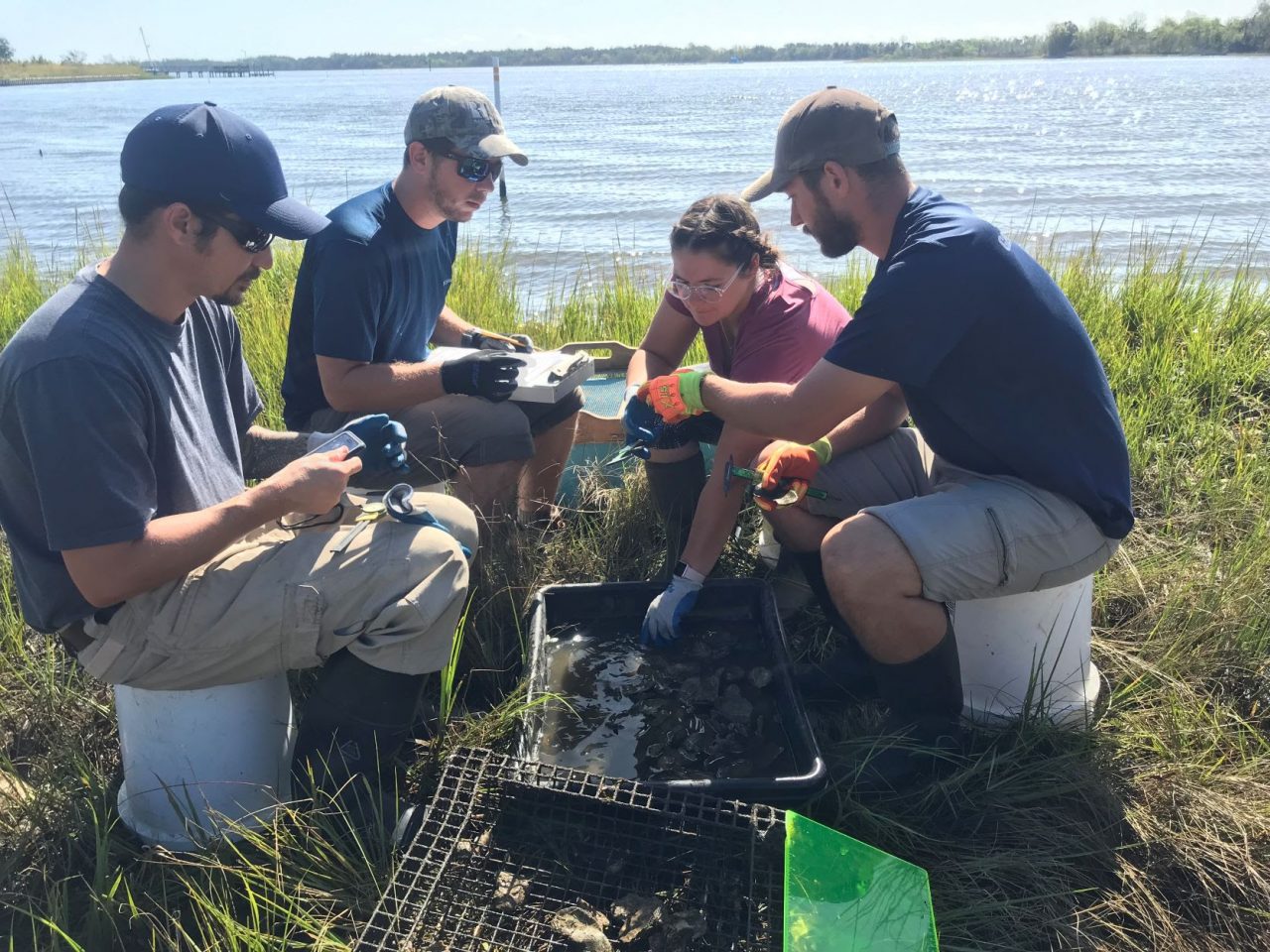 This post has been updated to reflect this year's Oyster Week dates. The NCDEQ website has 2020 dates.
The North Carolina Coastal Federation will "Shellebrate" NC Oyster Week Oct. 11-15 with volunteers during an event with salt marsh and oyster monitoring and a marine debris cleanup.
The federation and volunteers will assess from 9-11 a.m. Monday, Oct. 11, shoreline oyster reef and salt marsh restoration projects at Morris Landing Clean Water Preserve, 52 acres of coastal shrub scrub and forest habitat, salt marsh and tidal creek areas with more than 3,000 feet of shoreline along Stump Sound.
Register online to participate in the free event.
Volunteers will be shown how to monitor salt marshes and oysters, no special skills or knowledge are needed to help.
Salt marsh monitoring will include estimating how much and what kind of vegetation is growing in the restored area and using survey equipment to measure the shoreline profile changes.
Oyster monitoring will include opening up shell bags from the reef, measuring and counting oysters, and identifying other organisms. This monitoring helps the federation evaluate the restoration projects' progress and report these findings to the permitting agencies and funding sources.
While monitoring oysters and salt marsh, volunteers will be given supplies to cleanup marine debris. All project supplies and equipment as well as snacks and refreshments will be provided. There are no restrooms at the site, but a port-a-potty will be on site.
Federation members and the National Fish and Wildlife Foundation, North Carolina Land and Water Fund and Pew Charitable Trust helped make the project possible.
Organizers expect hot and humid temperatures and encourage visitors to dress for working in wet and muddy conditions such as wearing clothing and boots or closed-toed shoes that can get wet and muddy and bring a water bottle, hat & sunglasses and any medications.