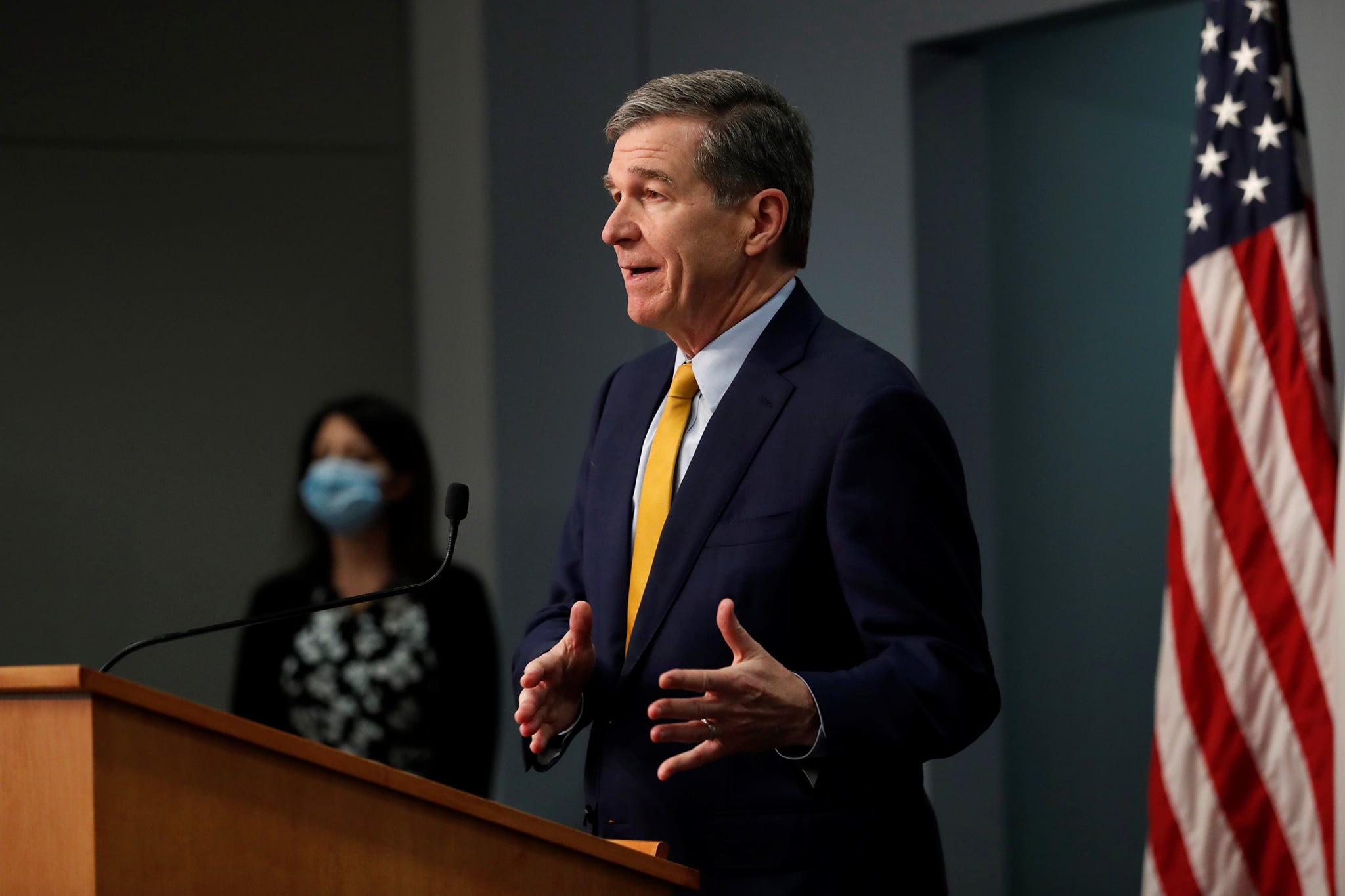 The appropriation for North Carolina's parks and clean water trust funds would jump to levels not seen in a decade and a surge of money for flood mitigation projects are key features of Gov. Roy Cooper's biennial budget proposal.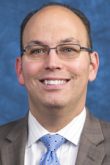 Cooper and State Budget Director Charles Perusse announced Wednesday the details of the $27.3 billion plan for 2021-22 and $28.7 billion plan for 2022-23.
It reflects a growing, albeit temporary, state budget surplus, in part to collections running higher than expectations and in part due to changes from last year's tax schedule that pushed a substantial amount of revenues into the new fiscal year.
Although some previous federal aid is in the mix, Cooper's budget does not include recently approved federal funding from the American Rescue Plan, which he said Wednesday would come later in a separate proposal.
The budget plan includes a pay raise for teachers and principals averaging 10%, a roughly 7.5% raise and bonuses for all school personnel and a 5% raise for state employees. State retirees would receive a 2% bonus each year and a recurring 2% cost-of-living adjustment.
With much of the available surplus deemed nonrecurring or one-time money, this year, budget writers in both the administration and the legislature are tasked with finding ways to spend it without creating ongoing expenses.
Cooper has proposed an extensive series of projects along with a $4.7 billion bond proposal to build out and fix state infrastructure. The bond proposal, which includes money for K-12, university and community college construction and repair; water and sewer infrastructure; and parks, museums and aquariums, would go to the voters in November.
Parks, Clean Water Funds
Cooper wants to see an additional $220 million flow into the state's two main conservation funds over the next biennium.
The state's Land and Water Trust Fund, which incorporates the Clean Water Management Trust Fund and other related state trust funds, would receive $49 million in each year of the governor's budget with $30 million going toward clean water grants and $19 million each year targeted "to increase water storage capacity and decrease future flood risk for communities impacted by recent disasters."
The trust fund hasn't been funded at those levels since 2009. The state's Parks and Recreation Trust Fund would receive $75 million each year to support state and local parks and beach access. State parks would also get $10 million to upgrade paved and unpaved trails, which have been heavily used during the pandemic.
State Department of Natural and Cultural Resources spokesperson Michele Walker said the funds will help with needed clean water and parks projects and expand the heavily used state parks trails system.
"We believe these investments will improve public health, stimulate economic growth, advance diversity, equity and inclusion, and build resiliency in our communities," Walker said Thursday.
The governor's budget also includes $56 million for additional flood-mitigation projects, including more focused buyouts.
With some bills to fund flooding projects already introduced this year in the legislature, resilience and flood mitigation, particularly in eastern North Carolina, are early areas of consensus between the governor and the legislature in the budget process.
House and Senate budget committees are expected to delve deeper into plans for a comprehensive flood mitigation program as the budget works its way through both chambers.
Walker said the Land and Water Fund, or LWF, and Parks and Recreation Trust Fund, or PARTF, would work together on some of the projects being considered.
"The proposed floodplain buyout program would allow LWF to acquire and restore high-priority floodplains to increase water storage capacity and decrease future flood risk for communities impacted by these recent disasters. PARTF funds could be used to convert these reclaimed floodplains into active recreational assets, such as parks or trails," she said.
Office of State Budget and Management spokesperson Marcia Evans said the two funds haven't been at that level since 2011. She said the rationale for the increases are that parks and clean water projects are cost-effective and have an impact throughout the state.
"Use of parks and trails has risen dramatically since the start of the pandemic and we want to continue to support and encourage safe, outdoor recreation," she said. "But the benefits go beyond recreational uses because land purchases and improvements can also improve resiliency. A portion of the funds are set aside for floodplain buyouts—moving people and businesses out of the floodplain—and stream restoration. This reduces flooding and loss during natural disasters."
The governor's plan also provides more than $79 million over the next two years for navigation, water management, flood mitigation and beach nourishment matching money for more than $220 million in federal funds.
Other clean water initiatives in Cooper's plan include an additional $9 million to buyout hog farms still remaining in the the 100-year floodplain.
The state's Department of Environmental Quality would receive additional funding to deal with permitting backlogs and implement a streamlined permitting system as well as money for new clean energy programs for schools and communities.
Cooper also wants to hire 26 new chemists, engineers and hydrogeologists to deal with emerging compounds and provide clean drinking water to communities affected by them.
New positions in the Division of Coastal Management budget includes a coastal resilience coordinator to assist local resiliency planning and a "Southern Sites" manager to manage the new Bird Island Coastal Reserve, the state's southernmost barrier island.
Cassie Gavin, director of government affairs with the North Carolina Sierra Club, said the budget includes several notable initiatives like the hog farm buyout funds as well as $24 million in local clean energy grants.
"We're excited to see that the Governor's budget shows a strong commitment to conservation, clean energy and resilience," Gavin said Thursday in an email.
Road ahead
The governor's traditional first volley in the budget process comes after two years of often bitter, partisan battles over spending that left the state without a formal, two-year budget agreement since the last one was adopted in 2018.
Since 2019, state government has been funded through a series of supplemental funding bills and an automatic budget backstop that keeps funding at prior levels.
While Cooper and legislative leadership are sure to clash over the budget, the surge of money could make reaching an agreement easier.
Cooper and Perusse said they do not expect the same kind of standoff over this year's plan.
"Unlike, the last budget cycle we had, I've had numerous conversations with both Republican and Democratic leadership," Cooper said. "And one thing we agreed on is that, first the people of North Carolina elected us again. So, we're back in the same situation that we were, and we owe it to them to do the best that we can to find a path forward."
Coastal provisions
Other coastal-related items in the budget include the following:
$9.9 million for the University of North Carolina Wilmington Coastal Marine Studies for building renovations.
$500,000 each year for resources to excavate and conserve artifacts from the 1718 shipwreck of the Queen Anne's Revenge.
A new sea turtle assistance and rehabilitation center position at the Roanoke Island.
Additional parks staffing for Hammocks Beach and Jockey's Ridge state parks.
A $7 million boost each year to the North Carolina Department of Transportation Ferry Division to enable more timely maintenance and $4.5 million over two years for shoreside infrastructure preservation and improvements.