HATTERAS VILLAGE —  The Hatteras Village Community Center District is asking for support by way of letters to help secure grant funding for the new multi-use pathway, the Island Free Press reported.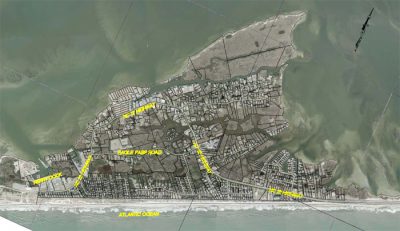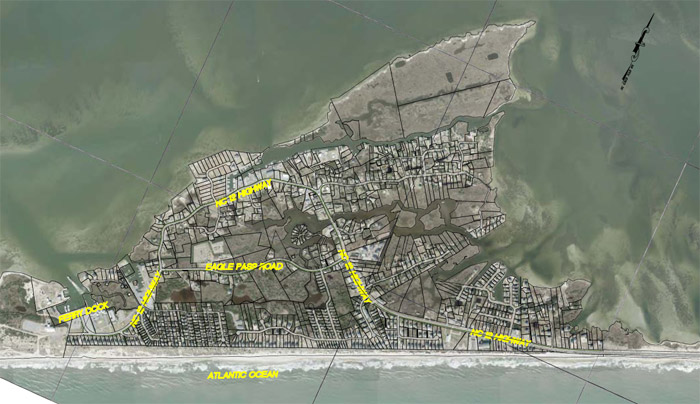 Surveying is nearly complete for the 3.75-mile pathway that will connect the Hatteras ferry docks to the northern town borders, and will include a loop along Eagle Pass Road. The first phase in overall construction, surveying began in early May and will map the exact layout of the future path. The surveying, in addition to serving as a guideline, helps organizers secure funding for the rest of the project.
One option for funding the organizers are looking at is the U.S. Department of Transportation's Better Utilizing Investments to Leverage Development, or BUILD Transportation Discretionary Grant program, that funds projects with a significant local or regional impact. There's about $900 million in discretionary grant funding available for projects across the country. If the village receives the grant, construction on the multi-use path could begin next spring.
Because of the highly competitive nature of the grant, organizers are asking for letters in support of the Hatteras village multi-use pathway to help increase the project's chances of receiving funds from the BUILD grant program. Letters to be included in the grant application packet can be mailed by July 1 to P.O. Box 594, Hatteras, NC 27943, or delivered to the Lee Robinson General Store or Midgett Realty in Hatteras village.
Letter writers should include their address in the correspondence, or use their business or personal letterhead, and direct the letter to the attention of Secretary Elaine L. Chao, U.S. Department of Transportation.
Organizers also suggest letter writers include the following points on why a multi-use pathway is an essential project for the village:
Improved safety in keeping walkers, joggers and cyclists off busy roads.
Promoting better health by having an off-the-road pathway.
Connecting points of interest, such as the historic Weather Bureau Building, the waterfront, and businesses along the pathway.
Better access to the ferry docks, and the new passenger ferry to Ocracoke.
Better access to the Graveyard of the Atlantic Museum, the Hatteras Village Civic Center, the Hatteras Village Community Building and the Community Park on Eagle Pass Road.
Enhanced opportunities for historical and environmental interpretation.