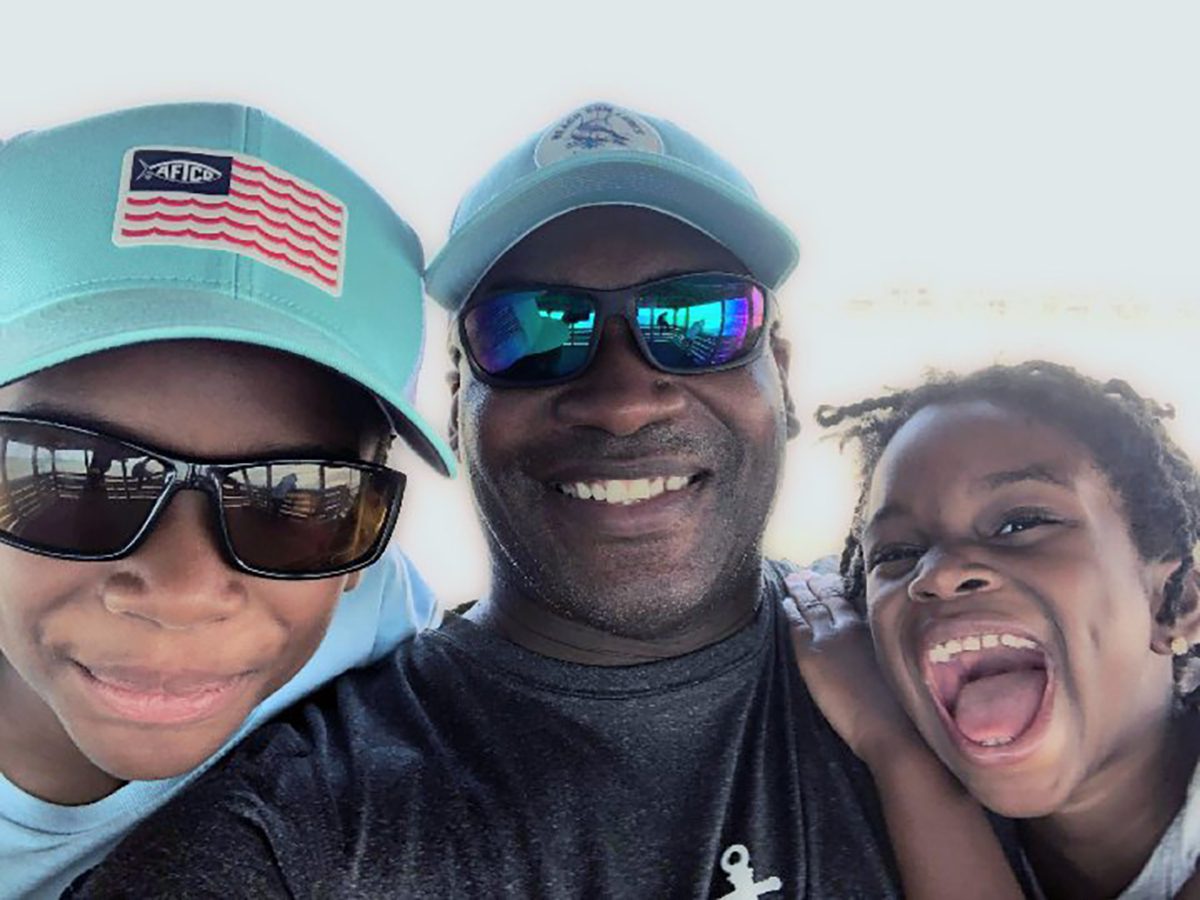 People are always saying things about how they are going to take the thing they love to do and turn it into their life's work. Most of us never act on it. Tim Still of Havelock has, and by all accounts seems to be doing well at it.
Next time you're in a tackle shop, look at the selection of casting spoons, chances are, Still's Beach Bum Lures will be represented on that rack. Still has taken his avocation and turned it into an ongoing vocation. It's not many of us who can make their love of fishing into a successful career.
Originally from Salisbury, that's where Still was introduced to fishing by his family.
"I grew up pond and river fishing with my family for crappie, bream, catfish and white bass," he recently told Coastal Review.
It was his father's best friend, Mr. J.C. Campbell, who taught him about doing more than just sitting and waiting.
"He only used artificial baits, which I found more interesting because he was constantly moving around the pond looking for fish rather than waiting."
Mainly, Still enjoyed pond and river fishing for panfish as a kid, but the saltwater was always there, an annual event.
"Once a year we would go to Virginia to fish for spot and croaker," he explained.
As he got older, Still developed into a good athlete, good enough to play three sports in high school and to play college baseball.
"In high school, I played football, baseball and indoor track; I played college baseball at Wingate University," he said, referring to the private
He was also good enough to pursue a career as a baseball player for several years. But like most of us, he had to come back to Earth and get a job. For a while the sports world continued to keep him busy.
"After baseball ended, I was a sports writer at the Sun Journal in New Bern, then at the Daily Reflector in Greenville," he recalled. Then a career change landed him in Charlotte, where he worked for Wachovia, now Wells Fargo.
But another change was in the works.
Still made untold numbers of trips to the coast from Charlotte and developed a real love for casting to schooling fish from the beach.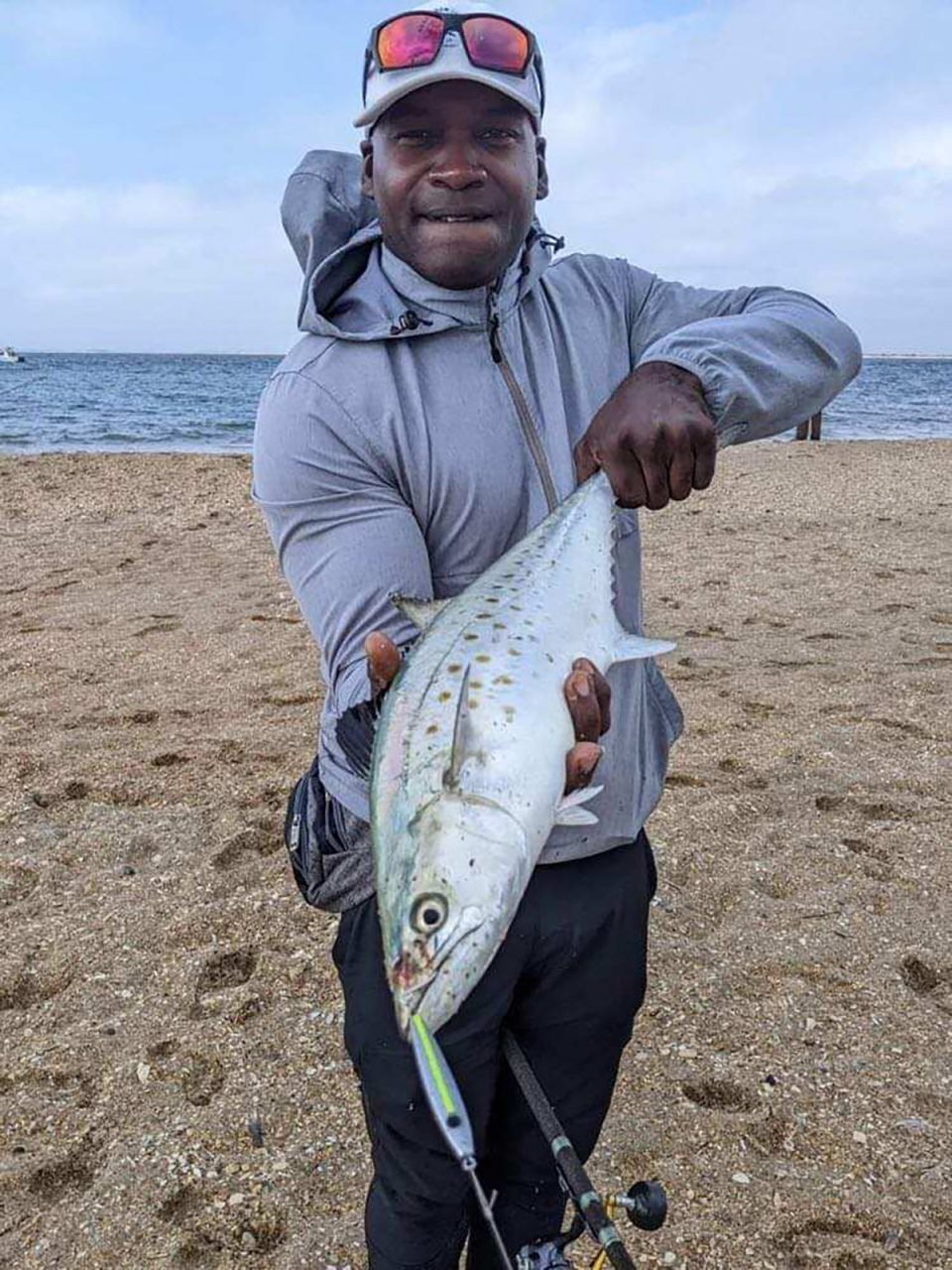 Spanish mackerel and false albacore will bite anything shiny when they are visibly feeding close to shore. The problem was, Still said, many of the products available to do the job were made with poor finishes that flaked off after a few fish strikes, along with cheap hooks and split rings that bent or rusted quickly.
Still decided to do something about it.
"I started Beach Bum Lures Fishing Co. in 2019, full time in 2021-present, designing lures for saltwater fishing," said Still.
The way Still figured, even though quality finishes and hardware might cost a little more, he could still get into the market at a lower price point than some of the mass-produced casting spoons. He began to produce higher-quality lures with longer-lasting paint jobs, nicer sharp hooks, and split rings that don't break. He does it all himself.
At first, Still's output was just a way to pay fishing expenses, but he gradually shifted to a full-time operation.
"I manage sales, design, quality control and customer service. From start to the order being delivered, I handle pretty much every step in the process," he said.
That vertical integration – cutting out the middle man — helps keep the lures competitively priced.
"The plan is to handle distribution, production, and anything else independently, rather than through a distributor," he said.
Still shares his home in Havelock with Shirley, his wife of 24 years, a Vanceboro native, and his three younger kids.
"We have six kids, three are adults, three in school. The younger kids all enjoy fishing and really like being close to the beach," Still said. "I will fish for just about anything if I'm able to use an artificial bait."
But he has definite favorites: "Spanish mackerel and false albacore are at the top of the list." And fishing from the surf or shore is what he enjoys most.
"I prefer being on the sand rather than a boat or pier. I like the challenge of coming up with a strategy," he said, adding that surf fishing is definitely not a game of numbers most days. "The key to my and many others' success is putting the time in and being OK with the fact that some days, you're not going to catch them."
That's a pretty good outlook to remember no matter what kind of fishing you're doing. A big key to success in surf fishing is being aware of the variable conditions that will affect fish location and their feeding mood.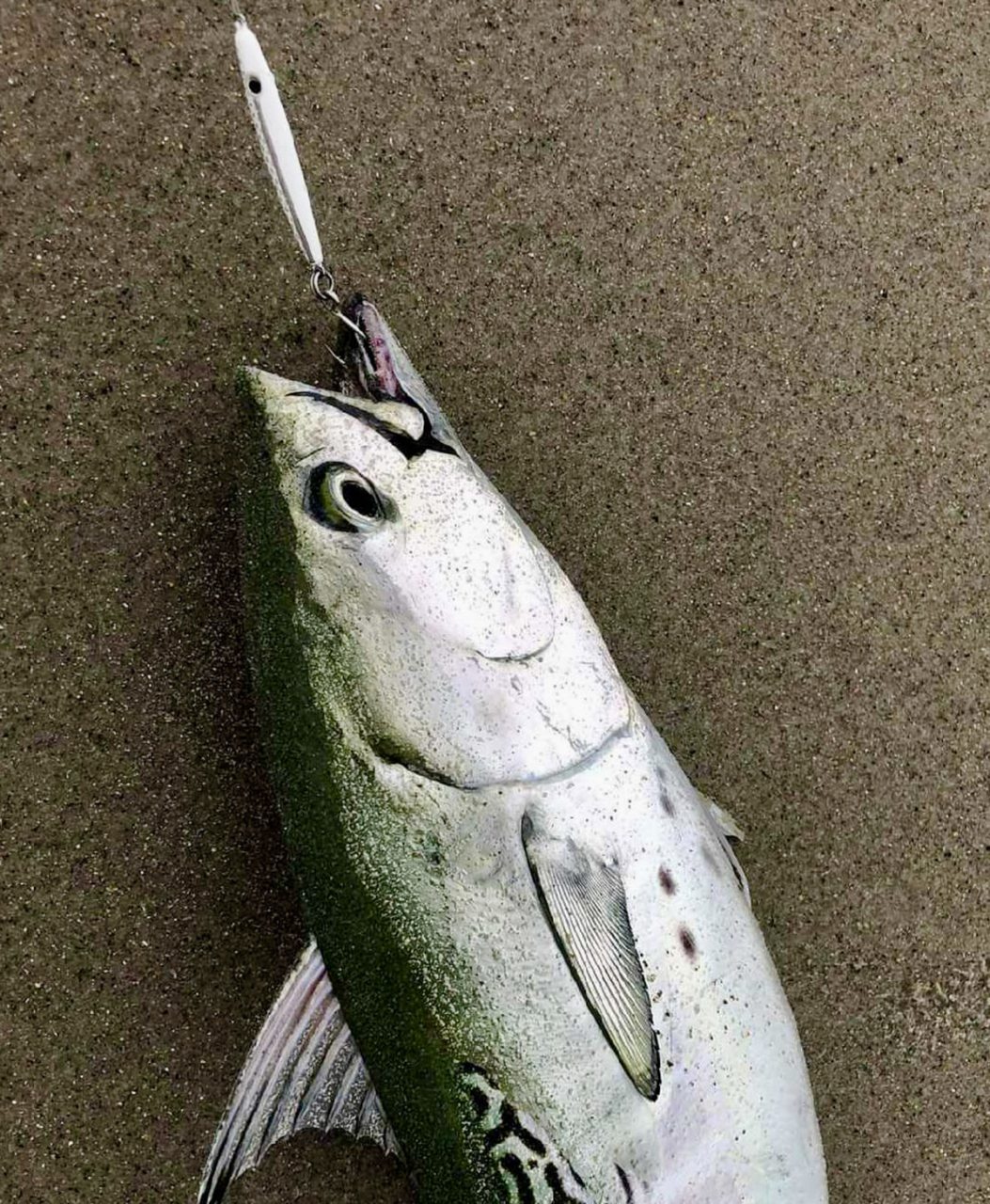 "Understanding the wind direction, water temperature and clarity are vital for the type of fishing that I do and those three things are everything," he said.
If you understand how these three things combined with tide affect the fish you seek, you greatly enhance your chances of success. The only way to know this is by being aware of what is going on through time on the water.
In terms of the future, Still sees himself continuing to grow his business, expanding beyond North Carolina. "
The market is wide open," Still said, noting that he has a lot of new product in the pipeline. "I've only sold 10% of my designs this season. I will introduce them a few at a time, adding onto already-established patterns."
Anglers who know are likely looking forward to seeing what comes next.